Sometimes biopics — or biographical pictures — get a bad rap. Some people think of them merely as Wikipedia entries on the big screen, others think they just exist for studios to promote during awards season — people like to say that biopics are Oscar-bait. But today I want to showcase my ten favorite biographical pictures of the 2010s. I'll also preface this list by saying that I reserve the right to change this list for the remainder of 2019 in case something new is good enough to make it onto this list.
---
Criteria:
What Films Are Ineligible for the List?
The film must be about a person or group of people's significant achievements or life (or a significant or important part of their lives).
The film must use real names — Moonlight, which is apparently based on a semi-autobiographical play, was deemed ineligible because of this rule, but it would've topped the list if the film wasn't ineligible. However, The Big Sick, which does use real first names for its main characters, was also deemed to be ineligible for the list because of it being a 'loose adaptation' of the writers' relationship.
---
#10 – Hacksaw Ridge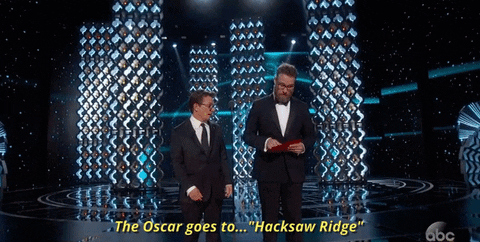 Hacksaw Ridge (2016), dir. Mel Gibson.
I remember watching this movie with my father, and I remember us both being quite moved by the film but equally shell-shocked. It is an incredibly violent and effective film about a noted pacifist war hero. Of course, I do have to mention that this is a film by a very controversial actor-director, and I do understand if people would choose to boycott his films. But, looking solely on the film, I think this is an extremely powerful faith-based entertainment text with a strong central performance from Andrew Garfield.
---
#9 – The King's Speech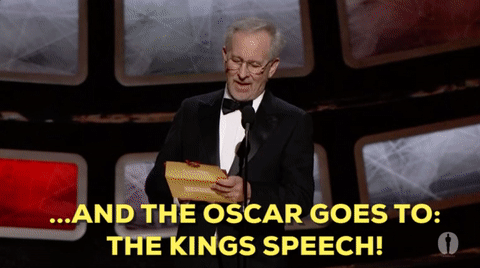 The King's Speech (2010), dir. Tom Hooper.
Look, I know that a lot of film critics and movie buffs absolutely loathe this movie, but I really don't mind it. If it hadn't won Best Picture, which it shouldn't have, this would just be another very good biopic that the Academy didn't love enough to praise wholeheartedly. I think it is a very entertaining biopic, even though the big Oscar win has made me look at it a little bit differently.
---
#8 – Captain Phillips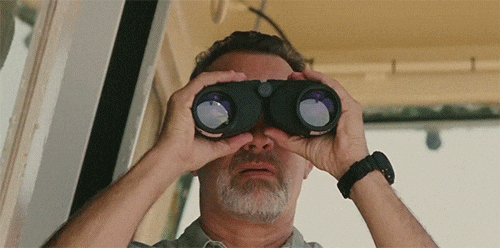 Captain Phillips (2013), dir. Paul Greengrass.
Here's an honest story: For the longest time, I had sort of brushed off and ignored Captain Phillips. It's not that I dislike Greengrass — I like him just fine — and I obviously love Tom Hanks. I think it had more to do with me, sort of, 'siding' with Tobias Lindholm's A Hijacking — a Danish film about a ship hijacking released the year prior to Captain Phillips. I was wrong to dismiss Captain Phillips because it is an absolutely amazing film and easily the best Greengrass film that I've ever seen. It is thrilling and incredibly tense, and Tom Hanks' performance is extraordinary. Barkhad Abdi is powerful here as well. It's a truly great film. Don't make the same mistake I did.
---
#7 – Steve Jobs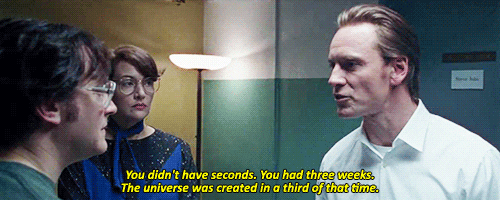 Steve Jobs (2015), dir. Danny Boyle.
I love this film. Other than the #1 selection, this is probably the film on this list that I rewatch the most. It is a well-designed triptych biopic about the late Apple co-founder with fist-poundingly great Sorkin-dialogue and a performance that always takes my breath away. The scene in which John Sculley and Steve Jobs, played by Jeff Daniels and Michael Fassbender respectively, scream at each other about what happened when Jobs left Apple in the mid-1980s is, frankly, one of my favorite scenes of the decade.
---
#6 – The Post
The Post (2017), dir. Steven Spielberg.
Maybe I'm just a sucker for this kind of movie — what the book Projecting Politics: Political Messages in American Films (2nd Ed., published in 2015) called the 'how-they-done-its' (a subgenre of films that All the President's Men sort of created) — but I just loved this movie when I first saw it. I realize that a lot of people felt differently, but this was right up my alley, and it, along with the aforementioned book, had an important part to play in my master's thesis last year. One day I need to watch The Post and All the President's Men back-to-back. Speaking of 'how-they-done-its'…
---
#5 – Spotlight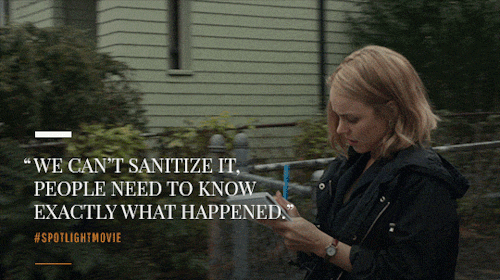 Spotlight (2015), dir. Tom McCarthy.
I thought Spotlight was absolutely brilliant. Again, I love this subgenre of biographical films, and I think Spotlight is one of the very best of its kind. Thrilling but frightening, Spotlight definitely deserved its Best Picture win, even though it wasn't my favorite film of the year.
---
#4 – The Wolf of Wall Street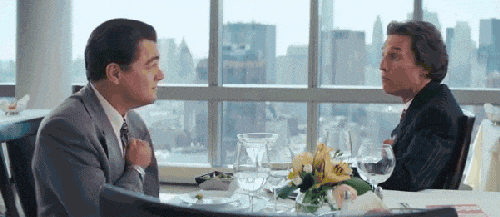 The Wolf of Wall Street (2013), dir. Martin Scorsese.
Of course, Scorsese's biopic about Jordan Belfort had to be on this list. As has been previously established, this is a great comedy, but it is also a great drama about smug and immoral people manipulating money out of peoples' pockets to get to the top. The Wolf of Wall Street is a terrific rise-and-fall biopic.
---
#3 – First Man
First Man (2018), dir. Damien Chazelle.
From my review:
"First Man is a character study disguised as a by-the-numbers space exploration mission retelling. And if you are just interested in the space exploration, then those scenes alone are worth the price of admission — they are claustrophobic, captivating, and terrifying (the impeccable sound and production designs help to make the film feel authentic, which also means that it feels like the characters are vulnerable whenever they sit in a spacecraft) — but the film is so much more than just those scenes. The film's emotional journey is haunting and devastating."
---
#2 – 12 Years A Slave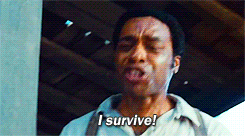 12 Years A Slave (2013), dir. Steve McQueen.
Steve McQueen's 12 Years A Slave is a Best Picture winner at the Academy Awards and, well, deservedly so. It features star-making performances from Lupita Nyong'o and Chiwetel Ejiofor and a terrifying performance from Michael Fassbender. In my review of the film, I called it a 'near-masterpiece.' It is definitely the most hauntingly brutal of them all.
---
#1 – The Social Network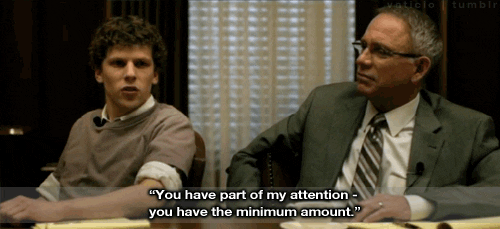 The Social Network (2010), dir. David Fincher.
The Social Network is a somewhat biographical drama about the creation of Facebook and the many legal controversies that defined the beginning of Mark Zuckerberg's career (a sequel or follow-up should most definitely be on the way considering just the kind of controversies Zuckerberg has been engulfed by since this film came out). It features iconic performances, incredible direction from David Fincher (one of the best directors of this early century), and similarly top-notch dialogue from Aaron Sorkin.
David Fincher's The Social Network is one of the films that best define the decade, which has been concerned with controversies surrounding social media and news. It is an exhilarating story of obsession, popularity, and greed, and it is probably my favorite biographical picture to rewatch. It is that good.
---
Honorable Mentions: Jean-Marc Vallee's Dallas Buyers Club, Spike Lee's BlackKklansman, and Ryan Coogler's Fruitvale Station.
---
– Jeffrey Rex Bertelsen.