Comedy isn't black-and-white. The genre most associated with films like your average American comedy like, say, American Pie or some Judd Apatow film is much more than its stereotype. There are stylish and quirky comedies, absurd and dark comedies. Comedy films come in all shapes and sizes, and the Best of the 2010s-list highlights multiple different types in the genre.
---
Criteria:
What Films Are Ineligible for the List
Not all films with comedy in them are eligible. Some films that I love, like Her or 50/50, were ultimately excluded from the list because they are, in my opinion, more dramas with comedy in them than vice-versa.
Now, there are films on this list that most might consider more drama than comedy. It's a tough distinction to make, so bear with me. If I had deemed them eligible, Her and 50/50 would be battling for the number one spot, but they still may appear on other lists later in the year.
Animated films, musicals, and superhero films are all ineligible for the list.
A part of me wishes that I had had room for more traditional American comedies, but make no mistake I do love a lot of these.
Select coming-of-age films are ineligible.
I'll also preface this list by saying that I reserve the right to change this list for the remainder of 2019 in case something new is good enough to make it onto this list. Look at the bottom of the article for any potential updates to the original article.
---
#10 – Paddington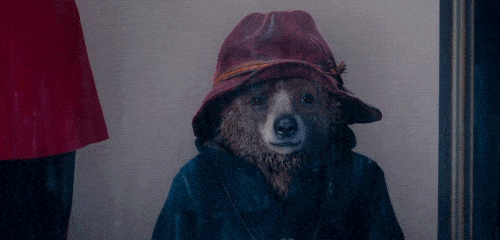 Paddington (2014), dir. Paul King — Comedy.
Oh Paddington, you kind bear. The two Paddington films are brilliant films about lending a helping hand and trusting your neighbor. Some call these anti-Brexit films, others might say they are the perfect immigrant story. In any case, these films are charming, kind, and exactly what we needed in this confusing and, sometimes, dark decade.
---
#9 – Scott Pilgrim vs. the World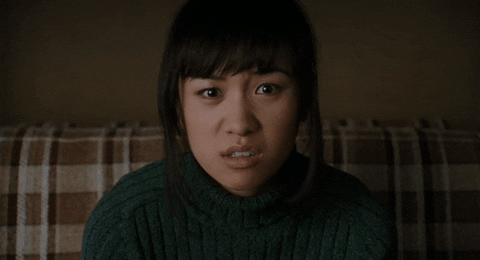 Scott Pilgrim vs. the World (2010), dir. Edgar Wright — Action-Comedy.
Funny, inventive, and dazzling, Scott Pilgrim vs. the World has it all. Edgar Wright played around with an already existing property and made one of the most memorable comedies of the decade. It's a film that gets better the more you watch it, and it is destined to become a true cult classic down the road. To quote Knives Chau, this was, indeed: "Amazing."
---
#8 – The Grand Budapest Hotel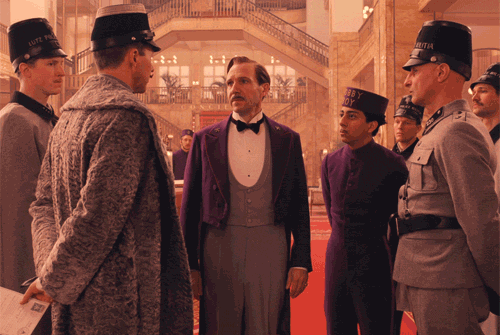 The Grand Budapest Hotel (2014), dir. Wes Anderson — Comedy.
Funny story. So, my dad is a horror guy. He almost exclusively watches horror films and thrillers. So a heavily stylized Wes Anderson comedy should not be something he would dig at all, right? Wrong. I don't know what it is, but there is just something about it that my dad loves. I love it for its impeccable style, the symmetry, but, most of all, for Ralph Fiennes' unforgettable performance.
---
#7 – The Nice Guys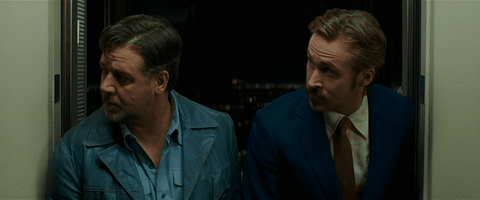 The Nice Guys (2016), dir. Shane Black — Buddy Comedy.
I've got a problem with you. Yeah, you, the one reading this list. You definitely didn't watch this movie in the theater, right? Oh. You did? Good. I'm still really upset that we haven't gotten a sequel to this thigh-slapping Shane Black comedy. The spiritual sequel to Kiss Kiss Bang Bang deserved to make so much more money than it did. Watch it. WATCH IT. Sorry. Anyway, Gosling is especially hilarious here. I quote this one all the time.
---
#6 – The Lobster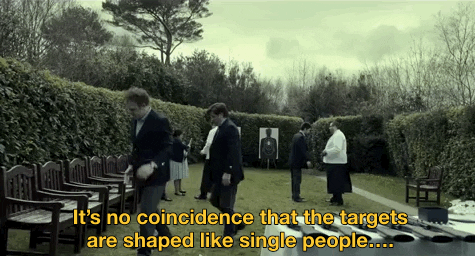 The Lobster (2015), dir. Yorgos Lanthimos — Absurd Dark Comedy.
Oh, Yorgos, you absurd Greek trickster. The Lobster, though definitely not my favorite of his films — scroll down — is such an oddball dark comedy. It's, honestly, unforgettable. It's the kind of film you'll want to show your friends just so you can watch them react to it. If it weren't for the fact that I think it slightly overstays its welcome, it would've been much higher on the list.
---
#5 – The Big Sick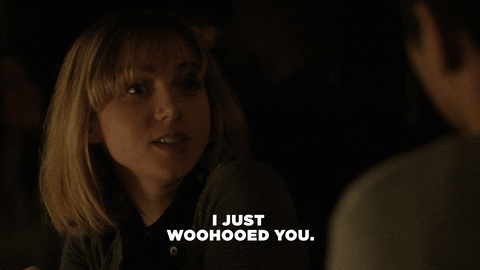 The Big Sick (2017), dir. Michael Showalter — Romantic Comedy.
Oh, I love this one. It's modern, it's mature, and it's, honestly, really funny. Kumail Nanjiani and Emily V. Gordon's fictionalized retelling of how they met is a must-watch comedy and one of the very few major American films to feature someone of Pakistani-descent in the lead role.
---
#4 – Paddington 2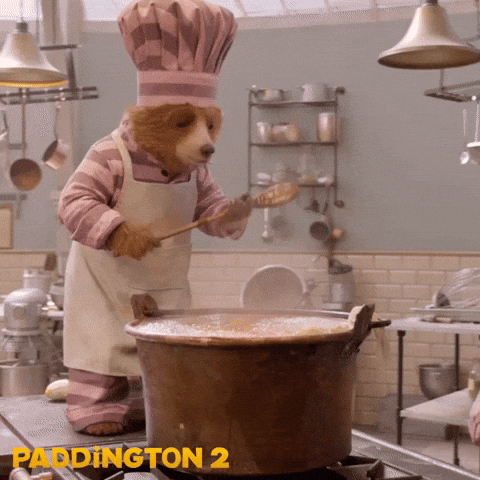 Paddington 2 (2017), dir. Paul King — Comedy.
The, currently, perfect 100%-score on Rotten Tomatoes doesn't lie — Paddington 2 is wonderful from start to finish. Sweet as sugar and utterly delightful, Paddington 2 is a family film for the ages with a nice message at its core and an irresistible end-credits musical number.
---
#3 – The Wolf of Wall Street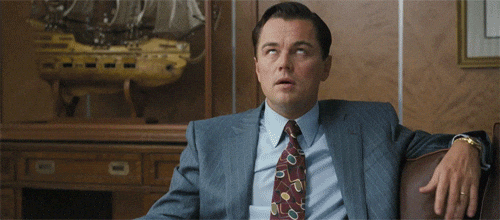 The Wolf of Wall Street (2013), dir. Martin Scorsese — Crime Dark Comedy.
Okay, sure, we don't really like the characters in this film — and we definitely shouldn't. They are not good people. But you cannot deny that this is a truly ridiculous film. You cannot deny that the film is funny. It's not all funny, of course. They aren't people you want to see succeed. But it is a comedy. I think it has to be on the list. My generation seems to have really embraced it as an instantly quotable riot. And, of course, it is a brilliant Scorsese film, within which he recaptures his energy. It's an electrifying film, even though I do think it is too long.
---
#2 – Midnight in Paris
Midnight in Paris (2011), dir. Woody Allen — Romantic Fantasy Comedy.
Can you separate the art from the artist? It's probably tough for you, just like it is for me. Woody Allen is a controversial figure and he is rightly shunned by many film fans. However, this list is about the best films of the decade, and I think it is only right to acknowledge how great this film is, even though I distrust Allen quite a bit. If you somehow have no idea what I'm talking about, then google the director's name and read the allegations for yourself. I thought the least I could do, when praising one of his films, was to preface the praise with this section.
Midnight in Paris is a film obsessed with the idea of 'golden-age thinking,' and it sees an author travel back in time and then meet all of his literary idols including the author of my own personal favorite novel. It is a charming and funny high-concept comedy that is easy to fall for. Midnight in Paris is a spellbinding romantic fantasy comedy about embracing the time you live in, which asks us to stop obsessing about the nostalgia of the past.
---
#1 – The Favourite
The Favourite (2018), dir. Yorgos Lanthimos — Period Dark Comedy-Drama.
Devilishly dark and unexpectedly hilarious, The Favourite is the best comedy of the 2010s. It is a lavish costume drama with a wickedly fun power struggle and an intriguing love triangle. It is a terrific ensemble film and at the heart of it are three leading ladies proving to the world that they are expert comediennes. Thankfully, both the British Academy, the HFPA, and AMPAS decided that Olivia Colman — playing the Queen at the center of the period comedy — was worthy of their career-making awards. The Favourite is my favorite — pun intended — comedy of the 2010s.
---
Honorable Mentions: Paul Feig's Spy, and John Francis Daley & Jonathan Goldstein's Game Night.
---
– Jeffrey Rex Bertelsen.