HBO and PlayStation recently announced that Chernobyl-creator Craig Mazin will develop a series adaptation of the hit PlayStation game THE LAST OF US with Neil Druckmann, who was the writer and co-creative director on the original game. Druckmann is also one of the chief creatives working on the game's highly anticipated sequel, THE LAST OF US: PART II. As I've definitely written before, THE LAST OF US is my favorite game ever made. It is a masterpiece. So, today, I want to give my updated opinions about who should play the game's main characters in the upcoming HBO adaptation.
For the uninitiated, THE LAST OF US is a post-apocalyptic video game that, for the most part, takes place twenty years after the world was changed by an outbreak of mutant Cordyceps fungus that transformed infected humans into multiple different types of aggressive creatures that attack when they are in the presence of uninfected humans. Players control Joel, a somewhat grizzled smuggler whose daughter, Sarah, was killed when the initial outbreak occurred. In the game, Joel and his smuggling partner Tess are tasked with escorting a fourteen-year-old girl named Ellie through infected zones for reasons that become clear fairly early on in the game.
Now, historically adaptations of video games are rarely successful or good. There definitely is a chance that this could be a huge disappointment. However, I do think that it is a great choice to pair Druckmann with Mazin. Frankly, I think this could work. Also, before we get started, I have actually written an article on casting a THE LAST OF US-adaptation before. This happened back when it had a better chance of becoming a film. But I think that a limited series adaptation — if that is, indeed, what Mazin is developing — is the right way to adapt this game. I also have some new casting thoughts and suggestions. However, Mazin and Druckmann could, of course, surprise us and tell a story in the world of THE LAST OF US that doesn't concern the main characters of the game. That could actually be pretty cool, but, for the sake of trying to predict or give suggestions for the cast, let's assume that it isn't a loose adaptation.
---
Joel
Joel is our main character and one of the two most important characters to 'get right.' In my previous article from 2016, I mentioned that Jon Hamm was my first choice to play the character. I'm not sure that he's still my first choice anymore, but Hamm would still be one of my first choices for the role. To start off with, I think that he needs another huge role, but I also think he has it in him to play the part.
I've seen other people suggest both Hugh Jackman and Josh Brolin over and over again, and I would be happy with either of them, though I have an easier time picturing Jackman in the role than Brolin. Jackman just has that Joel-look in Denis Villeneuve's Prisoners. However, I also think that Jeffrey Dean Morgan would be a great choice for the role. Jeffrey Dean Morgan looks just right, and I think that I've seen enough of him to know that he would be very good in the role.
Next in line: Claes Bang; Nikolaj Coster-Waldau; Dylan McDermott; Clive Owen; Gerard Butler; Logan Marshall-Green.
---
Ellie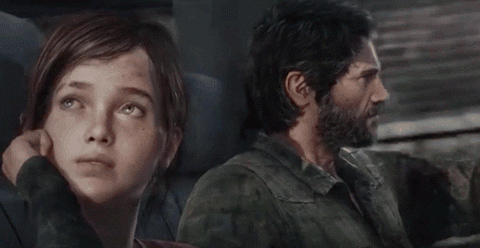 Back in the day, Maisie Williams was everyone's first choice to play Ellie and for good reason. However, in a month's time, Williams turns 23 years old. In the first game, Ellie is a 14-year-old girl. They may change her age in the series, but I don't think they'll change it too much. If HBO is looking for a great age-appropriate choice to play Ellie, I think that their first choice should be McKenna Grace. In films such as I, Tonya, Captain Marvel, Troop Zero, and Annabelle Comes Home (as well as the Netflix-series The Haunting of Hill House), Grace has proven herself to be a capable young actress, and I think she could be a really good choice to play Ellie. Actually, I think that Grace could play either Ellie or Joel's daughter Sarah. She would be a good choice for either role.
Next in line: Kiernan Shipka; Lulu Wilson; Talitha Bateman.
---
Supporting Characters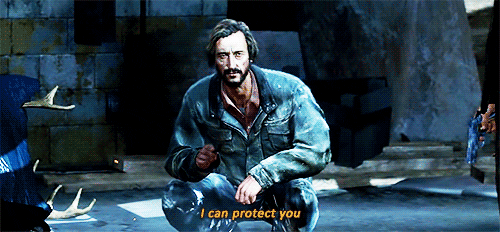 Now, there are plenty of supporting characters in the game, but I would probably say that the most important supporting characters to cast exactly right are Tess, Joel's smuggling partner in the post-apocalyptic Boston, Tommy, Joel's younger brother, and David, the leader of a group of survivors that Joel and Ellie encounter.
Lena Headey has for a very long time been my first choice for the role of Tess. I feel like she has proven that she can play a tough but loving character, and I think this role would be great for her. Alternatively, I think that an actress like Uma Thurman, or maybe someone like Elizabeth Mitchell, could do a good job.
Although he is also on my list for Joel, I think that Nikolaj Coster-Waldau would be an amazing Tommy. Alternatively, Aaron Eckhart, Simon Baker, and Josh Holloway are also on my shortlist. Holloway is also on my shortlist for David, who is seen in the GIF above. But my first choice would probably be Michiel Huisman. He was the first guy that I thought about when I made the first article, and he's still the first person I picture when I think about who should play David.
---
But who do you think should be cast as Joel and Ellie? Feel free to answer that question below.
---
– Jeffrey Rex Bertelsen.