This is it. The second half of the 5th annual I'm Jeffrey Rex Awards is ready, and this is the big half, to me. The awards that I'll go through today are focused on film and documentaries, and I specifically wanted to get these out of the way before the Oscars were held. However, as I am a Dane, there are some films that have been deemed ineligible for these awards due to the fact that they (films like Lady Bird and The Post) will not be released in Denmark until April. Keep that in mind. Without further ado, let's get to it.

---
Best Documentary,
Film or Series
Five Came Back – Netflix – Directed by Laurent Bouzereau.
No other documentary has intrigued me as greatly as Five Came Back did. I even recommended it to a University professor a couple of months ago. As I mentioned in my review, this documentary is perfect for both aspiring historians and cinephiles, and it taught me a great deal about some great directors.
---
Best Movie Trailer
Baby Driver – TeKillYah / Critics-Trailer.
Sure, it wasn't at 100% on Rotten Tomatoes for long, but this trailer was just perfect. Matching that perfect score with the Oscar-quote — fantastic idea. I think Baby Driver deserves a lot more credit than it has gotten, even though it isn't director Edgar Wright's best film.
---
Best Movie Poster
Good Time – Lost in the Bottle-Poster.
If you haven't seen Good Time, then please check it out. It was one of the great surprises of 2017, and it features both a great soundtrack and a career-best performance from Robert Pattinson. I haven't been able to stop thinking about this awesome poster since I first saw it.
---
Unforgettable Movie Quote of the Year
"Luke, we are what they grow beyond, that is the true burden of all masters." – Star Wars: The Last Jedi
I considered finding a gif from the Blu-Ray release trailer, which features a shot of the character that says this great line, but I chose not to. For now, that line will have to stand on its own, because to discuss that line would be to spoil a surprise appearance from a beloved character.
---
Best Achievement in Visual Effects in a Film
Blade Runner 2049 – John Nelson, Gerd Nefzer, Paul Lambert and Richard R. Hoover.
For me, this one was between two movies: War for the Planet of the Apes and Blade Runner 2049. Ultimately, Blade Runner got the recognition due to the fact that I think the visual effects in that film help it to become the masterpiece that I believe it to be. War for the Planet of the Apes is one of my favorite endings to a trilogy, but it isn't quite the flawless masterpiece that I think Blade Runner 2049 is. No film looked better than Blade Runner 2049 in 2017.
---
Best Visual Effects Performance by an Actor in a Film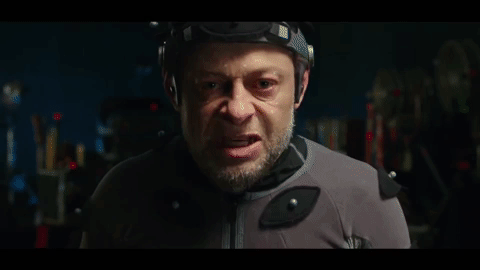 Andy Serkis – War for the Planet of the Apes.
This award was pretty much created to celebrate Andy Serkis, so he is obviously my choice here. However, it actually was a lot of closer than I thought it would be. Doug Jones almost took it from him, but Serkis' fully-formed ape-character made this one a simple choice.
---
Best Achievement in Cinematography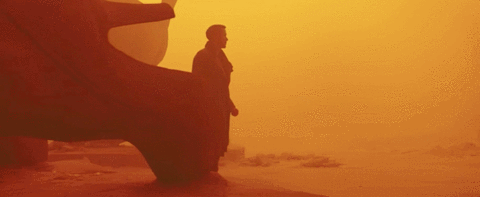 Blade Runner 2049 – Roger Deakins.
Let me say it again, no film looked better than Blade Runner 2049 in 2017. Deakins is one of the most accomplished and celebrated cinematographers out there. He is one of maybe a handful of cinematographers that all cinephiles are familiar with. Deakins' work in Blade Runner 2049 is jaw-dropping and without Deakins' eye, then Villeneuve's patient storytelling might not have worked as well as it does.
---
Best Achievement in Writing a Film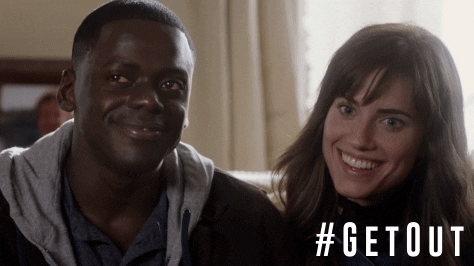 We are going to be talking about Get Out for the next ten years, and I just love that. Its lines are already iconic.
---
Best Achievement by a Rising Star: Filmmaking
That's right. Two in a row for Peele's feature film directorial debut. This is one of the great surprises of the films from 2017, and it deserves all of the recognition and awards' love that it is getting. Every studio in Hollywood wants Jordan Peele now.
---
Best Achievement in Directing a Film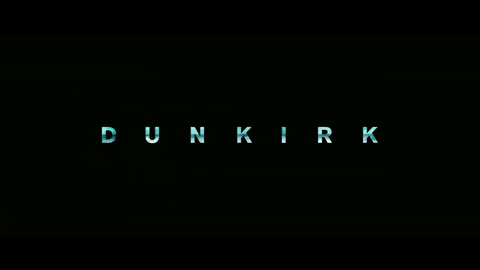 Christopher Nolan – Dunkirk
Christopher Nolan has somehow become the internet's favorite director. Go to IMDb and all of his films will have remarkably high scores. Type in the titles of any of his films into YouTube, and you'll probably find plenty of well-thought out analysis videos and more reviews than you can possibly count. This guy has a lot of fans, and for good reason — Nolan is a pretty great director. Dunkirk may not be his best film, but it is yet another impressive achievement, which has that Nolan puzzle-piece storytelling that we've come to love, from a director who keeps on knocking it out of the park every time he takes on another impressive project.
---
Best Film Score
Phantom Thread – Jonny Greenwood.
2017 was a great year for film and an impressive year for film scores. There are so many great scores, and all of the nominees would be great winners. But I did eventually choose Greenwood's score for P. T. Anderson's Phantom Thread — a film score that sounds and feels so classic but still manages to perfectly combine the tones of Anderson's great relationship thriller and thus elevate a great film. It doesn't hurt that this score is great to listen to on its own.
---
Best Performance by a Rising Star: Acting
Timothée Chalamet – Call Me By Your Name.
This really had to be Chalamet, didn't it? People haven't been able to stop talking about this kid. There are dedicated Twitter groups that do everything in their power to champion this young actor's name based almost entirely on this one performance. And what a performance it is.
---
Best Supporting Performance by an Actress in a Film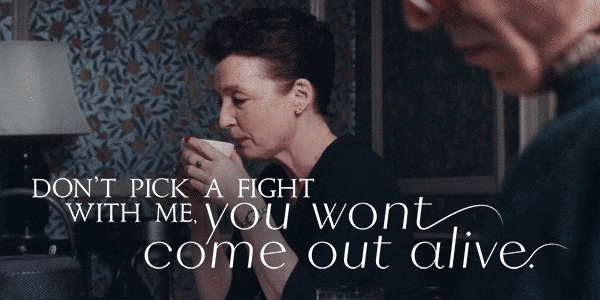 Lesley Manville – Phantom Thread.
I could've picked Janney's showy performance or the always excellent Octavia Spencer here, but it simply had to be Lesley Manville. Although this is Krieps and Day-Lewis' film, Manville's performance is of paramount importance. Her character isn't just someone who throws out Reynolds' worn-out muses, she is the rock in the House of Woodcock — the personification of stability. Manville is extraordinary.
---
Best Supporting Performance by an Actor in a Film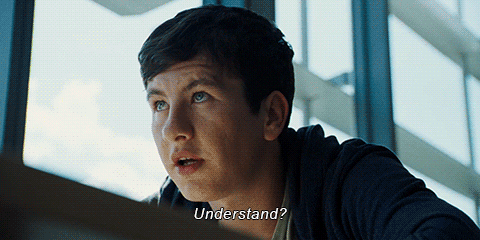 Barry Keoghan – The Killing of a Sacred Deer.
If it wasn't for Chalamet in the Rising Star-category, this would be Keoghan's second win on this site. Keoghan is unforgettable in the crazy Yorgos Lanthimos film The Killing of a Sacred Deer.
---
Best Performance by an Actress in a Film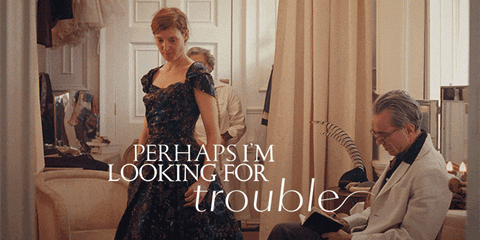 Vicky Krieps – Phantom Thread.
No performance surprised me as much as Vicky Krieps' in Phantom Thread did. How does someone who is a relative unknown to most audiences around the world confidently go out there and go toe-to-toe with a screen legend like Daniel Day-Lewis? I'm not sure, but she looked comfortable doing it. As I mentioned in my review, this is as much her film as it is Day-Lewis'.
---
Best Performance by an Actor in a Film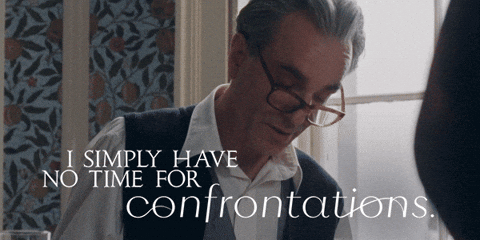 Daniel Day-Lewis – Phantom Thread.
The master. I genuinely think this is the strongest performance of the year for male actors, and were it not for the fact that he already has three Oscars, then he would've been a contender for the Oscar this year. Make no mistake, it is only because he is already the most decorated lead actor in Oscar history that he isn't being predicted to win one for Phantom Thread. The Academy probably feels like they've already praised him enough, at this point.
---
Best Performance by a Cast in a Film
The Cast of Three Billboards Outside Ebbing, Missouri
This one was tough for me. Do I go ahead and pick the film that has almost swept the other acting categories, or do I go with films that I haven't given any awards? Ultimately, I went with a film that I hadn't given any recognition up until now. Say what you will about Three Billboards Outside Ebbing, Missouri — and people really have (this has become quite a controversial film on Film Twitter) — but there are so many memorable characters in this film. Every part is played really well. Is it a problematic film? Maybe, I wasn't head-over-heels in love with it (I liked it, though), but there are a lot of great performances here.
---
Best Sequel, Prequel, or Remake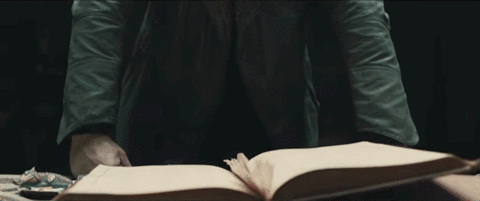 Blade Runner 2049 – Warner Bros. Pictures – Directed by Denis Villeneuve.
How do you do a sequel to Blade Runner? A great science fiction cult film that isn't immediately welcoming to people unfamiliar with its neo-noir narrative. Although 2049 certainly wasn't a financial success, sequels don't normally become as satisfying as this Villeneuve film is. It is one of the best sequels that I've ever seen. For more of my thoughts on Blade Runner 2049, check out my review here.
---
Best Non-American Film
Dunkirk – Warner Bros. Pictures – Directed by Christopher Nolan.
The story of Dunkirk is a European story, but survival stories really don't get much more British than Nolan's war film. The whole 'Dunkirk spirit-thing' is not really something people have grown up with outside of the British Isles. And, yet, it was a huge success. Dunkirk is a technical masterpiece that will hopefully be studied in film classes all over the world. For my full thoughts on Dunkirk, check out my review here.
---
Best Film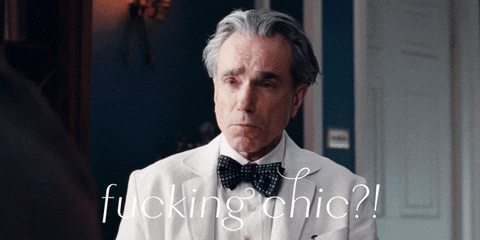 Phantom Thread – Focus Features – Directed by Paul Thomas Anderson.
Phantom Thread — Paul Thomas Anderson's relationship thriller masquerading as a plain fashion period piece — is the best film of 2017. It's funny actually. For a long time, it actually looked like I wasn't going to be able to watch this in time for my nominations, but I ended up carving out some time to watch it — and I am really happy I did. For more of my thoughts on Phantom Thread, check out my full review here.
---
Film Legend(s) – Lifetime Achievement
Carrie Fisher and Mark Hamill – Actors, Character Custodians, Icons.
Hamill and Fisher become dual recipients due to their commitment to the roles they both inhabited as fictional brother and sister. Their status as cinematic icons was already cemented in the early eighties, but it was further supported and substantiated by performances in Rian Johnson's Star Wars: The Last Jedi, which, by questioning the vanity of legends, ended up serving up two legendary shows of Force — pun very much intended — one for each of them. Mark Hamill and our late, great sweet Princess Carrie Fisher are now 'officially' film legends as far as this site is concerned. Long may they rein. May the Force be with them both.
---
And that is it for the 2017 Awards. See you next year!
---
– Jeffrey Rex Bertelsen