In true Jedi Master-fashion, every year in film provides us with lessons and guides that form trends and a changing landscape in the filmmaking industry. 2017 was a great year for film, and today I want to talk about the lessons that I will remember 2017 for.
---
#1 – Maybe 4-Year Olds Shouldn't Develop Feature Films
Remember Monster Trucks? Yeah, no, I didn't see it either, but I certainly remember it. It was labeled a box office bomb after its production budget of a reported $125 million was not made back at the box office. Here's the kicker, this box office bomb was reportedly developed by Paramount President Adam Goodman and his four-year old son. Wait what?
---
#2 – January May Be a Dumping Ground, But It Can Also Resurrect Fallen Directors
M. Night Shyamalan is back. Sort of. Maybe. Kind of. — Split was one of the year's greatest surprises. The end of the film isn't really a twist, but it's a great way to connect it to other films. A very Marvelesque move by Shyamalan.
---
#3 – Sketch Comedians Are Directors Too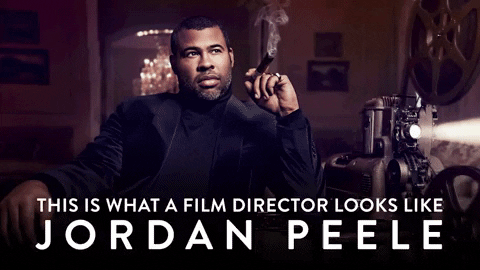 Oh wow, where to begin with Get Out? The directorial feature film debut from Jordan Peele came out of nowhere and is now an Oscar-nominated film. That movie didn't just create many memes, it's also just a genuinely good movie.
---
#4 – Horror Movies and Creature Features Can Contend For Best Picture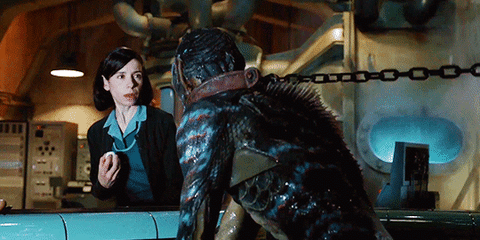 I remember how Doug Jones appeared on one of Collider Videos' shows and talked about how Guillermo Del Toro's latest creature feature was going to be a true Oscar film. People doubted Jones, but they really shouldn't have. Get Out and The Shape of Water did what many thought wasn't possible.
---
#5 – The Lego DC Universe Is Infinitely More Entertaining than the Actual DC Cinematic Universe
Yeah, Wonder Woman was great, but let's be honest Justice League, Batman v Superman, Suicide Squad, and Man of Steel were all pretty disappointing. You know what was a great surprise? The Will Arnett-led LEGO Batman Movie. Can we get a LEGO Justice League Movie? Please?
---
#6 – Superhero Movies Can Have Great Screenplays
If you can ignore Justice League (like Warner Bros. may have to in the future), then 2017 was an extraordinary year for comic book movies. Wonder Woman was perhaps one of the three most talked about movies of the year, and Logan — the great ending to Jackman's time as the Wolverine — was even nominated for an Oscar. Not just any Oscar, mind you, this was the first time a superhero movie was nominated for a screenplay award. That was huge.
---
#7 – People Still Don't Know What They Want From the Alien-Franchise
Fans didn't like Prometheus, which wasn't Alien enough for people. Fans didn't like Alien: Covenant because character decisions allowed for too much Alien. It's exhausting really. I feel like more Alien fans liked Life, the Alien-copycat.
---
#8 – Evil Michael Fassbender Is Much More Interesting Than Xenomorphs, But He Won't Make You Any Money
David is the most fascinating character in the Alien-franchise. Unfortunately, it looks like a sequel to Covenant is unlikely. So, what do I say to people like me who loved David in Prometheus and Covenant? Well, the trick is not minding that it hurts.
---
#9 – Jump Street-like Reboots Are Fucking Bad Sometimes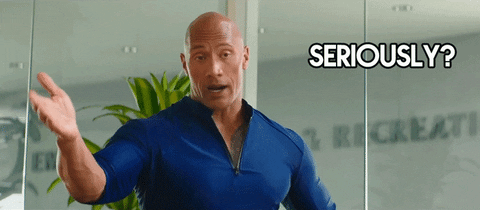 Stop copying 21 Jump Street. Sure, reboots can be fun, but don't just do it to do it. Baywatch was really bad.
---
#10 – This Should Have Been Obvious, But Women Can Open Films Too
Wonder Woman? Wonder Woman. Wonder Woman! — Enough said.
---
#11 – Don't Just Start Cinematic Universes Without a Plan
Marvel Studios' cinematic universe worked because they worked towards a goal and they actually had a plan. Don't rush things. I'm looking at you, The Mummy!
---
#12 – Netflix Movies Are Bad
The Sandler movies are pretty bad, and Bright was just a huge disaster. What are you doing, Netflix?!
---
#13 – But Netflix Movies Are Also Really Good
But then again… Okja, Mudbound, and The Meyerowitz Stories are some of my favorite films of 2017. Netflix puts out so much that there are both disasters and masterpieces somewhere among the mediocre content.
---
#14 – Maybe Don't Give a Star Wars Movie to an Inexperienced Director Who Wants To Make a Family Movie About Kids Training Their Mothers to Kill
Let's be honest, Lucasfilm. The Book of Henry cost Trevorrow the Star Wars-job, right?
---
#15 – America Is Tired of Watching Transformers-Movies. Maybe.
Hey, would you look at that, the new Transformers movie didn't make as much money as the previous ones did!
---
#16 – Marvel Studios Know What They Are Doing
Marvel Studios keeps on knocking it out of the park. Sequels used to be a Marvel problem, but both of the two Marvel Studios sequels in 2017 were great.
---
#17 – DC and Warner Bros. May Kill The Cinematic Universe Trend (Because They Are Pretty Bad At It)
Justice League was such a huge disappointment. It is such a bland and mediocre superhero movie, and the Batman v Superman Flash-dream wasn't used at all here. A missed opportunity. The S on Superman's chest stands for something else now…
---
#18 – I Think Harry Styles Can Act
Who knew?
---
#19 – You Can Make A Movie Out of Anything
But don't.
---
#20 – Twilight May Not Have Been Great, But Pattinson and Stewart Are Pretty Great
Personal Shopper and Good Time are two great underseen films that both show that the two Twilight-leads are pretty talented.
---
#21 – Oscar Frontrunner Backlash Still Exists
You might've thought that the frontrunner backlash would go away after the extreme and largely unfounded La La Land backlash last year, but that really was not the case in 2017. This awards season has been rough. Three Billboards Outside Ebbing, Missouri has been called a racist film, fans of the film have been criticized for liking the film, and, yet, the film is still swimming in awards season love.
---
#22 – People Like Stephen King Again
2017 was also the year of Stephen King. Dark Tower was bad, but Gerald's Game and IT were both fantastic horror films.
---
#23 – lowercase lettering and exclamation marks make for pretty cool movie titles!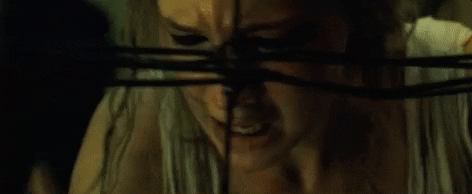 I like it.
---
#24 – Nobody Above The Age of Thirteen Knows What Ninjago Means
Seriously, people, what is a Ninjago? And should I watch the movie?
---
#25 – The Academy Still Doesn't Pay Attention to Jake Gyllenhaal
No one in the Academy saw Stronger. I'm sure of it. Gyllenhaal and Maslany were great in that film.
---
#26 – 3-Hour Long, Science Fiction Sequels 35 Years In The Making Don't Make Money
Blade Runner 2049 was a great movie. But, of course, it didn't make money — you had to plan your day around a cult film sequel.
---
#27 – Mustaches Can Make Or Break A Movie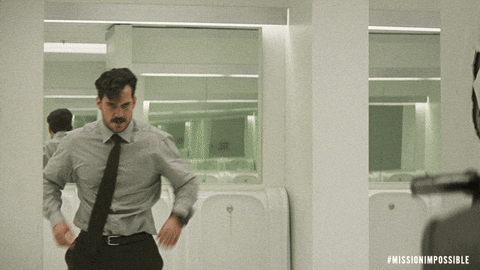 Justice League was damn near unwatchable if you knew about the mustache-debacle, and the mustache in Murder on the Orient Express made it a much more fun movie to watch. Hopefully the mustache in Mission: Impossible – Fallout was worth ruining Justice League. Whatever that means.
---
#28 – Some Star Wars Fans Don't Know What They Want
The Star Wars fandom is broken, and I, honestly, don't even want to talk about it. It's like discussing politics with family members that disapprove of your life decisions.
---
#29 – Will Smith Desperately Needs to Be in a Good Movie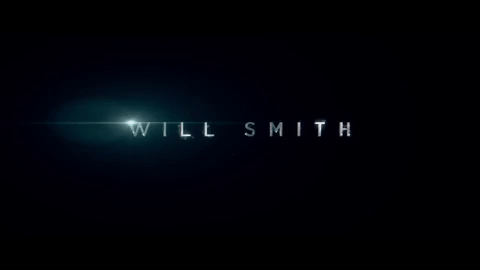 Suicide Squad and Bright have both really hurt Will Smith's reputation as a movie star. He needs to start picking good roles again.
---
#30 – Hollywood Creeps and Douchebags Can Be Removed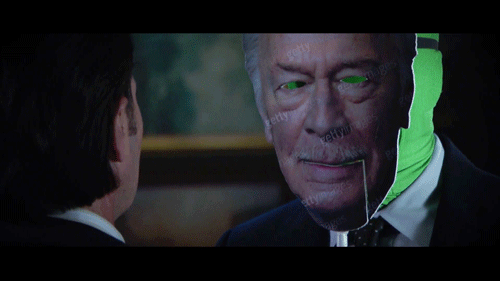 The Weinstein name is being taken apart, and for good reason. Meanwhile, with All the Money in the World, Ridley Scott proved that you can replace actors, if they fuck up.
---
– Jeffrey Rex Bertelsen