Netflix is slowly changing its reputation. For the longest time, people saw Netflix as a dumping ground for original films. But even though Netflix still hasn't managed to learn exactly how they can promote all of their films on the service, it would be foolish to call Netflix a dumping ground nowadays. Instead, I think it is time to accept the fact that Netflix is a place where certain dreams come true. Maybe not for actors or other hopefuls, but for filmmakers — both those who have lost major studio backing and those who are just starting to make a name for themselves.
Cult-favorite director Jeremy Saulnier has called himself a fierce defender of Netflix, Oscar-winning auteur Guillermo del Toro has previously said that working with Netflix has given him a freedom that has made for possibly his greatest creative experience of his career. The list of filmmakers that have decided to champion Netflix goes on and on, and it will continue to expand in the years to come as the Coen Brothers, Alfonso Cuarón, Martin Scorsese, and more have flocked to the streaming service.
---
The Dumping Ground
Of course, there is some truth to the statement that Netflix is a dumping ground. For one, it is true that Netflix releases about a handful of new films each week, and they don't promote all of them. Furthermore, the vast majority of Netflix original films are not really considered to be all that great.
Finally, yes, it is true that studios have 'dumped' things to Netflix as if it were a trash can that could at least give you some money back in return. The Cloverfield Paradox was one of these films — a project that clearly didn't work, but which Netflix took on because of the franchise — because the original studio knew it likely wouldn't have made enough in theaters due to likely poor reception.
But here's the thing. Sometimes the dumping ground reputation isn't entirely negative. Soon we will see Andy Serkis' Mowgli on Netflix seemingly because the original distributor realized it wouldn't make as much as the Disney version. I seriously doubt that it had anything to do with the quality of the content. Furthermore, what about Alex Garland's Annihilation? Though it was released theatrically in the United States, the original distributor didn't think it would make a lot of money outside of the States. In that case, Netflix became a dumping ground for one of the best sci-fi films of the decade in select regions. That's a good thing.
---
The One and Only Option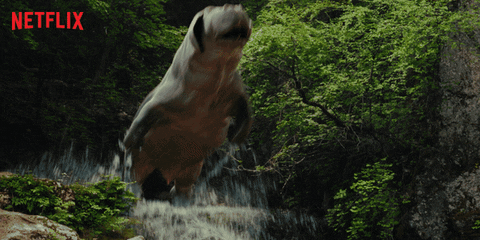 But I also look at Netflix like the one and only option for some projects. I'm not thinking about scenarios in which a director cannot get a movie made, I am talking specifically about projects that would never survive the non-Netflix Hollywood machine. Bong Joon-ho's brilliant Okja would never have been made by a traditional studio — at least not in the way it exists now.
It is a film seen from the perspective of a non-English-speaking young female character who is on a journey to find and save her friend, Okja, a huge Korean super-pig that is slowly but surely on the way to the slaughterhouse. Joon-ho's film reminded me of two very different Spielberg films, without revealing too much I can say that one of them is a wide-eyed Spielberg film for the whole family, and the other film is a long, tough, and devastating film about a non-fiction event.
Even though the cast is terrific, this is a film that I insist would only have been made with the creative freedom that Netflix allows for. It is a special little film that I am very happy exists, even though it isn't for everyone.
---
Saving Directors' Dreams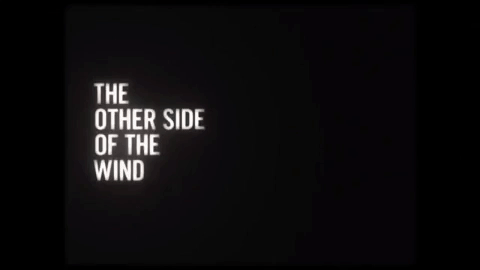 And then there are the dreams that Netflix revives. Because sometimes it just so happens that Netflix decides to pump a lot of money into a product that seems daunting due to other studios' unwillingness to do it. One of these is The Other Side of the Wind, the previously unreleased and unedited Orson Welles film that had previously been lost in legal disputes.
It is now up on Netflix for all to see and for all students of film to study — decades after the filmmaker passed away. Although I'm sure not all will fall in love with the film, what Netflix has done is to give a gift to cinema and students of cinema. Because this is not the ideal Netflix movie — your average youngish Netflix subscriber won't press play on that film, the preview screams challenging cinema.
Here at the end, I also want to talk about two other revived dreams that Netflix is giving great directors and, in the process, all of us. First up, Martin Scorsese's The Irishman. Martin Scorsese might be my favorite filmmaker of all-time, but ever since his last film Silence, which was brilliant by the way, was seen by nobody else but you, me, and other cinephiles it seems like his films may not be as easy to sell anymore.
The Irishman is a film that Scorsese has wanted to make for so long, and right when it seemed like he was going to be making it with Paramount Pictures and an independent financier, budgetary problems made the financier and the studio drop the rights to the film.
That is when Netflix swooped in, gave Scorsese, I imagine, something resembling a budgetary and creative carte blanche, and, all of a sudden, Scorsese — one of the legends of American cinema — had agreed to make a film with Robert De Niro and Al Pacino for a streaming service. It looks like we'll finally get to see it in 2019.
Whereas Scorsese may have some issues getting studios to trust in the marketability of his non-DiCaprio films, Guillermo del Toro's career is changing in a different direction. For the longest time the Mexican auteur had seen franchises like Hellboy, Pacific Rim, and The Hobbit slip out of his hands, but under a year ago del Toro's luck started to change. His daring and inventive creature feature love story The Shape of Water won four Oscars including Best Director and Best Picture.
Del Toro, who had previously spoken highly of Netflix, would now turn to the streaming service yet again in an attempt to reanimate a once lost project — his stop-motion Pinocchio film reimagined to take place during the rise of Benito Mussolini in Italy. Almost a year after del Toro had said no one would finance it, Netflix, in October of 2018, announced that they were going to let the auteur make his passion project for them. Another win for the streaming service, students of cinema, and passionate filmmakers.
– Jeffrey Rex Bertelsen.