Phase Two of the Marvel Cinematic Universe consisted of six films: starting with Shane Black's Iron Man 3, and ending with Peyton Reed's Ant-Man. As of the 12th of August Marvel's Phase Two has grossed $5,073,945,033 at the box office, and has been nominated for four Academy Awards. Meanwhile, the Academy of Science Fiction, Fantasy and Horror Films (Saturn Awards) has nominated the Phase Two films for a total of 30 Saturn Awards (having won 7 so far).
However, we must note that Ant-Man is still making money for Marvel Studios, and that neither Ant-Man nor Avengers: Age of Ultron has had an opportunity to be nominated for an Academy Award or a Saturn Award.
BEST LINE OF DIALOGUE – Avengers: Age of Ultron

Jeremy Renner's Hawkeye was amazing in Avengers: Age of Ultron, and his very best moment must be this one. Calming Scarlet Witch down, and giving us the best use of the word 'Avenger' yet, in the process. It's a great moment for Renner, and an even better moment for the Marvel Cinematic Universe.
---
 BEST VISUAL EFFECTS – Stephane Ceretti, Nicolas Aithadi, Jonathan Fawkner, and Paul Corbould for Guardians of the Galaxy

Sure, they had to make the universe feel real or credible, but the number one job that the VFX department had to do for Guardians of the Galaxy was to make Rocket and Groot, not only credible, but memorable. Guardians was a success in every possible way.
---
 BEST COSTUME DESIGN – Alexandra Byrne for Guardians of the Galaxy

Seriously, one of the best things about the costumes in this film is that every character looks better in the movie than they did in the original comics. Let's just look at Ronan the Accuser. He just looked so scary. Also, I thought that the costume design in Guardians of the Galaxy was surprisingly gritty, and, somehow, that just worked for this well-crafted galaxy.
---
 BEST SUPPORTING ACTRESS – Scarlett Johansson as Natasha Romanoff in Captain America: The Winter Soldier

Winter Soldier is, without a doubt, the most serious take on any Marvel Studios superhero franchise. What kept this film light-hearted, to an extend, was Scarlett Johansson's Black Widow. She is funny, flirty, fetching, and frank. Fantastic performance by Scarlett Johansson.
---
 BEST SUPPORTING ACTOR – Michael Douglas as Dr. Hank Pym in Ant-Man

It is amazing that Marvel Studios is getting this type of actor in their films. They did it twice in Phase Two. First we had Robert Redford in Winter Soldier, and then we had Michael Douglas in Ant-Man. These actors give gravitas to superhero films, and what made me decide on Michael Douglas for this 'award' was a specific scene. There's a little scene in Ant-Man where he tells Darren Cross that Cross is too much like himself, and that's one of my favorite scenes in the film.
---
 BEST ACTRESS – Zoe Saldana as Gamora in Guardians of the Galaxy

Zoe Saldana is one of the most underrated blockbuster actresses in Hollywood. She was great in films like Star Trek, Avatar, and Colombiana. Saldana's Gamora, the female lead, is hated throughout the galaxy due to her association with Thanos. Gamora is the most dangerous woman in the galaxy, but Saldana is given much more to work with than that. Saldana's Gamora is tough, funny, and loveable in more ways than one.
---
 BEST ACTOR – Chris Pratt as Peter Quill in Guardians of the Galaxy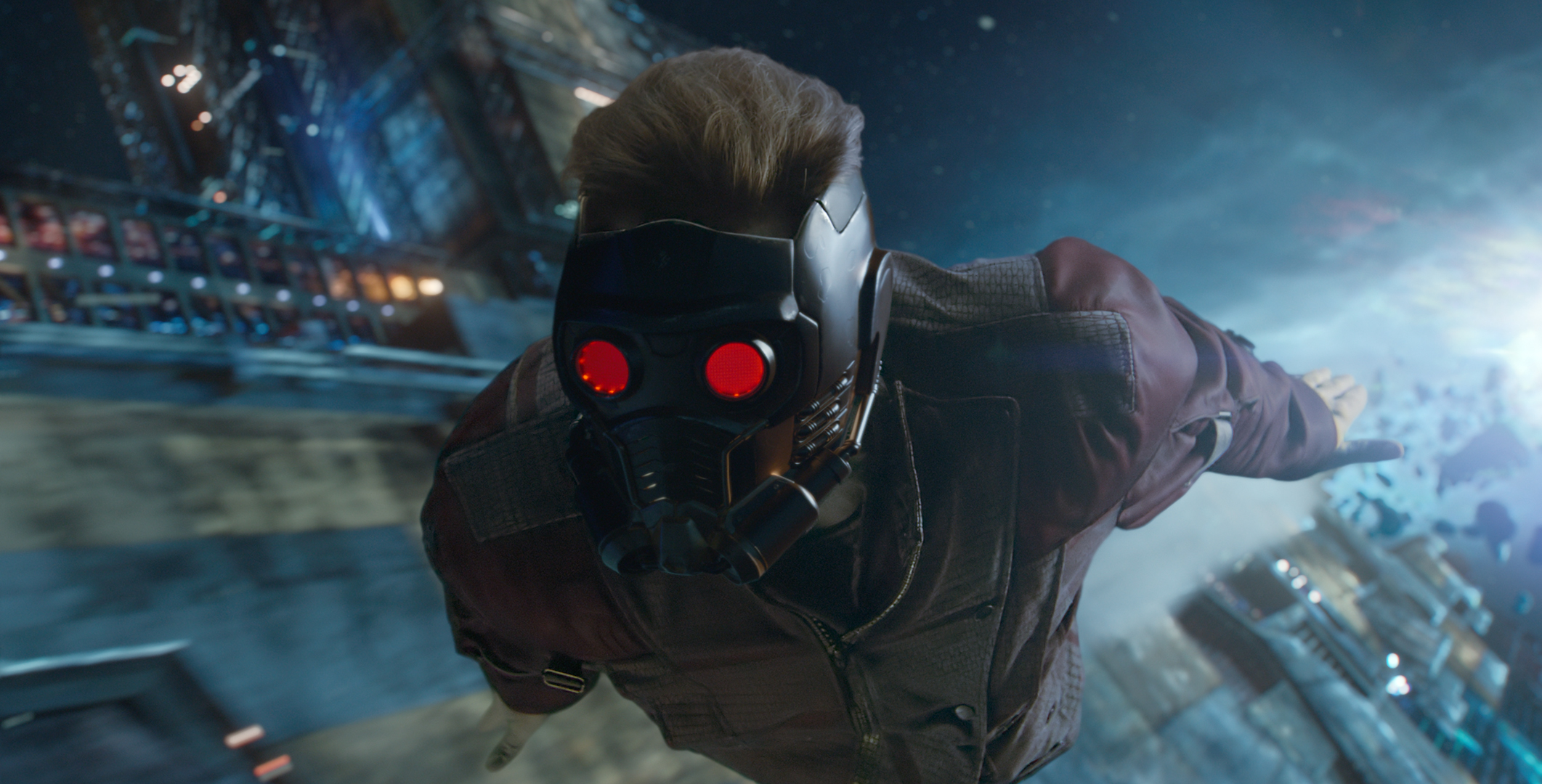 Chris Pratt has somehow become the hottest male name in Hollywood. Now, how did that happen? Very simple. After starring in a minor role in Zero Dark Thirty, and as a supporting character in Parks and Recreation, he was given a huge opportunity by James Gunn and Marvel.
Pratt's Peter Quill is a mixture of Han Solo and Andy Dwyer (Pratt's Parks and Recreation-character), and after Guardians of the Galaxy Pratt was given some huge opportunities. Jurassic World, for starters. He's become a household name, and a box office star – simply due to Guardians of the Galaxy.
---
 BEST DIRECTING – James Gunn for Guardians of the Galaxy

James Gunn is not a well-known director, but he is a very good one. When he was announced as the director/co-writer of Guardians of the Galaxy, not many knew what to think. The director of Slither and Super was to direct a huge Marvel Studios film? That's crazy, right? No.
Gunn added personality to each and every character in the film, and his zany take on things definitely helped the film succeed. He is the most important part of the film, and Guardians of the Galaxy wouldn't have been the same without him.
---
 BEST FILM – Guardians of the Galaxy

Guardians of the Galaxy is one of my favorite films of all-time. It came at the right time in my life, when I needed some comfort and some laughs (You can read more about that here). This film is just memorable. Somehow it balanced the influences from Star Wars and those from Star Trek – and the result was an instant classic.
What was your favorite film of Marvel's Phase Two? Let me know in the comments!
– I'm Jeffrey Rex