A couple of weeks ago, I presented my readers with a list of films or shows to binge-watch during your self-isolation due to the current coronavirus pandemic. I decided to focus on shows that I had not previously reviewed, or had no intention of reviewing. Since the pandemic has not come to an end, I thought it would be a good idea to recommend some extra options. So, today, I present you with another small handful of binge-watching options, none of which I have previously reviewed on this site.
---
I recommend: Ozark, Seasons 1-3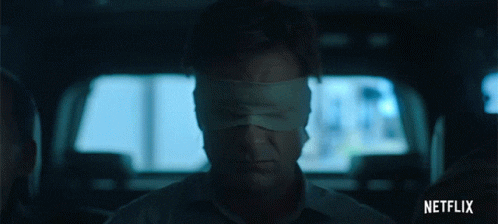 If you have already seen Breaking Bad and the ongoing Better Call Saul, two of the very best series that I have ever seen, and if you still want more cartel drama with great actors that you can root for, then Ozark should be right up your alley. It stars Jason Bateman and Laura Linney as a husband and wife who have to fight to keep their family alive after Bateman's character's colleague upsets the cartel. The series also stars rising star Julia Garner whose role, at one point in the series, becomes the most interesting character. Both Garner and Bateman have won Emmys for their work on the show (Bateman won for directing), which means that the Television Academy has its eyes on this dark Netflix crime drama.
I binge-watched the entire series over the course of a couple of days last week. I had previously watched the pilot episode two or three times, but I had not previously watched any more of the series. Now that the first three seasons are in my rearview mirror, I can say that it is a good show that becomes better and better every season. The first season is fine, even if it may struggle to find its own identity. The second season is very good, however. It may be a little bit slow-paced, but it is an intense show. Although Bateman plays the protagonist, the second and third seasons focus much more on Garner and Linney than the first season did, and the series is better for it.
The third season, which was just released at the end of March 2020, is great. It tells the story of both a cartel war and a war within the marriage at the heart of the show. I think it is very clear that the writers understand their show much better now. They find room for some comedy this season, and even still the show is very serious and intense. Laura Linney and Julia Garner are outstanding here. So, again, once you've watched both Breaking Bad and Better Call Saul, then I recommend that you sit on your couch and watch Netflix's star-studded crime drama, Ozark.
---
I highly recommend: Atlanta, Seasons 1-2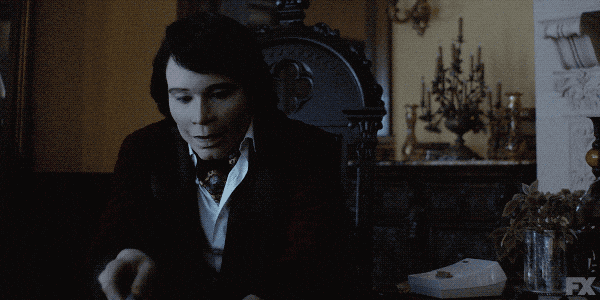 So, I have been looking for a reason to write about the excellent series Atlanta for quite some time. I love the show a lot, but seeing as us Danes sometimes have to wait twelve months for a season of television to be released over here, it doesn't always make a lot of sense to publish English season reviews when I finally get to see the show. But, right now, I feel like it's a great idea to recommend the series to my readers. Atlanta is a hit Donald Glover-created series about hip hop, life, and urban legends that takes place in, you guessed it, Atlanta, Georgia.
Recently, I've been rewatching select episodes from the second season of Atlanta, and, again and again, I am reminded of how odd and ruleless Glover's brilliant critically acclaimed hit is. Sure, technically, it is a show about a young father, who struggles to pay rent, and his attempts to manage his cousin's rap career. But that description doesn't do the show justice. It is absurd and probably unlike anything you've seen before. It is a show best experienced cold and without any prior knowledge of its premise.
It's a funny show, it's a sad show, and it is impressively sophisticated and knowing about the experience of the central characters. But it is also sometimes so odd that it's scary. Let's talk about the sixth episode of the second season — arguably one of the greatest episodes of television of the previous decade — the genreless "Teddy Perkins." It is an episode that, seeing as I only got to watch it more than a year after it had originally aired in the United States, I had heard some rumblings about. Some things about it were spoiled for me beforehand. I had seen the Teddy Perkins-stunt at the Emmys. I didn't know what to think.
I originally watched the episode at 3 AM many, many months ago. It made me speechless. When I had the chance, I showed the episode to my dad, a horror buff who would normally have no interest in the show, and he hung onto every word that was spoken. He later told me that he had thought about it for the rest of the day. He still thinks about it now. He actually asked me to rewatch it with him just the other day. It is an episode about generational trauma, parenting, hard work, and the expectations and fears for your children in a wildly competitive world. It is momentarily frightening and comedic, it plays with genre tropes, it is tense, it is incredibly sad, and it features a perfect Stevie Wonder needle-drop at the very end of the episode. It is an unnerving masterpiece.
If you've never seen the show, then I hope you give it a chance now. Because Atlanta truly is one of the most interesting and unique series of the previous decade.
---
I recommend: Deadwater Fell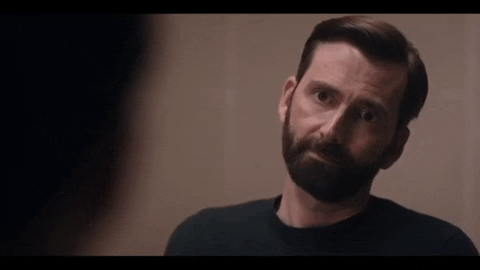 Daisy Coulam's Deadwater Fell, which is available on Danmarks Radio in Denmark, is a show that I recently binge-watched for the first time. His memorable performances in Jessica Jones and Broadchurch have made me a big fan of the former Doctor Who, David Tennant. I think he is a great actor, and his presence in this British mini-series from early 2020 is what piqued my interest. Deadwater Fell is another strong British series about a local community and its response to an overwhelming tragedy. Tennant plays the sole survivor of a fire in a family home in a small Scottish village. Tennant's character is quickly viewed as a person of interest, and soon the local community has to find out if he was just a bad husband or if he actually had something to do with the death of his family.
---
I recommend: The Last Dance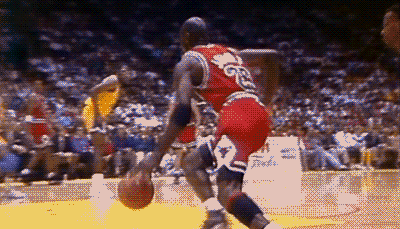 I'm sure that I am not alone when I say that I really, really miss watching great athletes play professional sports. I miss football. I miss American football. I miss hockey. I miss basketball. I miss all of it. During my self-isolation, I have watched a lot of sports documentaries. I really dug Sunderland 'Til I Die and Asif Kapadia's Diego Maradona, both of which are extremely informative and entertaining sports documentaries. The latest great sports documentary is ESPN's The Last Dance, which is available on Netflix outside of the United States.
So far, only two episodes have been released, but it is so thrilling to watch as a fan of the sport (and Chicago sports teams). The Last Dance is a sports docuseries about Michael Jordan and the 1997-1998 Chicago Bulls NBA season. It gives us a glimpse into the Chicago Bulls locker room and the private lives of individuals such as Michael Jordan, Scottie Pippen, and, possibly, Dennis Rodman. Thus far, a lot of time has been spent on Jordan's rise to fame, Scottie Pippen's contract, and the teams' frustration with their general manager, Jerry Krause. It is very exciting to watch, and it's going to be one of the most discussed documentaries over the next few weeks, so I suggest that you dive in now and watch it while it's still fresh and new.
---
To read the previous article, click here.
---
– Jeffrey Rex Bertelsen.