The BAFTAs are over. The Oscars are over. The book on 2018 films is about to be closed, but, wait, there's more! Before we switch our focus completely onto the films of 2019 and the future awards season, I'd like to, as always, submit and present my own top ten films of the year-list. What was my favorite film of the year? What film got the honor of being my one and only honorable mention? It's time to reveal the top ten films of 2018.
Of course, there will always be some films that I, simply, haven't had the chance to see. Ultimately, I don't think this list will be changed in the future, but, just like last year, I reserve the right to update the top ten list after its initial release. Although I'll only list a single honorable mention, that does not at all mean it is the only noteworthy film that isn't on the list. I just find that these types of lists have a tendency to have way too many honorable mentions, therefore I limit myself to just the one.
---
H.M. – Hereditary – Directed by Ari Aster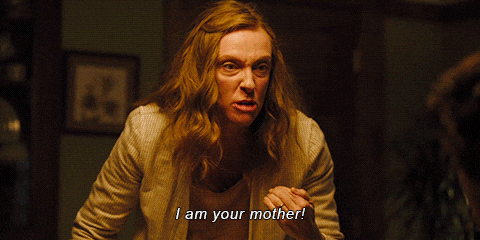 From my review of Hereditary:
"[…] a horror movie's images haven't messed with my mind this much since the first The Conjuring film. As a feature film debut, it is absolutely astounding. It is one of the most confident debut films I've seen."
---
#10 – Widows – Directed by Steve McQueen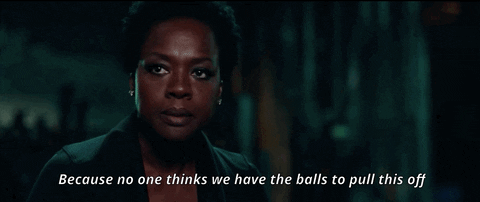 From my review of Widows:
"To an extent, McQueen's version of Widows is a drama about class, inequality, corruption, politics, and gender roles masquerading as a commercial fast-paced heist film. Widows is a twisty and challenging ensemble film heist drama, which may just be director Steve McQueen's most accessible feature film yet."
---
#9 – Annihilation – Directed by Alex Garland
From my review of Annihilation:
"Taking everything into account, I believe Alex Garland's sophomore directorial effort ANNIHILATION is a remarkable thought-provoking science-fiction film that depicts a journey that is both inward and outward — a journey into the unknown, the incomprehensible, and confusing influence of depression and destruction. Creating two excellent intellectual science-fiction films is a major accomplishment, but it is even more impressive when you recognize that these are his two first feature films as a director. Alex Garland is starting to look like a true master of the genre."
---
#8 – Mission: Impossible – Fallout – Directed by Christopher McQuarrie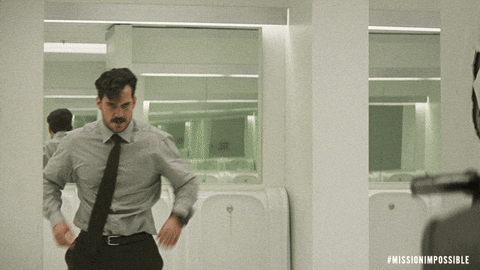 From my review of Mission: Impossible – Fallout:
"Tom Cruise — Hollywood's favorite daredevil action star — and director Christopher McQuarrie, a frequent collaborator of the film series' leading man, have done it again with this non-stop, breathtaking thrill-ride. Although no single set-piece manages to top the iconic Burj Khalifa sequence from Ghost Protocol, McQuarrie has confidently put together an outstanding single-minded action-thriller, which successfully brings together the best elements of the previous films. With this near-masterpiece, Ethan Hunt has stepped out of James Bond's shadow."
---
#7 – The Favourite – Directed by Yorgos Lanthimos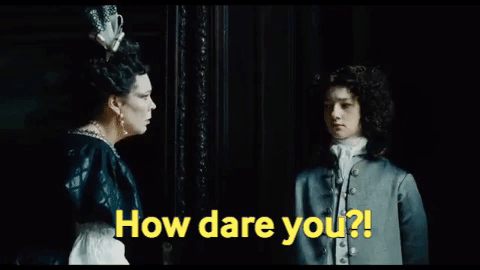 From my review of The Favourite:
"Initially, it seemed like Yorgos Lanthimos' The Favourite was a step outside the director's comfort zone, but the actual film reveals another truth entirely — he fits right in. This might be his best work yet thanks in some part to a terrific screenplay that juggles multiple story angles and tones while still holding its riveting narrative core — a power struggle disguised as a love triangle. Lanthimos' third English-language film is auteur filmmaking at its finest and a true acting showcase. It is sure to get an emotional response out of you, and it is rightfully likely to be remembered as one of the most critically celebrated films of 2018."
---
#6 – First Man – Directed by Damien Chazelle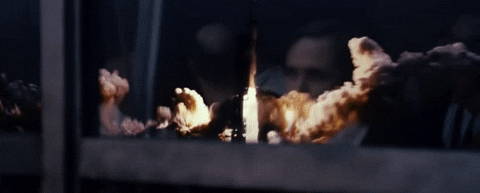 From my review of First Man:
"First Man is a character study disguised as a by-the-numbers space exploration mission retelling. And if you are just interested in the space exploration, then those scenes alone are worth the price of admission — they are claustrophobic, captivating, and terrifying (the impeccable sound and production designs help to make the film feel authentic, which also means that it feels like the characters are vulnerable whenever they sit in a spacecraft) — but the film is so much more than just those scenes. The film's emotional journey is haunting and devastating. Damien Chazelle has done it again. First Man is a technical achievement and one of the best films of the year."
---
#5 – First Reformed – Directed by Paul Schrader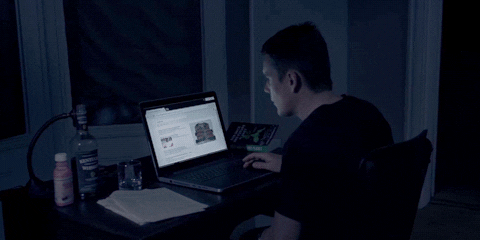 From my review of First Reformed:
"I saw First Reformed at the end of September. I have seen many films this year, and yet this is the first time I've been speechless at the end of a film from 2018. That, in itself, says a lot. Paul Schrader's First Reformed is a stunning masterpiece about an overwhelming crisis of faith with a conclusion that quite literally includes a true Hail Mary-moment in all its unfathomable glory."
---
#4 – Roma – Directed by Alfonso Cuarón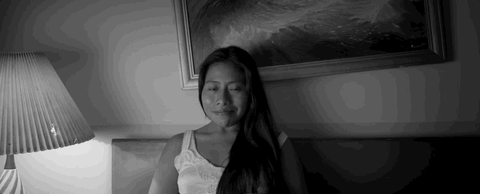 From my review of Roma:
"Alfonso Cuarón's Roma is a patient but deeply moving and human story in the context of something much larger and more historic. It is a subtle technical achievement hiding in the thoughtful and, at times, heartbreaking portrait of a loving housemaid. Alfonso Cuarón has turned a deeply personal story into a true transportive and moving masterpiece, and it is nothing like most films Netflix acquires."
---
#3 – Burning – Directed by Lee Chang-dong

From my review of Burning:
"Lee Chang-dong's Burning is a meditation on class struggle and youthful frustration and loneliness in the form of a mystery film. I think that even those put-off by the runtime will find enough in the final act to chew-on to have a worthwhile experience, but those who dig-in to what Lee Chang-dong's film gives you will be rewarded with a thoughtful, layered but unsubtle, and undeniable slow-burn South Korean masterpiece."
---
#2 – Spider-Man: Into the Spider-Verse – Directed by Bob Persichetti, Peter Ramsey, and Rodney Rothman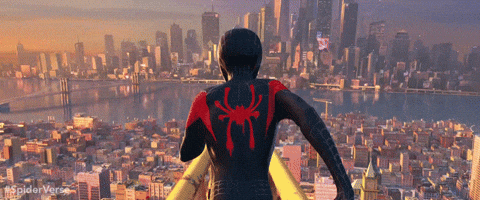 From my review of Spider-Man: Into the Spider-Verse:
"This is a special film within which you can find tons of things to love. Sony Pictures Animation's Spider-Man: Into the Spider-Verse is the most stylish superhero film of the year, but it is also a film that carries a worthwhile message about the importance of the everyman that gets right to the heart of the web-slinger we all love. In the undying words of Roger Ebert: "Now this is what a superhero movie should be.""
---
#1 – You Were Never Really Here – Directed by Lynne Ramsay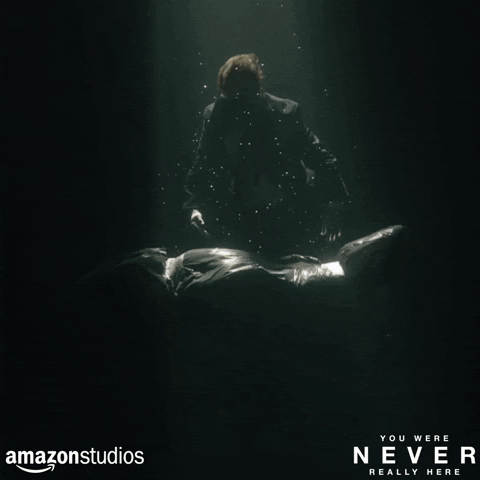 From my review of You Were Never Really Here:
"You Were Never Really Here is absolutely a gripping cinematic achievement that deserves to be seen in full theaters. Unfortunately, when I saw the film I was the only one there."
---
And that's that, really. Now it feels more appropriate to look ahead to future films that will, perhaps, one day earn a spot on my yearly Top Ten Films of the Year-list, only time will tell if my most anticipated films will be on next year's list, but, right now, I'm excited to find out what's going to be 2019's big surprise hit.
But what was your favorite film of 2018? Feel free to sound off in the comments.
– Jeffrey Rex Bertelsen.