Bad news. It looks like Solo: A Star Wars Story could turn out to be a box office flop, if the recent projections for its opening weekend are to be believed. The spin-off film that was reshot by seasoned director Ron Howard may turn out to be the first box office disaster of the Disney era of Star Wars.

A failure. A flop. A disaster. An overreaction. There are many words to describe the problem that Lucasfilm may be running into with Solo: A Star Wars Story. According to the Friday 10:47 AM Box Office update over at DEADLINE Hollywood, the industry estimates for the opening weekend of Solo: A Star Wars Story suggest that the film will open to $80m-$90m in the three-day opening weekend ($105m-$115m for the four-day holiday weekend). For most films, that would be a great opening weekend, but that is not the case for a Star Wars film. That opening weekend number would not just be the lowest in the Disney era of Lucasfilm, it would also be even lower than the three-day opening weekend of Star Wars: Revenge of the Sith ($108m).
Of course, these aren't the final official numbers, and we don't know how well it will do over the next couple of weeks, but this is a really bad sign for Disney and Lucasfilm — and probably also for the fans that want more of these spin-off films (more on that in the next subsection). The reported production budget is at $250m, but one should bear in mind that Ron Howard reportedly ended up having to reshoot 70% of the film to make it work. So it is likely that this film could be something resembling a flop — at least the closest thing to a flop for a Star Wars film. From what we are hearing, the international reports are not positive either, and you should definitely not expect China to save Disney — Star Wars doesn't really work in China, apparently.
---
What Does it All Mean?: The Unforeseen Effect of a Star Wars Flop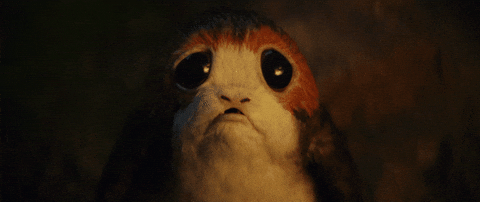 If all hell breaks loose and Solo: A Star Wars Story becomes a massive flop for Disney, which it is still much too early to say definitively (but not too early to speculate about), then you can kiss that Salacious Crumb spin-off film goodbye. All joking aside, this could be really bad for the future of Star Wars. Lucasfilm has so many films and shows they want to do. They are reportedly planning an Obi-Wan spin-off film and a Boba Fett spin-off film.
We know they have plans for content from Jon Favreau, the show-runners of Game of Thrones, and a spin-off trilogy from Rian Johnson. On top of that, I'm sure they'd like a sequel to Solo. They may have to cancel a project or two, if Disney starts to think that these spin-off films are a bad idea.
But make no mistake, Disney will be fine, Episode IX will be fine. It isn't like Disney is about to abandon the moneymaker that the saga is. Lucasfilm isn't doomed, but they may have to reconsider their spin-off plans.
---
But Why?: Making Sense of the Poor Performance
To properly explain how and why we got to this place, I here present six reasons for why I think this film is clearly struggling to interest audiences all around the world:
#1 – It isn't a Saga Episode: Star Wars: Episode VII – The Force Awakens, which marked the glorious big screen return of Star Wars, opened to then-record numbers with $247m in December of 2015. Eventually it became one of the biggest films ever made, likely due to how special it was to have Star Wars back in our lives.
One year later, audiences got to see the first anthology film Rogue One: A Star Wars Story, and it opened almost $100m lower than Episode VII did. I would suggest that audiences were still hungry for more Star Wars, even though Rogue One wasn't exactly the movie they were looking for. Anything would do, a year after The Force Awakens. I think that if you had released Rogue One now and Solo then, then Rogue One would have performed even worse than Solo: A Star Wars Story seems to be performing.
Then in December of 2017, the critically acclaimed but divisive saga film Star Wars: Episode VIII – The Last Jedi opened to $220m. That proved to the media that audiences weren't as hungry for the spin-off films as they were for stories about Rey, Kylo Ren, Finn, Poe, and the characters we know and love. And now it looks like Solo: A Star Wars Story is performing much worse than Rogue One: A Star Wars Story did, even though it has Han Solo in the film. Why could that be?
#2 – Nobody Wanted It: If you had, back when Disney acquired Lucasfilm, asked Star Wars fans what spin-off film they would like to see, then a Han Solo prequel wouldn't have been most fans' first, second, or third pick. Audiences weren't clamoring for a Han Solo film without Harrison Ford, and they still aren't.
#3 – Intolerable Debates: Although I love Star Wars more than any other franchise out there, I, and many other fans, hated talking about Star Wars these last couple of months. You see, while most critics loved The Last Jedi (just like I did), many hardcore Star Wars fans were vocal about their problems with the film, and some even went as far as to send death threats to the director. For some reason, some entitled Star Wars fans also sought out to torture other fans via social media just because they disagreed with their opinion about the film.
#4 – Never-Ending Behind-the-Scenes Drama: From the outside looking in, Lucasfilm isn't doing too well. They've reportedly had problems to varying degrees with Gareth Edwards, Josh Trank, Colin Trevorrow, and Phil Lord and Chris Miller. That Star Wars films now often shift directors during production has become such a joke now that when The Hollywood Reporter broke the news that James Mangold was going to make a Boba Fett movie, one of the running jokes on social media was that people were excited to see who would replace him…
#5 – Lukewarm Critical Reception: The Disney-era Star Wars films have performed quite well with critics. The Force Awakens has a 93% approval rating on Rotten Tomatoes and a Metascore of 81 out of 100. Rogue One has a 85% approval rating on Rotten Tomatoes and a Metascore of 65 out of 100.
Last December's The Last Jedi has an approval rating of 91% on Rotten Tomatoes and a Metascore of 85 out of 100. And now here comes Solo: A Star Wars Story — a movie fans didn't really want in the first place, which had more behind-the-scenes drama than ever seen in the Disney era of Star Wars films — and, at the time of writing, it has an approval rating of 70% on Rotten Tomatoes and a metascore of 63 out of 100. The reception is nowhere near as positive as the films that have gone before it, at least not when comparing their Rotten Tomatoes scores, which reportedly often can be deal-breakers for audiences.
#6 – Release Timing: Rogue One, The Force Awakens, and The Last Jedi all opened in December, and Star Wars films essentially made that holiday month a relevant release window for blockbuster films. So it makes absolutely zero sense for Disney to release Solo in the summer. To make it even worse, Solo: A Star Wars Story opens one week after Deadpool 2 — a massively popular superhero property — and people are still talking about the massive Marvel event film Avengers: Infinity War. This was just an overcrowded beginning to the summer for this spin-off film to perform as well as it was expected to.
---
We will have to see what ends up happening here. It may not ultimately be as big of a disaster, as I am right now thinking. But one thing is for sure, the Force isn't strong with Solo: A Star Wars Story, which I actually think is a pretty good film, and, more importantly, the power of the Star Wars brand is being tested while superhero movies are still going strong.
– Jeffrey Rex Bertelsen