Solo: A Star Wars Story is in theaters everywhere starting this week. I have written my review of it, which you can find here, and now we should probably start too look at what future films Disney and Lucasfilm should come up with. This week's Special Features article looks at five different Star Wars Stories that Lucasfilm should consider doing in the next few years.

---
#1 – The Obvious One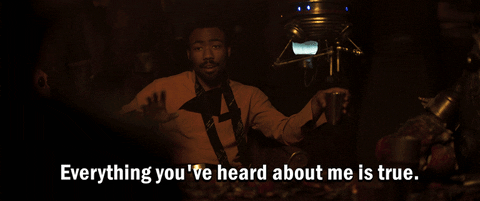 Lando: A Star Wars Story — Ask your neighbor, ask your super-active twitter acquaintances, and ask anyone who watched the trailers for Solo: A Star Wars Story who the coolest guy in the trailers were and they will all say Lando Calrissian. For what it is worth, he is also the most fun character in Solo: A Star Wars Story. Of course, most fans would probably say he is the 'coolest' underexplored character from the original trilogy, and now that it feels like they have found the right guy to play young Lando Calrissian, it only makes sense for Disney and Lucasfilm to make a film all about Lando. They simply have to do this.
---
#2 – For the Fans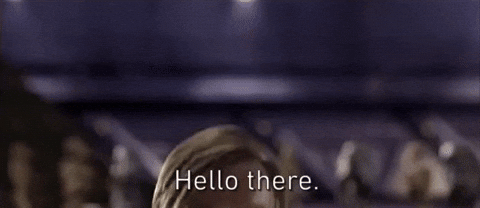 Kenobi: A Star Wars Story — Although the prequel trilogy is disliked by many Star Wars fans, one thing all fans agree on is that Ewan McGregor is the perfect young Obi-Wan Kenobi. Well, it has been more than a handful of years and now McGregor is pretty much in the perfect age range for him to play a pre-A New Hope era Obi-Wan Kenobi. I think this would be a missed opportunity that Lucasfilm would regret, if they didn't manage to get McGregor back as Kenobi. It would likely be a film about Kenobi protecting young Luke and his identity. Something like that.
---
#3 – Bounty Hunter
Boba Fett: A Star Wars Story or Bounty Hunter: A Star Wars Story — Just a couple of years ago, people were saying that the Star Wars film that Josh Trank was supposed to be doing before he and Lucasfilm parted ways was a Boba Fett movie, or something like that. Some fans do want to see if Boba might have survived what happened to him in Return of the Jedi, but it is not unlikely that a film about him (or the bounty hunters) would take place long before that happened. Personally, I would love to see a film about Boba Fett and Bossk working together on a mission.
Now, here's the thing, as I was preparing this article, some news broke over at The Hollywood Reporter. Reportedly, James Mangold is going to direct a Boba Fett movie. But then again, nothing has been confirmed (just like the Kenobi movie isn't officially happening yet), so we will have to wait and see what happens.
---
#4 – A $equel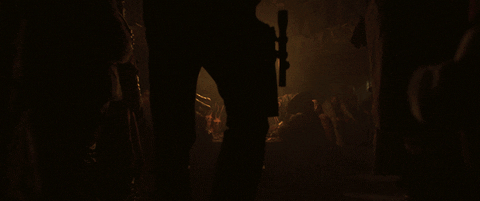 Solo 2: A Star Wars Story — Of course, Disney and Lucasfilm could just go all-in on Alden Ehrenreich and do another Han Solo-centric spin-off film. The reviews for this first film have been mixed-to-slightly-positive, and we still — at the time of writing — don't really know how most fans will respond to the film. I really liked it! And if the majority of fans like it — and if the film makes a lot of money — then they could just do another fun adventure with the nerf-herder and the wookiee. The film certainly does set itself up for a sequel, and you may even say a shock guest appearance in the film hints at another spin-off film that isn't listed in this article. We'll see.
---
#5 – Kylo's Master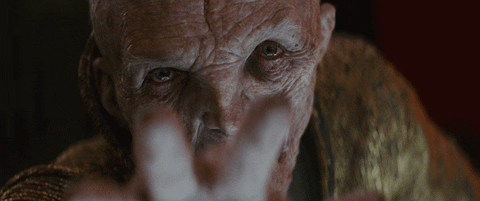 Snoke: A Star Wars Story — So far both Star Wars spin-off films have been very much about explaining the backstory of someone or something from the Original Trilogy. But I think it is time for us to get a spin-off origin story about the mysterious man who made Kylo Ren the dark lord that he is in the sequel trilogy. We don't know enough about Snoke, and it is time for Lucasfilm to tell us what we want to know. I'm still not sure he isn't a new version of Darth Plagueis.
– Jeffrey Rex Bertelsen