As has been announced previously, now that the 2010s have come to an end, I want to highlight, recognize, and, in a sense, reward the best films not just of a year but also of the last decade. Previously, I've written Best of the 2010s-lists on Comedy, Directorial Debuts, Biopics, and Horror films. The next genre-specific top ten list for the 2010s is all about one of my very favorite genres: Science-Fiction. However, before I list the best science-fiction films of the decade, let me describe my criteria for putting the list together.
---
Criteria:
What Films Are Ineligible for the List?
No Superheroes — I love very many superhero films, but while some of those films may technically fit into the science-fiction genre, I have decided not to include these films on this list. You see, the thing is, superhero films will get their own list very soon.
No Biopics — Now, this may sound obvious to my readers, but I think it needs to be specified nonetheless. Sometimes we tend to think of all films with astronauts as being 'science-fiction,' but that isn't always the case. I love Damien Chazelle's First Man, but it is a biographical drama about a real-life astronaut, and therefore it will not be found on this list.
No Star Wars-films — Look, I love Star Wars, but I also don't think of it as science-fiction. I think of that franchise as being more of a fantasy series with science-fiction elements. If, however, I make a fantasy-list, you can expect to see at least one Star Wars-film on it.
But what about drama films set in space? — For example, is Gravity a sci-fi film, or is it just a drama set in space? There may not be any technological advancements in the film, but it is still a fictional film that is based on science. I'm, honestly, not sure about whether I think it is fair to classify Gravity as sci-fi. But, for this list, I have decided to allow it to be eligible.
---
#10 – ex_machina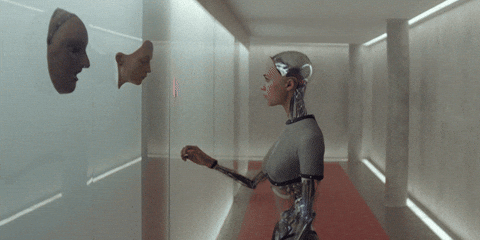 ex_machina (2015), dir. Alex Garland.
By now, Alex Garland has proven himself to be a real and true master of science-fiction. And ex_machina, his directorial debut, is still one of the most memorable science-fiction films of the decade. Again, this is a true classic-in-the-making thanks, in part, to its stylish look, its intelligent themes, and the stunning performance delivered by Alicia Vikander.
---
#9 – Annihilation
Annihilation (2018), dir. Alex Garland.
From my review:
"Taking everything into account, I believe Alex Garland's sophomore directorial effort ANNIHILATION is a remarkable thought-provoking science-fiction film that depicts a journey that is both inward and outward — a journey into the unknown, the incomprehensible, and confusing influence of depression and destruction. Creating two excellent intellectual science-fiction films is a major accomplishment, but it is even more impressive when you recognize that these are his two first feature films as a director. Alex Garland is starting to look like a true master of the genre."
---
#8 – Gravity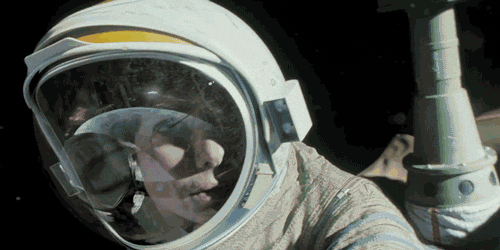 Gravity (2013), dir. Alfonso Cuarón.
Alfonso Cuarón's technical masterpiece set in space is a beautiful story of perseverance in the face of grave adversity. It perhaps should've earned Sandra Bullock another Oscar, but it absolutely was a great film to experience on the big screen. But I also feel like it has already started to be forgotten. I think that's a shame. It is a moving space drama that I still think is very good.
---
#7 – War for the Planet of the Apes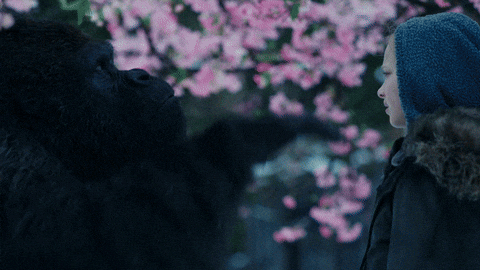 War for the Planet of the Apes (2017), dir. Matt Reeves.
This list would not be complete without, at least, one film from the previous decade's absolutely incredible Planet of the Apes-trilogy. I, honestly, think this trilogy kept on getting better and better from film to film. I know that is not necessarily the majority opinion, but I think this final chapter is outstanding from start to finish. This trilogy really is a great achievement.
---
#6 – Mad Max: Fury Road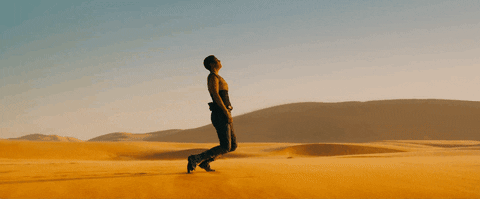 Mad Max: Fury Road (2015), dir. George Miller.
George Miller's Mad Max: Fury Road is a sci-fi action classic-in-the-making. When I first saw it, I was so surprised by how strong of a film it was. It is intense and thrilling, and it even stands on its own as it introduces a great new character, Furiosa, played by Charlize Theron. Although it was still titled 'Mad Max,' the film's ending makes it clear that this was now her franchise. Infamously, production on Fury Road was difficult, but, even still, it's odd that we haven't, at the time of writing, seen a direct sequel to Fury Road yet.
---
#5 – Arrival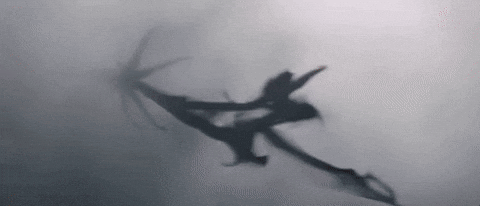 Arrival (2016), dir. Denis Villeneuve.
I will never forget my first experience of watching the ending of Arrival. It is a beautiful and intelligent sci-fi slow-burn that I think about often. I think it is one of the greatest alien-encounter films ever made. But when I first watched it, and the film came to an end, an audience member behind me started to boo and complain about the film. I don't think I've ever felt so offended for a filmmaker as I did right then and there. This, clearly, may not be a film that is easy to digest for mainstream audiences, but, nonetheless, I think it is an incredible film that deserves your full undivided attention.
---
#4 – Under the Skin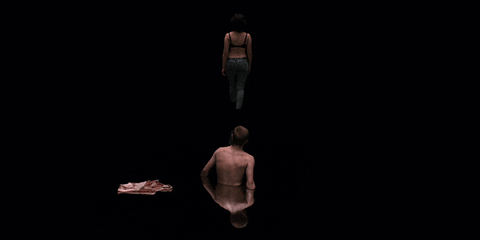 Under the Skin (2014), dir. Jonathan Glazer.
This is an underseen and absolutely unforgettable film. It is an astounding and sometimes disturbing film, but it is also quite difficult to recommend simply because of some of its haunting images and the way the story is told. This is not an easy film to watch, and I totally understand if mainstream audiences would rather stay away from it, but there are scenes in the film that still stick with me. It truly is a haunting science-fiction film. It will either keep you awake at night or put you to sleep, but, if you stick with it, its most unforgettable scenes will stun you.
---
#3 – Blade Runner 2049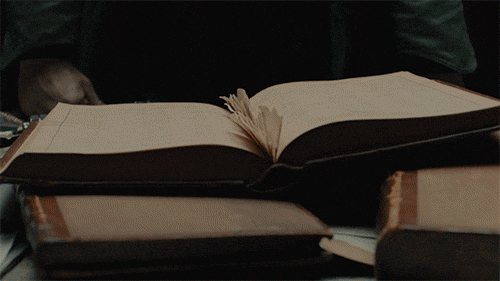 Blade Runner 2049 (2017), dir. Denis Villeneuve.
From my review:
"Denis Villeneuve's Blade Runner 2049 is a miraculous, confident, and fascinating sequel, which has no business being this good. It demands attention, patience, and dissection. It is a jaw-dropping experience."
---
#2 – Inception
Inception (2010), dir. Christopher Nolan.
Christopher Nolan's Inception is breathtaking, inventive, and influential. It is perhaps the most ambitious science-fiction film of the decade. The dream sequences are downright unforgettable. The same can be said for Zimmer's musical score, as well as the 'totem' that Cobb carries around. I remember seeing this film in London with my father, and it absolutely blew me away. It was incredible. My father, on the other hand, said that he didn't really understand it, which is a reaction that I've seen from very many different people. I think that is a shame because I think that Nolan's mindblowing science-fiction action film is so satisfying to watch.
---
#1 – Her
Her (2013), dir. Spike Jonze.
From my review:
"I recognize that this isn't a movie for everybody. This may not be for the masses. It isn't enough of a romantic-comedy for that target audience, and it isn't a traditional science-fiction film. But I think it is a truly special film. Her is a memorable and thought-provoking science fiction masterpiece. It is, in my mind, one of the absolute best films of the 2010s. I think about it often, and, without fail, it moves me every time I watch it."
---
Honorable Mentions: Rian Johnson's Looper, Ridley Scott's Alien: Covenant, Christopher Nolan's Interstellar, Lars von Trier's Melancholia, and James Gray's Ad Astra.
---
– Jeffrey Rex Bertelsen.