The nominations for the 92nd Academy Awards have been released by AMPAS. We now know the names of the individuals who might become Oscar winners in a month. For the full list of nominations, click here. There is a lot to talk about this time around. One film clearly overperformed much to many pundits and critics' chagrin, while the Academy made some of the classic problematic mistakes that awards seasons tend to result in at some point or another.
What a joke. Do you get it? Sorry. In all honesty, the 92nd Academy Awards nominations were predictably disappointing and problematic, but even though some people may have seen it coming that does not make it less of a problem. Where to begin? I think there are a lot of curious nominations. There are some great surprises and some frustrating snubs. So, let's look at the good and the frustrating in the 92nd Academy Awards nominations.
---
The Frustrating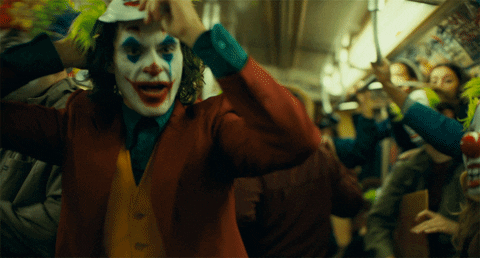 Unsurprisingly, this is going to be the longest part of the article. So, stick with me here or skip to my positive notes. There are really five things to mention here. Firstly, the narrow-mindedness of the Academy. Secondly, the fact that what is basically an imitation of a greater artist and his greater films is the nominations leader. Thirdly, the low number of people of color that have been nominated in acting categories. Fourthly, the baffling missing nomination for Ruth E. Carter. And, finally, the fact that the Academy has once again failed to nominate a female director.
Four films received ten or more nominations (Joker, 1917, The Irishman, Once Upon a Time in Hollywood). Now, three of these films are genuine masterpieces or near-masterpieces, so I do understand the love that is being thrown at them. However, when you look at all of the categories, it does look like the Academy only watched a very low number of films. Films like Hustlers, Dolemite Is My Name, Us, Booksmart, Midsommar, John Wick 3, and several others — including critically acclaimed films like Uncut Gems, Honey Boy, and The Farewell, which I haven't had the chance to see yet — did not receive any nominations, even though there were categories where they arguably should've been frontrunners for the win. To me, the most baffling below-the-line mess-up is the fact that Ruth E. Carter wasn't nominated for her colorful costumes in Dolemite Is My Name. Carter perhaps should've won that category. I don't know what happened there. As a side note, it also disappointed me that Apollo 11 was ignored in the Documentary Feature-category.
I think the Academy messed up, at least, a handful of times in the acting categories. Personally, I think Robert De Niro should've been nominated for his performance in The Irishman, which is arguably the best performance he has given this century. But I think this was a very competitive year in the Best Actor-category, so it is tough to complain. No, I am primarily disappointed by the remaining acting categories. Bong's Parasite is one of the best films of the decade, and, at least, one of its actors should've been nominated. I really wish they had found room for Song Kang-ho in Best Supporting Actor. However, I think the snubs in Best Actress and Best Supporting Actress are outrageous. Firstly, Jennifer Lopez gave a career-best performance in Hustlers, but she wasn't even nominated. I just don't understand how they could've overlooked her. Secondly, Lupita Nyong'o didn't just give one of the year's best female performances in Us, I think she might've given the best performance, male or female, in 2019. That the Academy ignored her is so incredibly frustrating. The Academy will be criticized for the low number of nominees of color, and they deserve the criticism. Nyong'o, Lopez, and Song Kang-ho should've all been nominated. That would've been a good step in the right direction.
I feel like I've said it so much that I sound like a broken record, but I think it is bewildering that Todd Phillips' Joker is being hailed as this great thing that must be showered with awards when it is essentially just an imitation of another artist's better films. Joker is the nominations leader with both the Academy Awards and the BAFTAs, so the industry clearly loves the film. I understand that. I like the film much more than most critics. I gave it a relatively high score. I think Joaquin Phoenix's performance is magnificent. I also think that both the cinematography and the score are excellent. But I simply do not understand how those three praiseworthy elements somehow make AMPAS shower the film with 11 nominations. Todd Phillips has done a very good job of imitating Taxi Driver and The King of Comedy — both of which are much, much better than Joker. But it is a derivative film whether you like it or not. It is absolutely wild to me that Phillips' plagiaristic comic book movie has already been given more Oscar and BAFTA nominations than The King of Comedy and Taxi Driver received combined. It's not even close. So that is really frustrating for me.
Finally, it is still incredibly annoying that industry awards continually fail to nominate female directors. There have been many critically acclaimed films from female filmmakers this year. Last year, I thought it was particularly absurd that Lynne Ramsay wasn't showered with awards following her masterpiece You Were Never Really Here. It's a problem within the industry that just will not go away. The films are there. The female directors are there. The industry just is not looking their way.
---
The Good
But, of course, there were some positive takeaways. First of all, I think the nine films up for Best Picture are part of a great selection of films. There are still a couple of films there that I haven't seen, but I think they've found some very good films to celebrate in its biggest category. It makes me very happy that Scorsese's daunting Hoffa-epic The Irishman earned so many nominations. There are a lot of really good films that have been nominated. It always makes me happy to see great films showered with praise. The great Ad Astra only received one nomination, but that is honestly more than I had anticipated after Disney/Fox apparently didn't really do an extensive Oscar campaign for the sci-fi film.
My favorite thing about the 92nd Academy Awards nominations is that the Academy is becoming more internationally-minded. Last year, Cuaron's Roma won numerous Oscars, even though it was a black-and-white Spanish-language film. This year, Antonio Banderas has received his first Oscar nomination. Banderas played a Spanish film director in Pedro Almodóvar's Pain & Glory (Dolor y Gloria) and, against all odds, that performance earned him an Oscar-nomination ahead of Robert De Niro, Christian Bale, and Taron Egerton.
I want the Academy to recognize greatness in international films in more than one category. The Academy is gradually taking steps in the right direction by having eyes on foreign cinema. When the nominations were announced I smiled from ear-to-ear whenever John Cho and Issa Rae, who announced the nominations, said "Parasite." Bong Joon-ho's Parasite isn't just a great foreign film. It isn't just one of the best films of 2019. Bong's Parasite is one of the best films of the 2010s, and it fully deserves all six of its nominations. Although it should've received additional nominations, the fact that Parasite was recognized by the Academy in such a strong way is a big deal. Bong Joon-ho's Parasite is now the first Korean film to win the Palme d'Or and the first Korean film ever to be nominated for Oscar-categories like Best Picture, Best International Feature, and Best Director. Hopefully, Bong Joon-ho's Parasite also becomes the first Korean film to win the Oscars' biggest prize.
---
What did you think about the nominations? Sound off in the comments.
---
– Jeffrey Rex Bertelsen.