What a night. It was a night of some ups and many downs, for me. In this post, I'll give my initial reaction to the 91st Academy Awards. What bothered me? What was the greatest surprise of the night? Here is what I have to say right now only one or two hours removed from the show. 
So, the hostless show opened with a Queen-medley with Adam Lambert as their frontman. Although I dislike Bohemian Rhapsody more and more by the day, this was, honestly, a fun opening. Seeing Academy-members and nominees cut loose at what was essentially a Queen concert was admittedly a lot of fun, even though I would've preferred a Neil Patrick Harris-style opening. That's more my thing, to be frank.
And I guess I should talk about the hostless show? Well, it went okay — better than okay even. It went by really fast and smooth, and, I guess, AMPAS got to see that they don't necessarily need a host. That said, I thought something was missing. That je ne sais quoi that a great host brings to the show was missing to me. However, Poehler, Fey, and Rudolph were all amazing as the opening presenters. Bring them back, they should've hosted.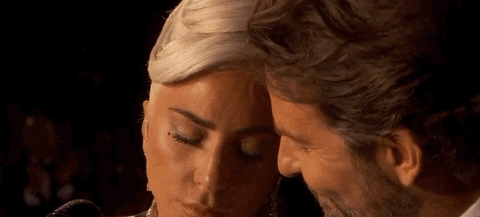 The best thing about the show itself was, without a doubt, the performance of "Shallow," from A Star is Born. Though Cooper wasn't pitch-perfect, he and Gaga were magical. You, me, the Academy, and everyone else ate it all up as they sang to each other. We all got goosebumps when he sat down next to her by the piano and they looked into each other's eyes. That was intense, magical, and undeniably memorable. And Gaga got her award, so that's good. Well-deserved.
Other great moments included Black Panther's three Oscar wins. The speeches for Costume Design and Production Design were especially great. On another note, my Marvel-loving heart is excited about the fact that the Marvel Cinematic Universe now has three Academy Award statuettes.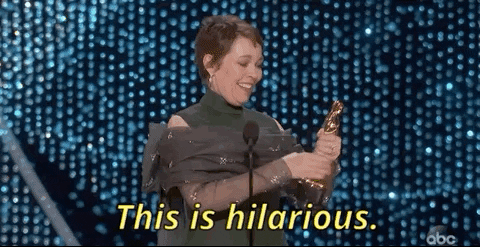 For me, though, the best wins of the night were for Spike Lee (finally), First Man in VFX (it won something, they actually gave it an award!!), and Olivia Colman. That's right, Glenn Close lost but not to Lady Gaga, she lost to my personal pick, Olivia Colman for The Favourite. I really feel for Close, but this was a great win for Colman, an even greater surprise, and it made sure The Favourite didn't go home empty-handed. Also, as a side-note, I loved seeing Guillermo del Toro give his buddy Alfonso Cuarón the golden statuette for Best Director — that was a great moment.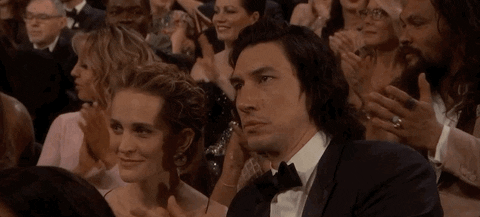 But Roma didn't do as well as I had hoped it would (even though it did get three big wins), in some part due to the success of Green Book and Bohemian Rhapsody, the latter of which I disliked and the former of which is a controversial and polarizing film.
Green Book won the big award in anticlimactic fashion after the great del Toro-Cuaron moment, and Bohemian Rhapsody ruled the night with many wins I simply do not understand the logic behind. Oh, and by the way, not a soul mentioned the film's director, unsurprisingly. The craziest moment of BoRhap's success must've been when Oscar-winner Rami Malek's Oscar clip just showed him lip-syncing — now, that's absolutely insane. Outrageous.
Some good parts, some bad parts. Some promising moments of diversity showed how far the Academy had come but some moments indicated otherwise. The night got off to a hot start and gave me many great moments for films that I loved, but it gave me a sour taste in my mouth time and time again. It wasn't a disaster, which is exactly what the ceremony looked like just a few weeks ago, but I can't quite say I'm happy with the night as a whole. Honestly, it's a bit of an empty feeling.
– Jeffrey Rex Bertelsen.