Oh, Affleck. It seems like just yesterday that I was flip-flopping on the night of the announcement whether or not I liked that he was cast as DC's Caped Crusader. He ended up doing a pretty good job in Batman v Superman: Dawn of Justice, but he was one of the clearly noticeable problems with Justice League. Recently, it was announced that Affleck will not be playing Bruce Wayne in Matt Reeves' film about the Dark Knight. So, today, I want to show my readers who I want to see play Batman in Reeves' film.
So, it has been suggested that the central character in Reeves' film needs to be much younger than Affleck since Affleck was playing a much older version of the character. So, in deciding whether or not an actor should be eligible for the job, I made the decision that the actor must be, at least, ten years younger than Ben Affleck, who was born in 1972 — which means Gosling, Gyllenhaal, and Oscar Isaac, three of my favorites, are ineligible for this list.
So, without further ado, here is my top ten list of actors who I think could play Batman in the next Dark Knight-centric live-action DC Universe film.
---
#10 – Dylan O'Brien – b. 1991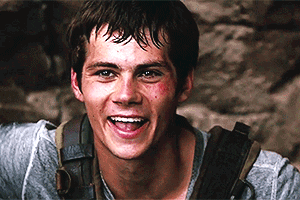 Dylan needs that next big role — that next big push to make him a true star. He's been on many peoples' lists over the years for fan castings, and I think it's time to take another look at him. Though I think he'd be a much better Dick Grayson-as-Batman, I think he'd be an interesting and logical choice.
---
#9 – Armie Hammer – b. 1986
This one makes a lot of sense, as Hammer was once 'hand-picked' to star in a since-scrapped Justice League film as Batman. But is it too late for Hammer? I'd love to see him in the role.
---
#8 – Miles Teller – b. 1987
The appropriately-scarred Whiplash-star Miles Teller would be an ideal actor to play a younger, more naive and inexperienced Batman. However, Teller hasn't had the best experience with superhero films, and, in recent years, he may be best known for having reportedly missed out on La La Land.
---
#7 – Alden Ehrenreich – b. 1989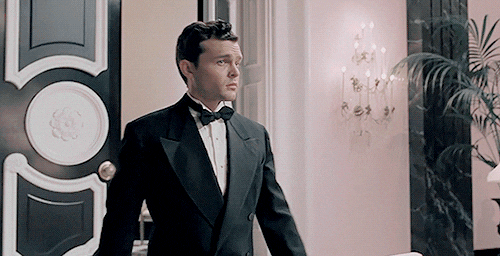 I guess, they could just swap in an actor who has a lot of experience taking on a coveted role with a lot of pressure. Someone like Alden, perhaps. Would that it were so simple.
---
#6 – Michael B. Jordan – b. 1987
Michael B. Jordan can play anything. No ifs, ands, or buts about it. In recent years, Jordan has played the best superhero antagonist since Ledger's Joker, and he's been the titular star of the franchise Creed, which has yet to make a misstep. Jordan would be the most interesting choice, and he certainly would be good in the role. No question.
---
#5 – Adam Driver – b. 1983
Driver's been in outer space for a while as Kylo Ren, and, with Episode IX hitting theaters this December, he may need a new franchise to be attached to. Driver is one of the most underappreciated actors in the Star Wars franchise, and, as an actor in independent films, he has proven himself as a true talent to watch. I am a big fan of his, and I would be giddy with excitement if Reeves gave him a call.
---
#4 – Sebastian Stan – b. 1982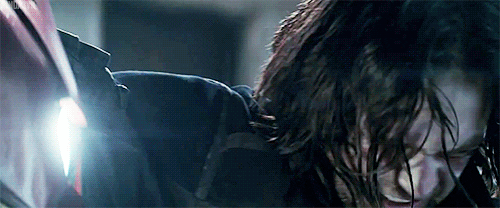 So, technically, he's two days away from being ten years younger than Affleck, but I'm going to give him a pass here. He may still be in Marvel's plans, but we don't really know that for sure, do we? Stan has been a great Bucky Barnes, and I think he's got the exact right look for Bruce Wayne.
---
#3 – Aaron Taylor-Johnson – b. 1990
He creeped us all out in Nocturnal Animals, but could the man who was once known for Kick-Ass and the Quicksilver-character be the new face of the DC Universe? I think it makes a lot of sense. The intensity in his eyes in Nocturnal Animals is something that still haunts me.
---
#2 – Richard Madden – b. 1986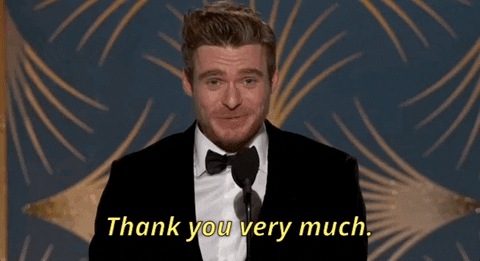 The King in the North, himself. Prince Charming. The Bodyguard. — Richard Madden goes by many names, and, soon, he may be ready to wear grey-and-black in Matt Reeves' Batman. He's got a perfect age. He isn't distractingly famous. I think Madden makes a lot of sense for this role — especially now that Bodyguard has launched him into the tv-stardom.
---
#1 – Robert Pattinson – b. 1986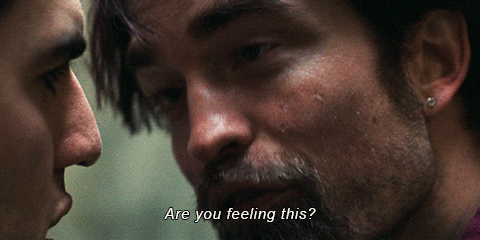 This is the kind of suggestion that, once it gets in your head, it just seems so perfect, right? The former Twilight-star has made a furious dash towards distinctly different films to make him more than just a teenage heartthrob. Mission accomplished. With Good Time, Pattinson became a bonafide leading man, and he gave us his finest performance yet.
Pattinson would be a perfect young Bruce Wayne with just enough madness in his eyes to play the fully-formed character. This is a perfect choice. However, I would not be surprised to learn that Pattinson would not like to be in another franchise. Time will tell.
---
Which of the actors listed above would you like to see play Bruce Wayne and the Caped Crusader? Sound off in the comments.
– Jeffrey Rex Bertelsen.