In this, the second and final part of my 2019 film preview, I will discuss and present you with the most interesting 2019 non-tentpole films, as well as the films that may be talked about during awards season 2019. Now, just to get this out of the way, I will only mention adaptations if, and only if, I think they have Oscar potential, as the wise men and women call it. 
---
Original Films or Awards Films
---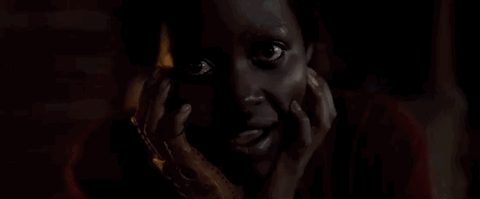 Look, I should mention that technically any film can be an awards film, especially in a world where the Academy is desperate to create the controversial 'Best Popular Film-category,' which hasn't yet been canceled (just postponed). But when I call something an 'Awards Film,' I think of it as the traditional Oscar-baity biopic or the revolutionary picture that must be recognized. So, how do we start off? Well, let's go with Us – a film that looks very much like Jordan Peele's version of The Strangers.
Now, let's get another thing out of the way — yes, Jordan Peele's directorial follow-up to the 'social thriller' Get Out is very much a horror movie, Peele has even called it a monster movie, in a way. But after Get Out, we would all be idiots to expect little from Peele. I think Us will not just be the most interesting horror film of 2019, I think it'll also be the one horror film to break through during awards season. Next year's Hereditary, perhaps. If you haven't checked out the trailer for Us yet, then you've got something very cool and creepy to watch.
---
The next film that I want to highlight is the upcoming original film from The Last Jedi-director Rian Johnson. I don't want to hear your conspiracy theories or criticisms of him because he made a movie that wasn't exactly like you thought it would be. Keep that out of here. This is a supremely talented film director whose next film sounds spectacularly entertaining.
Knives Out, which is currently scheduled to be released next November, is described as a modern whodunit mystery film. That simple description is fairly interesting as Johnson has previously made a critically acclaimed mystery film (Brick). Knives Out's cast includes stars such as Daniel Craig, Chris Evans, Lakeith Stanfield, Toni Collette, and many others. This could be next year's Bad Times at the El Royale.
---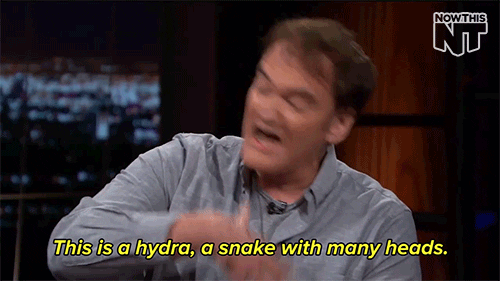 This preview list wouldn't be complete if I didn't mention Quentin Tarantino's next film. Once Upon a Time in Hollywood, which is scheduled to be released next summer, is a film set during the time of the Manson murders. Margot Robbie will play Sharon Tate, the actress who was murdered in the late sixties, while Brad Pitt will play the stunt double and best pal to Leonardo DiCaprio's Rick Dalton, a television actor who just so happens to live next door to Tate.
---
What if I told you that there is another huge Brad Pitt film just waiting to be released in 2019? Has it piqued your interest? Well, let me elaborate. Ad Astra, which is scheduled to be released in May, is James Gray's directorial follow-up to the massively underrated The Lost City of Z. This is described as a space/sci-fi epic. Could this be Pitt's Gravity? His The Martian? His Interstellar? I'm excited.
---
That's right. They are making a biopic about Elton John. This is 2019's Bohemian Rhapsody, though supposedly much more trippy. Kingsman's Taron Egerton will play the titular character in Rocketman, which is scheduled to be released in May.
---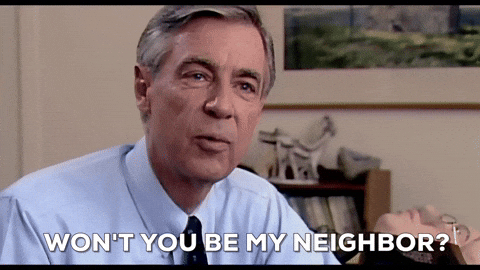 After studios saw that Morgan Neville's documentary Won't You Be My Neighbor was a huge success, it was decided that a narrative feature needed to be made about Mr. Rogers. In 2019, Marielle Heller's A Beautiful Day in the Neighborhood will introduce us to Tom Hanks' version of Fred Rogers.
---
Premiering at Sundance in early 2019, Bart Freundlich's After the Wedding is a remake of the Danish film of the same name from director Susanne Bier. Freundlich's film will star Julianne Moore and Michelle Williams. I believe this is a gender-swapped version of the original, which you really should check out.
The original Danish film starred Mads Mikkelsen as a man who returns to his home country in order to gain financing for the orphanage he works for in India. It's an interesting story. It could earn Williams and Moore some statuettes, I just hope people don't forget about Bier's film.
Another high-profile remake is 2019's Little Women from director Greta Gerwig (Lady Bird). That film's cast includes stars such as Saoirse Ronan, Florence Pugh, and Timothee Chalamet.
---
Speaking of Timothee Chalamet, the young star who gained international fame with his performance in Call Me By Your Name will play the role of Henry V in David Michod's 2019 Netflix film The King, which also stars Ben Mendelsohn and Robert Pattinson.
Let's run through the major Netflix films that are currently scheduled to be released in 2019. Dee Rees, the award-winning director behind Netflix's Mudbound, is returning to the streaming service to release her adaptation of Joan Didion's The Last Thing He Wanted, a political thriller.
Steven Soderbergh is a director who likes to toy with the medium. Next, he will premiere a high-profile film on Netflix. The Laundromat is a film about leaked documents and global finance which stars Meryl Streep and Gary Oldman.
The final Netflix film I want to highlight might be my most anticipated non-blockbuster film of 2019: Martin Scorsese's The Irishman. This is a film we've waited for so long to get. It could end up being much too long to process. It could end up being tough to watch the de-aged performers on-screen. But I'm excited to see another Scorsese film with De Niro.
---
A film based on true events, Noah Hawley's Pale Blue Dot might be the most obvious Best Actress candidate yet. Starring Natalie Portman, this is a film about an astronaut who was charged with the attempted kidnapping of a woman who was romantically involved with another astronaut.
Another beloved actress, who might actually be heading for an Oscar nomination at this upcoming ceremony, Amy Adams is scheduled to star in The Woman in the Window, which is a thriller from director Joe Wright. This almost sounds to me like next year's The Girl on the Train, but, hopefully, Wright's film is more successful than that film.
---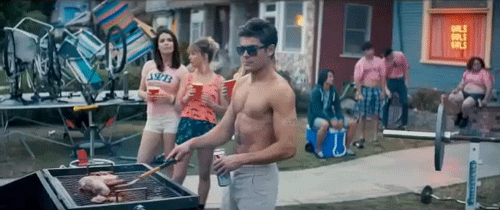 Let's talk about a couple of convicted criminals. Next year, Zac Efron will star as the serial killer Ted Bundy in Joe Berlinger's Extremely Wicked, Shockingly Evil, and Vile, which is scheduled to premiere at Sundance in January.
Later in the year, we should see Josh Trank's first film since his controversial comments about Fantastic Four. Fonzo is a film about Al Capone battling with dementia. The film will star the always fascinating Tom Hardy.
---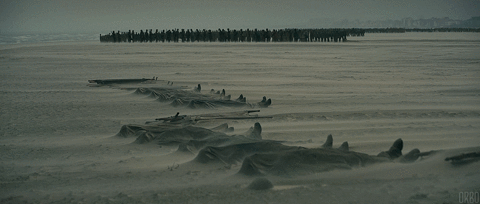 Next year, we are getting a World War One film from Sam Mendes. 2019's Dunkirk (the film GIF'ed above, which of course was a WWII film), is currently titled 1917, but it's currently not certain what angle Mendes will take to the story. It should be interesting.
---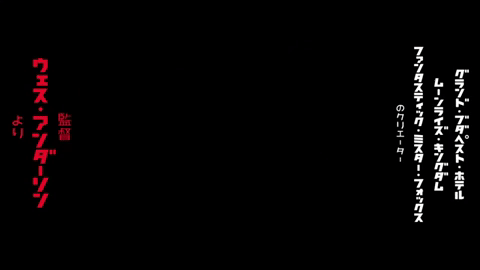 More from Wes Anderson is always a good thing. Isle of Dogs wasn't the runaway hit some may have expected it to be (though I did like it, and it does stand a chance at the Oscars), but his next film sounds great. The French Dispatch, which, admittedly, is not certain to be released in 2019, was originally reported to be a musical, but, according to some sites, that was nothing more than a rumor.
What we do know is that the film will star actors like Bill Murray, Benicio Del Toro, Frances McDormand, Tilda Swinton, and many others. The rumored cast list is extraordinary. It has been described as a film about journalism, and it is, reportedly, set during post-WWII France. What we can probably expect is Anderson's trademark visual style, and that should be enough to win you over.
---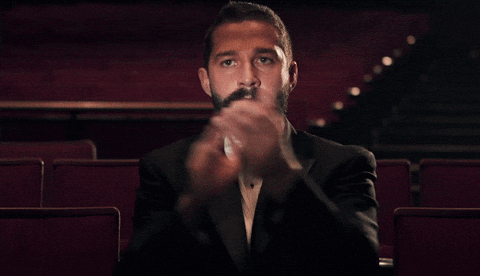 There are so many films each year that surprise you and show up out of nowhere. But the films mentioned above are the high profile films that I am the most focused on. I will say, though, that there are some films which have already screened for select critics at festivals that I decided not to feature in this article — these include, but are not limited to, Arctic and High Life.
2019 looks like an interesting year for film, and, hopefully, it'll be as spectacular as 2018 has been. And even if it isn't, then at least we get to see a film about Shia Labeouf. Yeah, I'm not kidding. Next year's Honey Boy is a film based on LaBeouf's childhood.
---
What did I miss? What film are you most excited to see? Feel free to voice your opinion in the comments below.
---
– Jeffrey Rex Bertelsen.