This month's recommendation post is going to go a bit differently than the last one. You see, these recommendations aren't based on a new film release, but rather on the second season of a hit HBO show, which comes to an end this Sunday. HBO's Westworld is a great show. So, if you need something similar to watch after you've seen the final episode of season two this Sunday, then have a look at my seven film suggestions for you to watch if you are a fan of HBO's Westworld.
---
#1 – The Movie
Michael Crichton's Westworld (1973)
Okay, so this one is pretty obvious. Westworld — the movie — is obviously something that you should check out if you liked the show. To be perfectly honest with you, I didn't expect to like it, but I actually did. It may take some getting used to, but it is a fine film that will make you appreciate the show even more.
---
#2 – The Turing Test
Alex Garland's ex_machina (2015)
You know about all of those analysis-interviews on Westworld, right? In the show, you'll see a naked male or female host give updates to Bernard or Ford or the like. You know what I'm talking about, right? Good. Yeah, what would you say if I told you that I know of an entire movie about these kinds of tests and interviews? It would probably be right up your alley.
---
#3 – I'm sorry I didn't tell you about the world…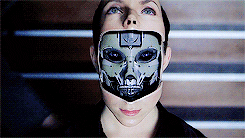 Steven Spielberg's A.I.: Artificial Intelligence (2001)
A.I. doesn't get the credit it deserves. It is right up there with Spielberg's very best films, and I think, the next time I watch it, it might become my favorite of his. Its connection to Westworld is fairly clear. It is a film about artificial intelligence. I mean, it's in the title.
But there is more to it than that. In the second season of Westworld, one of the main storylines is Maeve's journey to find her daughter who is still following Maeve's original narrative. This film includes a character 'being kept' from his family (trying to stay as vague as possible here), and it is focused on his search to find a way back into his mother's arms.
---
#4 – Neo-Noir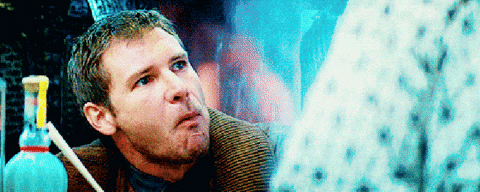 Ridley Scott's Blade Runner (1982)
Sci-fi fans would think that most people have seen this Scott masterpiece. But that sadly isn't the case. As the sequel (more on that one in a minute) was about to be released in 2017, I asked my friends at University if they had ever watched it, and I was surprised to learn that none of them had.
Seeing as the sequel wasn't a box office hit, it likely didn't bring as many young people to the original film as one might have imagined it would. But now is as good a time as any to watch Harrison Ford hunt replicants.
---
#5 – Joi and the Real Boy
Denis Villeneuve's Blade Runner 2049 (2017)
Chances are that you skipped this sequel when it was out in theaters last year. If that is the case, then you made a mistake. 2049 is one of the most hauntingly beautiful science fiction films of the 21st Century, and both Gosling and director Denis Villeneuve breathe new life into this dirty neo-noir film series.
---
#6 – David
Ridley Scott's Alien: Covenant (2017)
Sure, I could've mentioned Prometheus here, but I genuinely think the opening of Covenant does a fantastic job of setting up the returning David-robot. This sequel doesn't get the love it deserves.
---
#7 – Love, iOS
What if you were in love with Siri or Amazon Alexa? It sounds silly, but somehow Spike Jonze made an entire film out of that pitch. This is a sci-fi love story about self-discovery and loneliness. It isn't exactly as conventionally exciting as Westworld, but Her is one of the best films of this decade.
---
Just like with the first season in 2016, I reviewed each and every episode of the second season of Westworld this year. You can find those reviews right here, if you want to see what I thought of every episode leading up to the season finale.
Of course, the films listed above only really focus on the science-fiction aspects of the show. If you want more westerns — or if you want to see samurai films that present worlds like the Shogun World park from season two — then maybe this list wasn't made for you. But let me know if you'd like to see those kinds of lists.
– Jeffrey Rex Bertelsen