It is almost time for the 90th Academy Awards, and that, of course, means that I have to show you what films I believe to be the very best of 2017. I've got my blog awards, the final half of which I released a few days ago, but the top ten list is probably my favorite annual year-in-review article that I publish. So, let us now have a look at the very best films of the great year for film that 2017 was.

Of course, there will always be some films that I, simply, haven't had the chance to see. Ultimately, I don't think this list will be changed in the future, but, just like last year, I reserve the right to update the top ten list after its initial release. Although I'll only list a single honorable menton, that does not at all mean it is the only noteworthy film that isn't on the list. I just find that these types of lists have a tendency to have way too many honorable mentions, therefore I limit myself to just the one.
---
H.M. – Star Wars: Episode VIII – The Last Jedi – Directed by Rian Johnson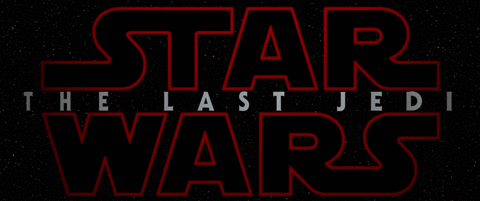 Although The Last Jedi will probably go down as that divisive Star Wars film that broke Star Wars fandom, it is important to remember that most critics agreed that this was a memorable and entertaining new chapter in cinema's greatest saga. Of course, that doesn't mean you are wrong for disliking the film, but unfortunately even perfectly reasonable people who disliked the film have found themselves in the same group as misogynistic, xenophobic Star Wars fans that hate any type of change. It is a shame and it has put everyone on edge. The fandom has become quite toxic.
But I digress. I, for one, really enjoyed Rian Johnson's film. So much so that it is my single honorable mention for 2017. Rian Johnson was bold enough to challenge audiences with a Star Wars film about growing old, losing faith, and accepting that the torch has to be passed on. You cannot let Star Wars die next to the memorials of our three original central heroes. There is a future after the Skywalker-story, and Johnson's film was confident enough to challenge your expectations. For more about all of this, here is my overlong review of the controversial Episode VIII.
---
#10 – The Square – Directed by Ruben Östlund
Swedish filmmaker Ruben Östlund's latest film — The Square — is a deeply funny and perhaps slightly pretentious social satire about the nature of the 'exhibitable.' It may not immediately strike you as a must-watch film based entirely on that description, but this really is an interesting film. For more about this odd film about the state of art, here is my review of The Square.
---
#9 – The Shape of Water – Directed by Guillermo Del Toro
With The Shape of Water, Mexican auteur Guillermo Del Toro took the classic creature feature that he loved as a child and turned it into a 'tale as old as time,' if you will. It is a love letter to the kind of cinema that has come to define Del Toro as a cinephile, and the film also follows what I refer to as the Del Toro formula. It is perhaps not the most original work that he has made, and it isn't his best film either, but The Shape of Water is a memorable and unlikely love story that, for fans of Del Toro, is tough not to fall for. For more about Del Toro's Cold War fairy tale, here is my review of The Shape of Water.
---
#8 – War for the Planet of the Apes – Directed by Matt Reeves
This reboot trilogy for the Planet of the Apes franchise was really something special, and the ending to Caesar's story was as satisfying as it could possibly get. For more about this great Andy Serkis-led film, here is my review of War for the Planet of the Apes.
---
#7 – Baby Driver – Directed by Edgar Wright
The best time I had in the movie theater in 2017 was when I watched Edgar Wright's great American action film, Baby Driver. It was the most entertaining film of the summer of 2017, and it fully deserves a spot on my top ten films of 2017-list. For more about Edgar Wright's soundtrack-driven action film, here is my review of Baby Driver.
---
#6 – Coco – Directed by Lee Unkrich
As I mentioned in my review of Coco, "as I was watching the film, I couldn't shake the feeling that I was watching a new classic — a classic-in-the-making, if you will — of animated films." It is yet another memorable Pixar film that managed to move me, there is nothing quite like Pixar.
---
#5 – Dunkirk – Directed by Christopher Nolan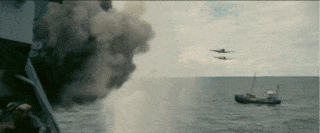 Dunkirk might go down in history as one of the great under-appreciated films of 2017, exactly for the very reason that it is the ideal war film to show film students. It features that classic non-linear Christopher Nolan timeline, which is a very different way to frame and design a war film, and it is also just a technical masterpiece. For more about Nolan's technical masterpiece about survival, here is my review of Dunkirk.
---
#4 – Call Me By Your Name – Directed by Luca Guadagnino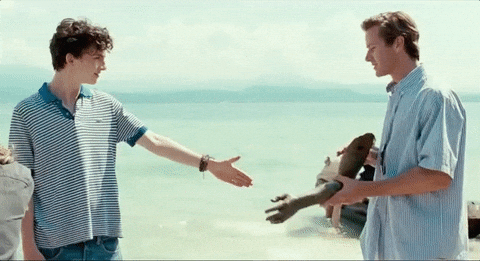 Call Me By Your Name caught me by surprise. It presented a love story that was easy to fall in love with, and it was the kind of film that I think would make a disbeliever believe in the power of cinema again. For more about Luca Guadagnino's masterpiece, here is my review of Call Me By Your Name.
---
#3 – Phantom Thread – Directed by Paul Thomas Anderson
Here's a funny story. I hadn't planned to make time to go and see Phantom Thread. There were too many things I had to do, and too many films I needed to see. So Phantom Thread had in some way, shape, or form been pushed aside. But when I finally found some time one day, I made a spur-of-the-moment decision to go and watch the film. It is one of the best movie-related decisions that I have made these last twelve months. Phantom Thread is a gorgeous and thematically rich film that is much more than what the trailers make it out to be. As I mentioned in my review, this masterpiece is "a relationship thriller disguised by velvet, velour, and all sorts of pretty fabric."
---
#2 – Blade Runner 2049 – Directed by Denis Villeneuve
Sean Penn reportedly once said that "if you put three thoughts into a movie, you've broken the law and no one will come [see it]." I guess, that is one of the reasons why the science-fiction masterpiece Blade Runner 2049 was not an audience hit. There are other reasons, of course, but that may be one of them. For more about Blade Runner 2049, here is my review.
---
#1 – Get Out – Directed by Jordan Peele
As I mentioned in my review of Get Out, "Get Out is a social horror film set in the wake of a so-called 'post-racial America' made by a filmmaker who clearly has his finger on America's 'pulse.'" Get Out is probably the most talked-about film from 2017 that isn't about people with lightsabers, and for good reason because Get Out is phenomenal. I think this film gets better every time I rewatch it. When I first published this list, it was only at number five, but as each year passes it is the film from this year that I think about the most. It is not just one of the best directorial debuts that I have ever seen, it is also a masterpiece, and, I've realized, the best and most memorable film of 2017.
---
And that's that, really. Now it feels more appropriate to look ahead to future films that will, perhaps, one day earn a spot on my yearly Top Ten Films of the Year-list, only time will tell if my most anticipated films will be on next year's list, but, right now, I'm excited to find out what's going to be 2018's big surprise hit.
But what was your favorite film of 2017? Feel free to sound off in the comments.
– Jeffrey Rex Bertelsen