I don't believe in the idea that general audiences have superhero fatigue. Each and every year it is the superhero films that comprise most of the spots on the list of the ten most successful films of the year. They make a lot of money, and a lot of them are pretty great. But some of these heroes are iconic, and even some of the performances are iconic. Today I want to honor the ten best superhero performances given by actors and actresses portraying these iconic characters.
---
#10 – Chris Hemsworth as Thor Odinson (2010-)
He's got the look. He's incredibly funny. Sure, it does bother me that the Norse Gods in these films have English accents, but Hemsworth is pretty perfect in the role.
---
#9 – Christian Bale as Bruce Wayne/Batman (2005-2012)
Christian Bale is great as the character, but you could definitely make the argument that he isn't the best Batman. Keaton is great and Affleck is really good in the otherwise very disappointing Batman v Superman: Dawn of Justice. However, Bale is good in all three Nolan films, and other Batman returning actors haven't been consistently fantastic, in my opinion.
---
#8 – Gal Gadot as Diana Prince/Wonder Woman (2016-)
Is her acting performance better than Hemsworth and Bales'? No, not exactly, but her performance in Wonder Woman is more iconic than the work they've done as Thor and Batman respectively.
---
#7 – Sir Patrick Stewart as Charles Xavier (2000-2017)
Just like you think of Christopher Reeve when you think of Superman, you definitely think of the fantastic Sir Patrick Stewart when you think of Charles Xavier. Don't get me wrong, James McAvoy is great in the role too, but no one can beat Stewart in the role.
---
#6 – Ryan Reynolds as Wade Wilson/Deadpool (2009; 2016-)
Ah, yes. Deadpool. The movie that 20th Century Fox was reluctant to make until reactions to a leak forced their hands. Ryan Reynolds is perfect as the Merc with a Mouth, and, thankfully, he got to redeem himself after his appearance as Wade Wilson in the awful X-Men Origins: Wolverine.
---
#5 – Tobey Maguire as Peter Parker/Spider-Man (2002-2007)
He will always be Spider-Man to me. While Andrew Garfield and Tom Holland have both given good performances as comic books' favorite web-slinger, Tobey Maguire's performance is the most human and the most special to me. These films are incredibly important to me, and I believe Maguire represents the prototypical Peter Parker.
---
#4 – Robert Downey, Jr. as Tony Stark/Iron Man (2008-)
While Gadot's performance in Wonder Woman may have potentially made a lengthy career for her in Hollywood, Downey, Jr.'s performance as Tony Stark is somewhat different. Downey had to rebuild his image and his career, and he did exactly that by playing what some consider to be a B-list Marvel superhero.
---
#3 – Hugh Jackman as Logan/Wolverine (2000-2017)
When the nominees for Best Actor at the 90th Academy Awards are announced in January 2018, we probably won't get to hear that Jackman was nominated for his performance in LOGAN, but he really should be. Jackman has been a great Wolverine, and his performance in LOGAN might be the best performance given by an actor playing a titular superhero. However, based on the entire body of work and legacy of a superhero character, I believe Jackman is dwarfed by two other actors.
---
#2 – Christopher Reeve as Clark Kent/Kal-El/Superman (1978-1987)
It doesn't get more iconic than Christopher Reeve's performance as Clark Kent and Superman. I actually rewatched Superman: The Movie a couple of days ago, and I was blindsided by just how good he still seemed to me. Reeve is pretty perfect, right? But wait, if Reeve is at no. 2, what actor could possibly be at no. 1? Well.
---
#1 – Chris Evans as Steve Rogers/Captain America (2011-)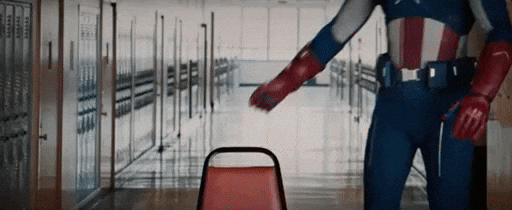 Okay, okay. Get rid of your pitchforks. Don't chase me out of town, please. While Christopher Reeve's performance as Superman is most definitely the most iconic superhero performance, I actually think Chris Evans' performances as Steve Rogers have quietly and slowly, but surely, solidified the actor once known as the Human Torch from Tim Story's disappointing Fantastic Four-films as the top superhero actor out there.
As highlighted in Spider-Man: Homecoming and the Avengers-films, Evans has the comedy chops to keep up with Hemsworth and Downey, Jr.. As seen in Johnston's Captain America: The First Avenger, Evans is perfect in the role of the prototypical Captain America character.
But perhaps most importantly Captain America: The Winter Soldier and Captain America: Civil War have added complexities to a character that I — and many others — would previously describe as the boy scout. In those films, Chris Evans and the filmmakers updated Captain America for a new generation seamlessly. Chris Evans is flawless in any interpretation of the world the character exists in.
---
LAST WEEK: Don't Miss These Films: 2017-Edition – Special Features #11
NEXT WEEK: DC Films: Where do we go from here? – Special Features #13
---
– Jeffrey Rex Bertelsen