In this post of Thespians & Filmmakers, I'm taking a look at the internet's favorite director, as well as a breathtaking performance that the Academy Awards somehow overlooked. Let's talk about Christopher Nolan, Jake Gyllenhaal, and Scarlett Johansson.

Christopher Nolan, for Inception.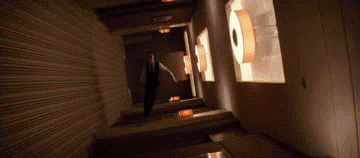 I've seen everything that Christopher Nolan has directed that has been released and is available to the public. That includes Quay, Doodlebug, and Following. He's clearly a fantastic director. A fantastic storyteller. I'm pretty sure Memento was the first film I saw of his, but I could be wrong.
Memento is an amazing film and is a pretty telling film for what he would create in the years to come. Inception and Interstellar come to mind as two films that are breathtaking and true cinematic achievements. I don't care what you think about Interstellar's ending. It is an achievement.
Of course, even though he's made Inception, people tend to talk more about his great Dark Knight Trilogy instead. Another film, which is definitely one of my favorite films made by Nolan, that I'm always amazed by is The Prestige. If you somehow missed any of these films, then go watch them now.
Jake Gyllenhaal, for Nightcrawler.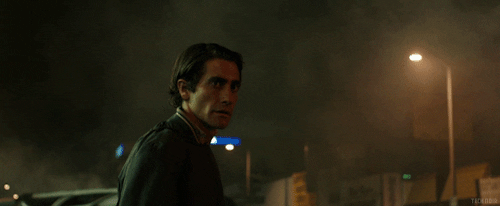 The first time I saw Jake Gyllenhaal in anything was in Donnie Darko. My sister absolutely loves that film, and, I believe, she wrote a paper on the film in High School. Another film that I enjoyed – even though a lot of people really dislike it – is The Day After Tomorrow. I remember really liking Gyllenhaal in that film.
Jarhead and Brokeback Mountain gave us two great Gyllenhaal performances in 2005. A film that I don't believe enough people talk about is David Fincher's Zodiac, which I absolutely adore. The cast in that film is great, and Gyllenhaal is a really great and likable lead.
But his best performance so far has to be his performance as Louis Bloom in Dan Gilroy's Nightcrawler. If Nightcrawler is this decade's version of Taxi Driver, then, I believe, Gyllenhaal's performance as Bloom stands toe to toe with De Niro's incredible performance as Bickle. I still cannot believe Gyllenhaal didn't get an Oscar for this performance.
Scarlett Johansson, for Lost in Translation.
Today everyone knows Johansson as the Black Widow in the Marvel Cinematic Universe. She's done such a great job with that character that people are now clamoring for a solo film about her. The first time I saw her in a film was in the David Arquette-led Eight Legged Freaks.
But her two most amazing performances are those she delivered in Lost in Translation and Her. Some people even talked about the idea that maybe she had done such a great job in Her, that she deserved an Academy Award just for her voice performance.
– Jeffrey Rex