Today, in honor of Friday the 13th, I want to showcase my ten favorite horror films of the 2010s. I'll also preface this list by saying that I reserve the right to change this list for the remainder of 2019 in case something new is good enough to make it onto this list.
---
Criteria:
What Films Are Ineligible for the List?
No psychological thrillers — I think that a lot of truly excellent horror films can also be seen as psychological thrillers and vice versa. But I, ultimately, decided against putting psychological thrillers (and regular thrillers) on the list unless I thought that they obviously were horror films and that the horror elements overwhelmed the thriller elements of the film. That means that you will not see excellent films like Gone Girl, Black Swan, Zodiac, The Guest, Shutter Island, or The Gift on this list. Although another list on this site does list some of these films as horror films, I no longer think of them as such.
Sci-Fi films are eligible if, and only if, the horror elements are clear and obvious for all to see. So EX_MACHINA isn't on the list. However, Alex Garland's second feature film as a director is on the list.
Zombie films must be scary — It was really difficult for me not to put Train to Busan on the list. To me, zombie films and horror films go hand-in-hand. However, zombie films aren't always horror films. I think of Train to Busan as more of a zombie action film, so I ultimately decided that it was ineligible for the list.
---
#10 – Crimson Peak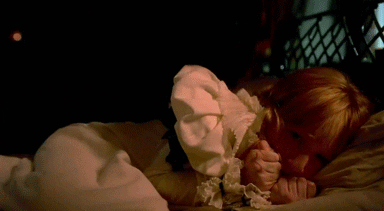 Crimson Peak (2015), dir. Guillermo del Toro.
Guillermo Del Toro's underseen gothic horror film — Crimson Peak — is an underappreciated horror gem. Del Toro succeeded in creating a rich atmosphere. The creatures and ghouls that inhabit the great, big, iconic bleeding building of his film still haunt me in the best possible ways. This isn't a mainstream horror film and it divided critics, but it is worth your attention.
---
#9 – It Follows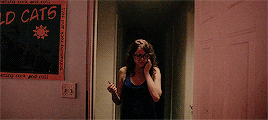 It Follows (2015), dir. David Robert Mitchell.
I remember when I first showed this movie to my horror-obsessed father. I think he liked the concept, but, on the whole, he wasn't all that impressed. This film definitely isn't for everyone. It isn't mainstream or a traditional horror film. But it is a certifiably creepy and certainly quite stylish horror film that still freaks me out. I once had several nightmares about a stranger walking towards me slowly with malicious intentions, so this film was right up my alley.
---
#8 – The Wailing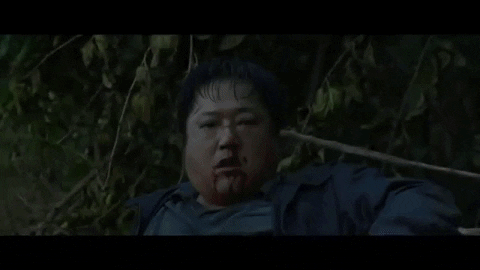 The Wailing (2016), dir. Na Hong-jin.
I've only seen this film once, but it is an unforgettable horror film. I think about the ending all the time. South Korean horror film The Wailing (Gokseong) is the only film not in the English language that you will find on this list, but I strongly urge you to take an interest in foreign horror films. There are lot of 'hidden' gems in foreign cinema, but I'd hope that you don't need me to tell you that. Don't fear subtitles, people.
---
#7 – Midsommar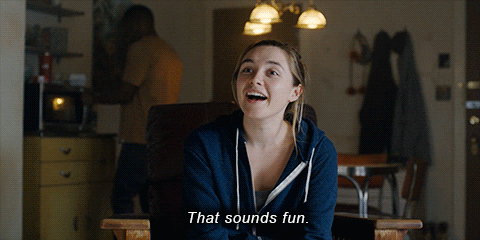 Midsommar (2019), dir. Ari Aster.
From my review:
"With his sophomore feature film, Ari Aster has portrayed the horror in beauty and daylight perfectly. Aster's Midsommar is a bizarre and surprisingly funny daytime folk horror film about grief and relationship drama complete with 'shrooms, brightly colored flowers that breathe and sway, and a brilliant leading performance. Or perhaps, if I may be so daring, it is a cathartic break-up movie sailing under false colors to appear as a conventional horror film — a jack-in-the-box with a thorned cherry blossom on a spring."
---
#6 – Us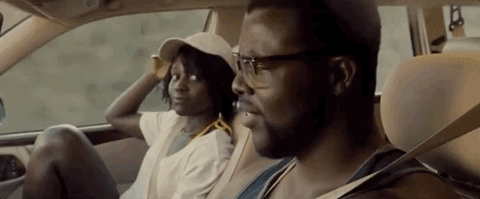 Us (2019), dir. Jordan Peele.
From my review:
"No sophomore jitters in sight. Peele has delivered yet again. He shows an exceptional understanding of building tension, and I think he is clearly growing as a filmmaker. Thematically rich and rewarding, Us is a strong second feature film that cements Jordan Peele's status as a must-watch filmmaker and a true master of horror. It is confident, tonally-flexible, thought-provoking, and rewarding."
---
#5 – The Conjuring
The Conjuring (2013), dir. James Wan.
This might be the most traditional horror film on this list. The Conjuring launched a franchise that still, however, hasn't since reached the heights of James Wan's excellent first film in the series. I remember being terrified by the trailers, and I'm still terrified by certain scenes in the film. The thing that makes me want to return to and revisit these films, however, is the relationship that Patrick Wilson and Vera Farmiga's characters share.
---
#4 – Alien: Covenant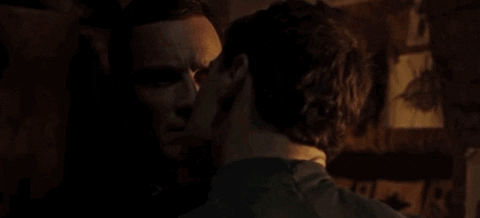 Alien: Covenant (2017), dir. Ridley Scott.
From my review:
"I strongly believe Ridley Scott's Alien: Covenant is the third best film in the franchise. It satisfied my need to see extreme alien violence, while still elaborating on the most fascinating antagonist that the franchise has ever seen. It is a fascinating, riveting, and intense science-fiction horror prequel that actually makes this franchise exciting again."
---
#3 – Hereditary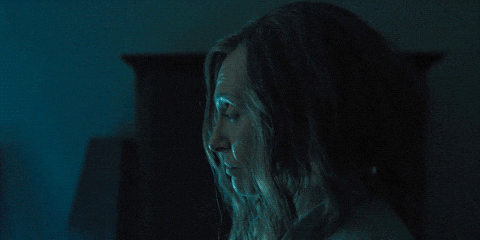 Hereditary (2018), dir. Ari Aster.
From my review:
"[…] a horror movie's images haven't messed with my mind this much since the first The Conjuring film. As a feature film debut, it is absolutely astounding. It is one of the most confident debut films I've seen."
---
#2 – Annihilation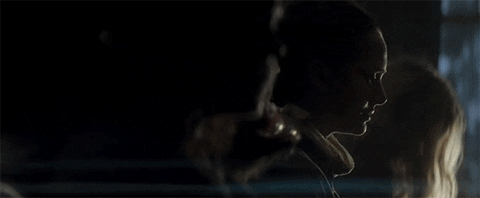 Annihilation (2018), dir. Alex Garland.
From my review:
"ANNIHILATION is a scary science-fiction film. There are creatures that vary in beauty with some being gorgeous and seemingly docile, and others that are wild, destructive, pale, and frightening. […] One creature and its screams — you'll know the one when you hear the sound it makes — is, essentially, pure nightmare-fuel. The latter of the aforementioned two tension-filled scenes appears in the final act of the film and it involves a dance, a mirroring, and a lighthouse. This scene, at one point, made me terribly claustrophobic. In general, this is one of the more disturbing science-fiction films in recent years."
---
#1 – Get Out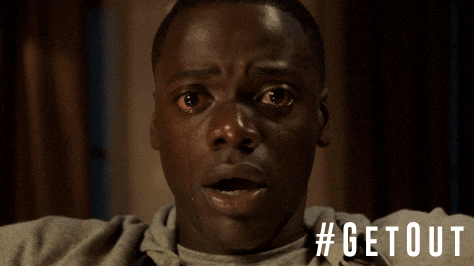 Get Out (2017), dir. Jordan Peele.
From my review:
"It is a smart new horror film made by a filmmaker that confidently moves from comedy to horror with ease — both in his career and in this film — and who with Get Outmanages to touch upon issues of racism and political correctness. Jordan Peele's directorial debut Get Out is a sharp and smart social horror film about racial tension that manages to properly point out the way a person of an underrepresented group may feel like the 'elephant in the room.' Although it is a horror film, Peele manages to add the exact right touch of humor to the film, thus making it one of the more entertaining horror films to watch. Get Out is one of the best directorial debuts I've ever seen."
---
Honorable Mentions: John Krasinski's A Quiet Place, Andy Muschietti's It, and Robert Eggers' The Witch.
---
– Jeffrey Rex Bertelsen.