Does the Academy have a plan B? I'm not sure. After the Kevin Hart fiasco, the Academy of Motion Picture Arts and Sciences now find themselves without the host that they had originally selected. Some are suggesting that they should have no host this year, but I don't like that idea — there has to be a host at the Oscars. So, let's help the Academy out. Here are my top ten Oscar host suggestions. 
---
#10 – Jimmy Kimmel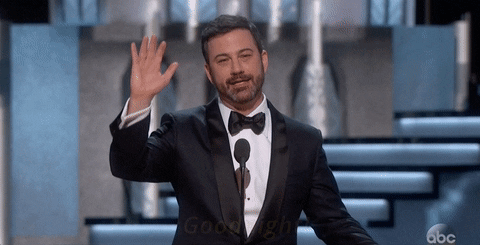 This is the easy, simple, and safe choice. Will it get people to watch the show? Maybe not. But, here's the thing, if the Academy is truly panicking after the whole Kevin Hart-debacle, then Kimmel three times in a row is the easy choice if they want everything to run smoothly. He may not seek out the job again, but I'm sure they can convince him to do it.
---
#9 – Daniel Day-Lewis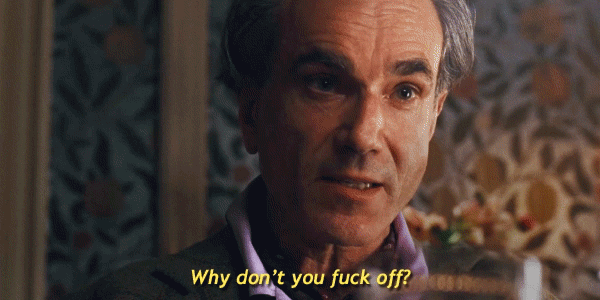 Is this a joke? Okay, maybe just a little bit. But, come on, this is the greatest actor on the planet. He can disappear into all types of roles, so let him go into full method actor mode as President Lincoln hosting an awards show. Sure, it's a joke answer, but I'd watch his show.
---
#8 – Fred Armisen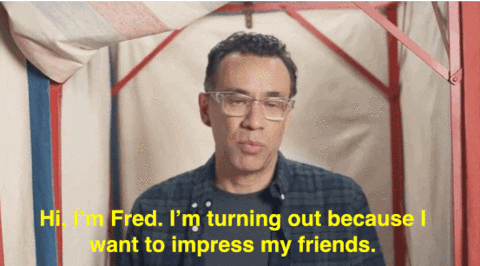 I really like Fred Armisen. I think he is a hilarious comedian. He may not be the big name host the Academy wants to headline the show, but he is a strong comedian who I'm sure would do a good job if asked. I'd be psyched if they picked him, but it probably isn't very likely.
---
#7 – Robert Downey, Jr. and Chris Evans
This is not a joke. At the end of November, Chris Evans responded to a tweet that was asking about who should host the Oscars. Steve Rogers himself suggested his Avengers co-star Robert Downey, Jr.. I love the idea. But it made me think of something. Evans has already teased his exit from the Marvel Cinematic Universe on Twitter, and we know Downey won't be in the MCU forever either.
Not only that, but they are huge stars and the leads in the hugely anticipated Avengers: Endgame that comes out next April. If the Academy is looking for popular hosts, then you don't get much popular than these two. You've got the squeaky clean Evans and the more 'complicated' Downey. It's a good match, but I'm not sure they're up for it. We'll see.
---
#6 – Chris Hemsworth and Tessa Thompson
This just makes so much sense. Individually, they're great and Hemsworth, in particular, is absolutely hilarious. Hemsworth and Thompson were great together in Thor: Ragnarok, and they'll be in Men in Black International together in 2019. I'd love to see them host together.
---
#5 – Patton Oswald Patton Oswalt
'Nuff said.
---
#4 – John Mulaney and Nick Kroll
Okay, maybe it isn't really 'cool' of the Academy to steal the hosts of the Independent Spirit Awards, but comedians Mulaney and Kroll have been hilarious hosts at the award show that takes place the night before the Oscars. Bring them up to the big leagues, Academy!
---
#3 – Dwayne 'The Rock' Johnson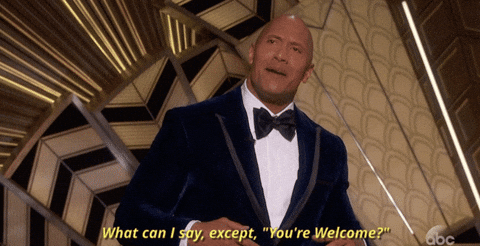 He is one of the greatest entertainers on the planet, he is extremely likable, and he is known around the world. He is a huge star, and audiences would probably love to watch The Rock's Oscars. There's just one problem, Johnson often plays opposite Kevin Hart, and I'm not sure he'd want to take the job Hart just left.
---
#2 – Tina Fey and Amy Poehler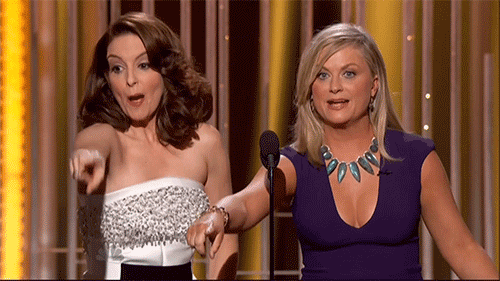 The great friends and first ever female co-anchors of Saturday Night Live's Weekend Update-segment have hosted the Golden Globes multiple times, but maybe it's time that they are approached by the Academy. And by 'approached' I mean maybe it's time the Academy got down on their hands and knees and begged for these two hilarious women to host their show at least this once.
---
#1 – Maya Rudolph and Tiffany Haddish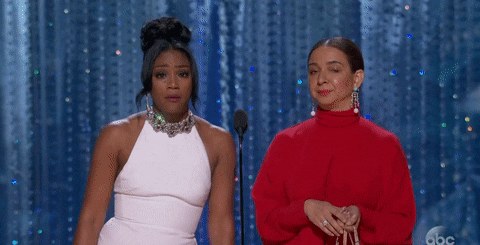 But maybe the right answer can be found at the last ceremony. In March 2018, Haddish and Rudolph got up on stage to present two short film awards and they were hilarious. They torched the Academy, stole the spotlight, and basically gave their own audition to host right then and there. Come on, Academy, the right answer is right in front of you!
---
Who do you think should host the Oscars? Sound off in the comments.
---
– Jeffrey Rex Bertelsen