BLADE RUNNER 2049 is one of my favorite movies of the year thus far. Unfortunately, while most critics love the film, general audiences aren't excited to see it. The film's opening weekend in North America was alarmingly low at just $32m, and, to the best of my knowledge, it isn't doing all that well in the rest of the world either.
But what everyone seems to agree on is the fact that it deserves some awards recognition. Today I want to figure out what it deserves to win, and how likely it is that the film will win golden statues in early 2018.
---
OSCAR CHANCES: Above-The-Line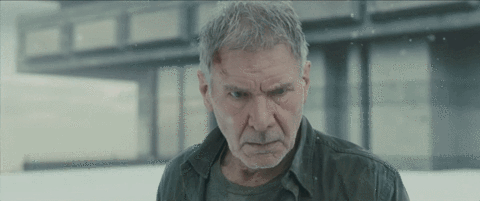 Although BLADE RUNNER 2049 is probably going to end up as one of my favorite films of the year when it is all said and done, I just don't believe it will end up with a Best Picture nomination. Sure, you may say that it could get in if they nominate ten films for the award, but that hasn't happened since the 83rd Academy Awards.
You may remember that I listed this film as being a long shot for the nomination, but, after having now seen the film, I'd probably give it a better chance of getting a Best Picture nomination. However, I still probably wouldn't put it in my predictions if I were to redo them right now.
Denis Villeneuve could be on his way to his second Best Director nomination, though. Last year, the French-Canadian director was nominated for his work on the science-fiction film Arrival, but he failed to get the golden statue. So, Villeneuve has the support within the Academy that could get him the nomination. And, as you'll see soon, this is the one possible above-the-line nomination that I have the most faith in.
There are also a couple of really strong acting performances in the film. Even though Harrison Ford isn't in the film for all that much time, he probably gives the most memorable performance in the film. It's one of the best performances that I've seen Ford deliver.
Although I love Ryan Gosling in La La Land — my favorite movie of 2016 — I think he is just as good in 2049, if not even better. Unfortunately, I have a hard time seeing them both get in — and it would probably have to be a surprisingly weak year for male actors for the Academy to truly pay attention to Gosling and Ford this year.
SHOULD BE NOMINATED FOR:
Best Picture
Best Director — Denis Villeneuve
Best Actor — Ryan Gosling
Best Supporting Actor — Harrison Ford
PREDICTED NOMINATIONS: 
Best Director — Denis Villeneuve
---
OSCAR CHANCES: Below-The-Line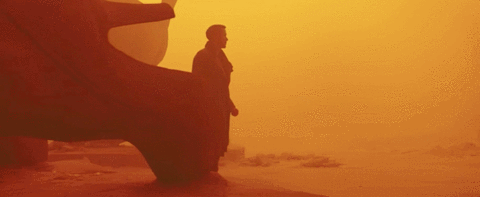 A lot of people are calling BLADE RUNNER 2049 this year's MAD MAX: FURY ROAD. And, well, I guess it is. It is a critically acclaimed science-fiction movie that deserves Oscar recognition. However, unlike Mad Max, Blade Runner 2049 isn't making a lot of money.
Fury Road ended up with ten total nominations and six Oscar wins — and all of its wins (Editing; Production Design; Costume Design; Make-Up and Hairstyling; Sound Mixing; and Sound Editing) were in below-the-line categories.
Deakins is obviously the one guy every cinephile wants to see win the award, and I'm absolutely certain that they will nominate him for the award — no ifs, ands, or buts here. But while I do think it is a masterpiece, I think it'll have a tough time outside of the technical categories.
SHOULD BE NOMINATED FOR:
Best Cinematography — Roger Deakins
Best Film Editing — Joe Walker
Best Production Design — Dennis Gassner
Best Original Score — Hans Zimmer & Benjamin Wallfisch
Best Costume Design — Renée April
Best Sound Editing
Best Sound Mixing
Best Visual Effects
PREDICTED NOMINATIONS: 
Best Cinematography — Roger Deakins
Best Production Design — Dennis Gassner
Best Sound Editing
Best Sound Mixing
Best Visual Effects
---
BUT CAN IT WIN?
Honestly, I only think the film will end up with one win: Best Cinematography for Roger Deakins. Ultimately — if 2049 is actually nominated for all of the technical categories — the film's biggest competitor will probably be Christopher Nolan's Dunkirk, which I also really loved.
The original Blade Runner was only nominated for the Visual Effects award and for its Art Direction. So, even though cinematographer Jordan Cronenweth was recognized elsewhere, the Academy didn't properly appreciate his work.
While I, ultimately, am predicting Blade Runner 2049 to be nominated for six Academy Awards, I think even that will be tough — especially if the Oscar race becomes even more crowded than it already is. Perhaps it can get a final push from critics via numerous top ten list spots, but if that doesn't happen, then Blade Runner 2049's Oscar chances may be lost, like tears in rain. Perhaps both films in the franchise are destined to be cult classics only.
---
LAST WEEK: Early Best Actress Predictions – Special Features #5
NEXT WEEK: 2018 Movie Preview – Special Features #7
---
– Jeffrey Rex Bertelsen