NORTH AMERICAN OPENING WEEKEND PREDICTIONS:
Blair Witch – Lionsgate – September 16th, 2016 – $15-25 million
The Magnificent Seven – Sony/Columbia – September 23rd, 2016 – $40-50 million
Storks – Warner Bros. – September 23rd, 2016 – $15-25 million
Deepwater Horizon – Lionsgate/Summit – September 30th, 2016 – $25-30 million
Miss Peregrine's Home for Peculiar Children – Fox – September 30th, 2016 – $20-30 million
Was Suicide Squad's first month successful?: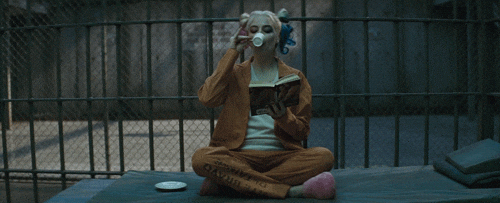 I'd say so, yeah. At the time of writing (September 5th), it has made $675 million in its first month. Domestically it's about $33 million behind Guardians of the Galaxy. And it would be foolish to expect a better domestic total than a number right around Guardians of the Galaxy. I don't believe it has or will open in China, so $675 million is a spectacular number for this Warner Bros. project.
So yeah, it's already made more than Man of Steel did. So I don't get the argument that Suicide Squad has been a failure, even if critics dislike it. Suicide Squad sure was critic proof. Good for Warner Bros.!
Suicide Squad – Warner Bros. – August 5th, 2016 –

$133,682,248

Pete's Dragon – Buena Vista – August 12th, 2016 –

$21,514,095

Sausage Party – Sony/Columbia – August 12th, 2016 –

$34,263,534

Ben-Hur – Paramount – August 19th, 2016 –

$11,203,815
Green means that it made more money than I predicted. Red means that it made less. Blue means that I got the prediction right.
Suicide Squad made a little bit more than I had expected, so congratulations to Warner Bros. on a great opening weekend. Sausage Party did remarkably well, and I hope it does great at the end of its run. I still haven't gotten a chance to see it, but I think it's good to have these adult animated films.
Ben-Hur bombed, which everyone saw coming. Who really wanted that film? Pete's Dragon is The BFG all over again. People aren't going to see these Disney films for some odd reason. Maybe both of those films should've opened closer to Christmas or Thanksgiving.
Batman v Superman: Dawn of Justice – $872,662,631
Captain America: Civil War – $1,152,607,347
Deadpool – $782,612,155
Ghostbusters – $219,263,575
Independence Day: Resurgence – $383,193,630
Sausage Party – $103,645,124
Suicide Squad – $675,717,209
Star Trek Beyond – $285,548,322
Warcraft – $433,537,548
X-Men: Apocalypse – $542,861,690
The numbers above are based on Box Office Mojo, September 5th 2016.
As Suicide Squad is a superhero film, it has automatically been added to the list. I'm gonna add Sausage Party to the list too, as I am interested in seeing if an adult animated film will make enough money to warrant a sequel.
– Jeffrey Rex