Goodbye, New 52! This month it's all about Rebirth! They premiered a new DC Entertainment logo, and the Rebirth one-shot was released. I don't love their new logo, but the one-shot was pretty great!

---
And now for the worst exclamation in the English language: meh. Don't get me wrong, the new logo is fine. It's definitely one of the best DC Comics logos ever. But I was a big fan of the last logo. I'm sure I'll get used to it, but, once again, the DC Comics logo looks just like a logo for a shoe manufacturer. Maybe it's just me.
---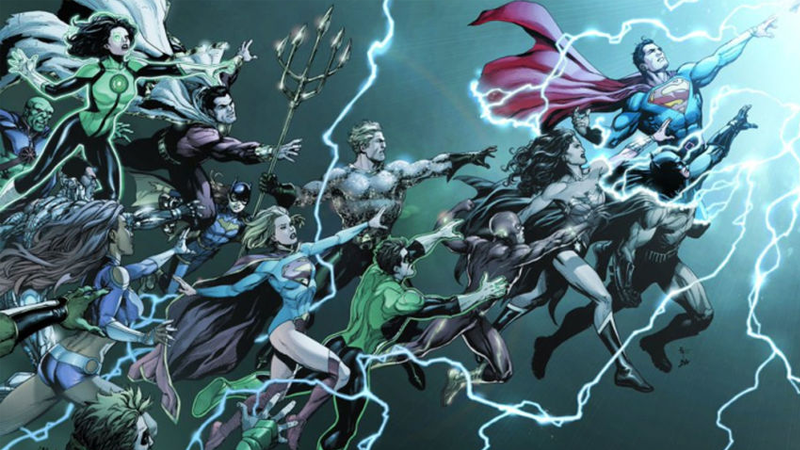 Let's talk about Rebirth! No spoilers here, don't worry. Now, I read comics, I like DC Comics a lot, but I definitely don't know as much about the DC Comics history as I do about Marvel Comics. I don't mind admitting that. Still, I had a lot of fun with the DC Universe Rebirth one-shot. There's a great twist that I never saw coming, and a great moment with the Flash. I'm super excited for the rest of Rebirth. I don't know if I'll be following the new Batman comic, but I really want to follow the Flash comic closely, and probably also Rucka's Wonder Woman Rebirth at some point.
As you may have noticed, this month's post wasn't the longest I've ever done for a DC Saturday. However, here at the end I'll give you a tease of what is to come. At the end of the month, Jared Leto – the new Joker – is being highlighted for Favorite Thespians!
Detective Comics Saturday will return on the first Saturday of July.
– I'm Jeffrey Rex