Happy new year! Today is the very first day of 2020, so it makes perfect sense to take a look back and begin to celebrate the best of the year to which we are saying goodbye. In the first part of the I'm Jeffrey Rex Awards for 2019, I will reveal my personal winners in my video game, song, superhero, and television categories. To see a complete list of the nominees, click here. Please do remember that my film nominations and winners will be announced in about a month.
---
Song of the Year
"Bad Guy," — Performed by Billie Eilish (From the studio album "When We All Fall Asleep, Where Do We Go?").
Though I will admit that it was played on the radio so much that it may have worn out its welcome slightly, I think that "Bad Guy," is easily the song of the year. I think that Eilish's When We All Fall Asleep, Where Do We Go? is a phenomenal studio album, and this hit single is definitely the most memorable song from the album, even though it may not be the song that I've listened to the most. The beat is stimulating, the music video is fun, and the song is already well on its way to being truly iconic.
---
Best Performance by a Voice Actor in a Gaming Experience Cameron Monaghan — Star Wars: Jedi – Fallen Order.
I flipped a coin. I'm joking, of course, but what I want to point out is that because I ended up never playing Death Stranding, I didn't really end up with a clear and obvious frontrunner here. In the end, I ended up nominating only voice actors from the same game. So, why did I go with Cameron Monaghan? Though I think all three nominees were excellent, I was really impressed by how much I enjoyed being his character. Monaghan's performance captured something that really worked for me. I don't think the story would've worked without a strong voice performance at the center of it. Monaghan succeeded and so did the game.
---
Game of the Year
Star Wars: Jedi – Fallen Order — Respawn Entertainment.
To be perfectly honest with you, I thought 2019 was a pretty weak year for games. Not a lot of games were truly exceptional this year. For the longest time, I considered just dropping the game awards altogether this year. But then Fallen Order came out. It may be rough around the edges. It may not be as polished as you'd like. But I think it might be the best Star Wars game ever made. The story is exceptional and shocking, the characters are memorable, and I want a sequel as soon as possible.
---
Best Performance by an Actor in a Superhero Film or Television Show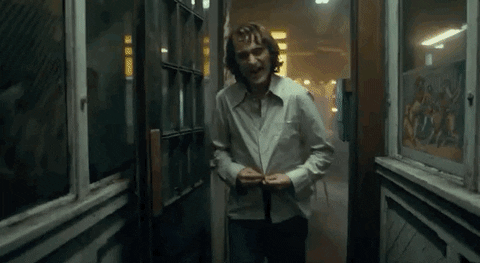 From my review of Joker:
"Joaquin Phoenix dances in Joker. He moves mesmerizingly on the screen like a ballet dancer growing in confidence. His movements are compelling and his performance is addictive. It is a physical, sad, and frightening performance, with which Phoenix makes the Joker scary again. Though his character is not entirely dissimilar from his character in You Were Never Really Here, and even though he has lost a lot of weight for a performance before, Joaquin Phoenix's performance as the Joker is unforgettable, and I do think it actually elevates this film."
---
Best Performance by an Actress in a Superhero Film or Television Show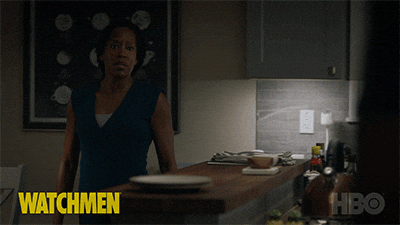 Regina King — Watchmen: Season One.
Damon Lindelof's sequel to Watchmen is one of the greatest surprises of 2019. Though we already knew that Regina King was an amazing actress, I was impressed by how well she carried this show. As Lindelof basically made her the center of the sequel's universe, there was a lot of pressure on King's shoulders. Thankfully, Regina King was the right woman for the job.
---
Superhero Film of the Year Avengers: Endgame — dirs. Anthony & Joe Russo — Disney / Marvel Studios.
From my review of Avengers: Endgame:
"At the end of Infinity War, Thanos stared down at an injured Tony Stark and said: "I hope they remember you." At the end of Avengers: Endgame, the twenty-second film in the connected universe of Marvel-Disney films, I could safely say that we'll never be able to forget about the cinematic achievement Kevin Feige's Marvel Cinematic Universe has turned into, and this — Endgame, a culmination of and conclusion to the Infinity Saga — is a well-earned victory lap that will undoubtedly do little to make non-believers into true fans, but which will be more than enough for the true believers, as late-creator Stan Lee dubbed the Marvel fans, to fall head over heels in love with."
---
Best Supporting Performance by an Actor in a Television Show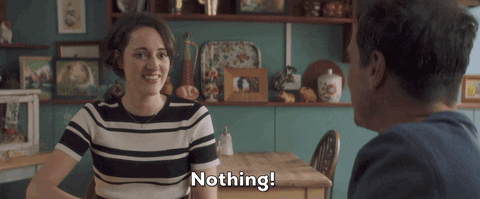 Andrew Scott — Fleabag: Series Two.
From my review of Fleabag:
"But, more than anything else, the greatest success this season is the connection between the eponymous character and the Hot Priest. In the first season, she dated these oddball characters, but the Hot Priest is, in spite of his vague name, the most fully-formed character not in Fleabag's family. Andrew Scott's character is devilishly good-looking and alluringly and refreshingly nonclerical. Waller-Bridge and Scott are fantastic together, and the series does a fantastic job at making their connection feel special with how the show breaks the fourth wall this season."
---
Best New TV-Show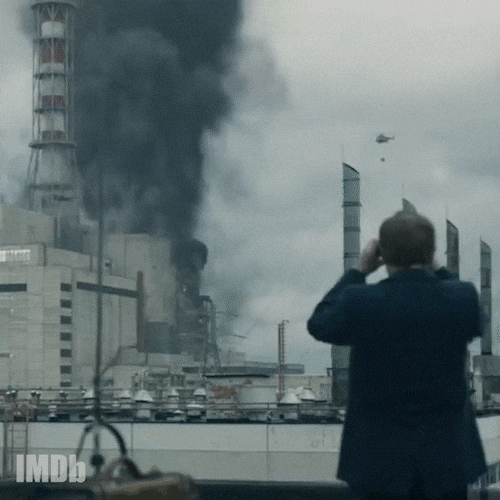 Chernobyl — Limited Series — HBO.
From my review of Chernobyl:
"Chernobyl is jaw-droppingly frightening. I think it is, in moments, scarier than any horror film released in years. They achieve this level of terror in a 'true story' series by way of tension built by blood-chilling sound design (i.e. using the sound of the dosimeter as the voice of an intangible and invisible silent killer — radiation) and panic-inducing and horrifying make-up that make the hospital scenes with the victims of Chernobyl feel bleak and full of sorrow. No show has ever made me feel as unwell and infuriated as Chernobyl did."
---
Best Performance by an Actor in a Television Show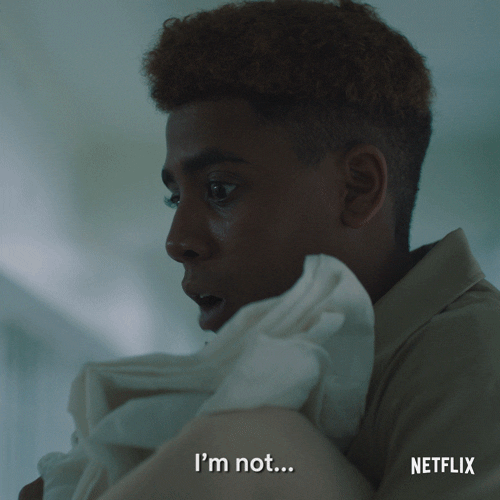 Jharrel Jerome — When They See Us.
From my review of When They See Us:
"DuVernay dedicates almost the entirety of a feature-length final episode to Korey Wise, whose imprisonment is incredibly sad and infuriating. Korey Wise is played beautifully by Jharrel Jerome, who is, thus, the only actor to play both the young and adult version of the character. I first noticed Jerome in Barry Jenkins' outstanding Moonlight, and Jerome is amazing in his When They See Us-role that allows for what is likely to be his breakthrough performance."
---
Best Performance by an Actress in a Television Show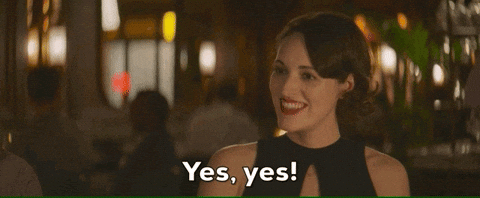 Phoebe Waller-Bridge — Fleabag: Series Two.
I'm so glad I watched Fleabag this year. I'm so impressed by Waller-Bridge as a multi-talented artist. As a writer she is brilliant, and I think she is just as good of an actor, potentially. I think that the second season challenges her in a way that the first season did not as much. Waller-Bridge is pitch-perfect from start to finish.
---
Best Performance by a Cast in a Television Show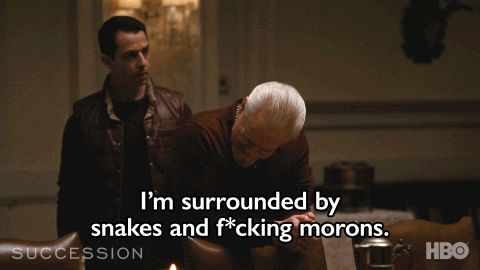 Succession — Season Two — HBO.
From my review of Succession: Season Two:
"The cast is incredibly skilled at selling moments when their characters break in any way, shape, or form, so much so that whenever the siblings acknowledge how much they are hurting, or whenever they are caught off guard, the scene hits you like a ton of bricks. For instance, I was incredibly moved by a scene in the season finale when Roman showed just how concerned he was for Kendall. There is a vulnerability to many of these characters that is relatable and quite moving."
---
Television Episode of the Year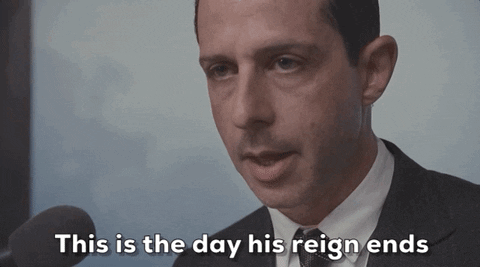 "This is Not for Tears," — Succession: Season Two.
The season finale of Succession was a true rollercoaster ride, for me. Though it is well-written and well-acted throughout the episode, I was worried when I was watching it on my first viewing. It felt like they didn't have time to do all of the things that I expected the season finale to do. But the way that Jesse Armstrong took me by surprise moved me to tears. In the last scenes of the episodes, I went from being incredibly sad and frustrated for one character to fist-bumping in his honor as he, finally, showed his hand. This episode contains some of the very best moments of the entire series, like the scenes in which Tom Wambsgans, finally, starts to defend himself. But the very best scenes of the episode — like the very best scenes in the entire show — are shared between Brian Cox's Logan and Jeremy Strong's Kendall. It is the best episode of the show, and the best episode of the year.
---
Television Show of the Year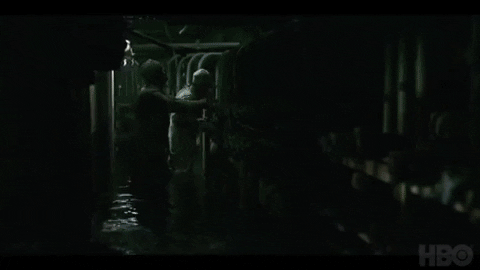 Chernobyl — Limited Series — HBO.
From my review of Chernobyl:
"Craig Mazin's Chernobyl is a haunting history lesson. It is a harrowing true story about an event shrouded in controversy and once in secrecy. The meticulous series is concerned with the question that opens the show: "What is the cost of lies?" and the show goes on to tell an arresting, tough — at times, infuriating — and incredibly timely story about governmental distrust and the dangers of governmental spin and concealment. HBO's Chernobyl is one of the best series of 2019."
---
Unforgettable Television Quote of the Year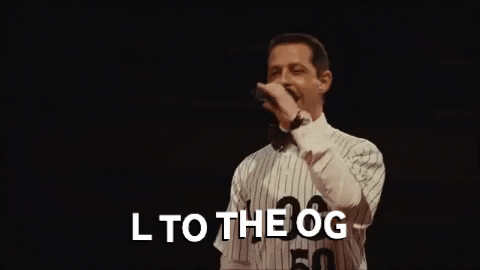 "L to the OG. Dude be the OG. AN, he playin'," — Succession: Dundee.
Sometimes I praise a particularly funny quote, other times I highlight a particularly memorable dramatic quote, but this year I want to remind you all of how hilarious it was to see and hear Jeremy Strong rap in his dad's honor. The scene is spectacular, and the song's chorus is unforgettable.
---
Television Legend Award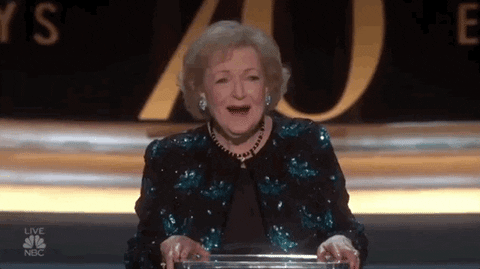 Betty White — Actress, Author, Comedian, Producer.
If Betty White isn't a television legend, then no one can possibly be one. She has ruled television from Life with Elizabeth in the 1950s and The Mary Tyler Moore Show in the 1970s, through The Golden Girls in the 1980s and 1990s, to all of the appearances she has made in other popular shows these last two decades. Even the generations who have only seen her in guest appearances love her. She is a bonafide star. She is an entertainment Hall of Famer. She is a television legend.
---
My annual Top Ten TV-Shows of the Year-list will be revealed on January 4th, 2020.
---
The nominations for the remaining Film Awards will be revealed: January 31st, 2020.
---
– Jeffrey Rex Bertelsen.