Though the Academy Awards is, without a shadow of a doubt, the most prestigious award show for film, the British equivalent means a lot to me as well. Today the nominations for the upcoming ceremony were announced. Here are my thoughts.
It feels like I tweet or blog about this every year. There is a reason why I love the BAFTAs. The BAFTAs tend to change things up. While they absolutely miss some important nominations every year (just like the Oscars), the British show has a tendency to function as a solid second opinion. When the Oscars zig, the BAFTAs sometimes zag.
When AMPAS' Best Picture award went to The Shape of Water, Moonlight, and Spotlight, the BAFTAs went with Three Billboards Outside Ebbing, Missouri, La La Land, and The Revenant. I like that these shows sometimes spread the wealth. And, as I expected, the BAFTAs did nominate some performances or films that are unlikely to feature on the Oscars nomination list.
---
The Good
---
Whenever your favorite films of the year are ignored at multiple precursors for the Oscars, you get a big smile on your face when one ceremony finally notices your favorites. To see First Man get more than a handful of nominations and You Were Never Really Here get a Best British Film-nomination really warmed my heart. More on those films later.
One thing I just love to see is when British or Ameican award shows decide to nominate films not in the English language in more than just the foreign film-category. This year, the British Academy loved both Roma and Cold War so much that they both got director and screenplay nominations.
Finally, it did make me happy to see The Ballad of Buster Scruggs (Zophres in Costume Design) and Widows (Viola Davis in Best Actress) get recognized by the BAFTAs. Though I do wish they had gotten more than one nomination each.
---
The Bad
---
Others will write long articles about how the BAFTAs ignored Regina King, but I cannot do that as I haven't yet seen the film she appears in. Some will go on long rants about how Toni Collette should've been nominated. While I don't disagree with that, that missing nomination isn't what bothered me about the nominations-list.
Though it did get a nomination for visual effects, I was stunned by the lack of love for Black Panther. I think it should've appeared in the Best Adapted Screenplay-category and the Best Supporting Actor-category, but the British Academy decided against it.
I still don't quite understand the love for Bohemian Rhapsody. Rami Malek is extraordinary, but that's it. Any other nomination is too much, in my opinion. This has been a great year for film, but you wouldn't think so with these nominations for BoRhap.
I'm also not on-board with the Best Actor-category. I don't know how you don't have room for at least one of Joaquin Phoenix, Ethan Hawke, or Ryan Gosling — three of the best performances of 2018, if not the three best.
Lastly, I think it is a real shame that the British Academy didn't find room for Lynne Ramsay in the Best Director-category. She directed one of the most memorable films of the year — one of my personal favorites of 2018 — You Were Never Really Here.
---
The Weird
---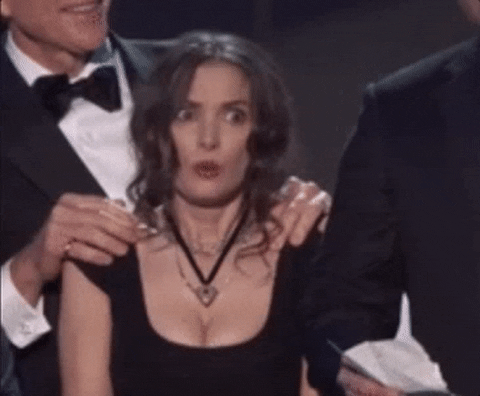 Just the other day, the Golden Globes gave a golden statuette to composer Justin Hurwitz, who made the score for First Man. And yet, today the British Academy didn't even nominate Hurwitz for the score that brought me to tears. His score is wonderful, and I think it is easily the best film music I've heard in 2018. Though First Man received 7 nominations, it did not get the nomination everyone expected it to.
Now, I'm not saying it's definitely happening, but this incredible total number of nominations did give me a little bit of hope that perhaps the Oscars will find room for it in Best Picture. Some new hope for a reviewer who thinks it deserves so much more credit than it has gotten.
---
– Jeffrey Rex Bertelsen.