It's that time of the year again. We are still in awards season, Golden Globe hopefuls are getting their acceptance speeches ready, and we are getting closer and closer to the new year. We are getting closer to the end of December. So, I thought, this is probably a good time to look at what films we'll fall in love with in 2019. In this, the first of two articles about 2019 films, I present you with select franchise or blockbuster films that I have on my watchlist for the upcoming year.
---
Superhero Films
---
2018 might've been the best year for superhero films of all-time. That's not hyperbole — look at the release list. Avengers: Infinity War, Black Panther, Ant-Man and the Wasp, Aquaman, and Spider-Man: Into the Spider-Verse. That's a lot, and I think they were all, at the very least, entertaining and enjoyable. Personally, I think Into the Spider-Verse, Infinity War, and Black Panther will become three of the most celebrated films in the subgenre this decade.
But enough about this year. 2019 also has a lot in store for superhero fans. We'll get our first look at what superhero films of the new year have to offer with M. Night Shyamalan's Glass which comes out this upcoming January. In case you slept through Shyamalan's last two films set in this universe, then — heads up — let me tell you, you've got a lot to see. Go watch Unbreakable and then watch Split. In that order. Then you may be surprised by the ending of the latter film. It's fun.
I'm really looking forward to Glass, but, sure, it doesn't have a rabid fanbase behind it screaming for all of us to love every film that ever featured Thor or Batman or whatever. So, what do Marvel and DC have in store for us? Well, you're in luck. Because even though the sequel to Wonder Woman won't be released in 2019, you've got some interesting films to look forward to.
Let's start with the comic book company whose fanbase is still yelling about a 'Snyder Cut' (don't ask) — DC Comics. Let's start with what looks to be the funniest superhero film of 2019 — Shazam! That's right, it's got an exclamation mark — I'm pretty sure you need to yell the title. At least that's what I'm gonna do when I watch Zachary Levi play a superhero on the big screen.
Shazam! comes from director David F. Sandberg, the Swedish director who has made such films as Lights Out and Annabelle: Creation. I really enjoyed his last two films, and I'm excited to see him get a chance to shine brightly with a true superhero blockbuster.
The other major DC Comics 2019 film is the appropriately named Joker. From the director of The Hangover comes what is supposedly a DC Comics twist on Scorsese's underrated classic The King of Comedy. Joaquin Phoenix is playing the titular Crown Prince of Crime, and, here's the kicker, Robert De Niro is even in it. Is it going to be good? Who knows, but it sounds a lot more interesting than another Batman origin story.
Which brings us to Marvel. Now, not so fast, let's save the best for last. Next year we are supposedly getting two leftover 20th Century Fox non-Marvel Cinematic Universe films that likely won't conjure up much excitement from fanboys and fangirls. Will I think of Dark Phoenix and The New Mutants years from now? Maybe not, but I'm interested in seeing if the superhero movie leftovers are any good. We'll see.
And that's it, people. Enough with the foreplay. Let's talk about the Marvel Cinematic Universe. Before we get to the highly anticipated Infinity War sequel, we are getting a new origin story. Captain Marvel is the first female-led Marvel solo film. It's a prequel to the MCU, so don't expect a lot of MCU-era scenes other than maybe a post-credits scene set during Infinity War.
She is a character who is going to make a huge impact in the next film I'll mention — Avengers: Endgame. Will the dusted individuals make a return? Probably. Will we lose characters for good? I think so. Is this going to make $2 billion dollars? I'm going to go with a 'yes' for that question. Will Spider-Man make his return? Well, sorry to spoil it for you but, obviously.
Sony wouldn't let Disney kill their star for good. We almost got a trailer for Spider-Man: Far From Home a week or two ago, and we will probably get one sooner rather than later. What do we know? Well, there's a school trip. Jake Gyllenhaal is playing Mysterio. Tom Holland is going to do lots of backflips. It'll be fun.
---
Family Blockbusters
---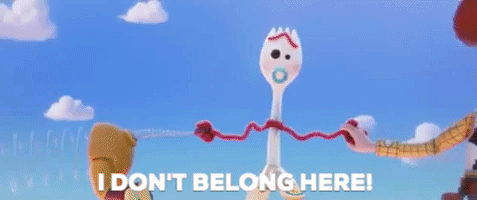 Now, in both this section and the next, I won't talk about everything. There are so many movies nowadays, and I am limiting myself to a select number of films in each category so as to not end up with an unwieldy article.
Are you excited to see a lot of animated movie sequels?! Oh. You're not? You want original animated films? Well, I can't exactly promise you that for 2019. Instead, you have the not-so-long-awaited The Secret Life of Pets 2 and The Angry Birds Movie 2. I never saw the first The Secret Life of Pets, so excuse me if that's a great film I missed. But I'm not sure anyone needed another Angry Birds movie, even though I didn't hate the first one.
But don't worry, we do have three long-awaited animated sequels to look forward to. Although I haven't been impressed by the trailers for the film, I am interested in The Lego Movie 2: The Second Part. On the other hand, though we haven't seen trailers for it, I have no interest in Frozen 2. It just isn't the film series for me.
Toy Story, on the other hand, is a film series that I've grown up with, and the masterpiece that was Toy Story 3 broke my heart. In 2019, we are getting Toy Story 4 in theaters. But, here's the thing, we don't need really need it. Is this their attempt to hold onto a younger generation? Because I'm not sure this film can really be about Andy unless it ends with us finding out Andy has gotten old. Something like that. We'll see.
But what about video game movies? At some point, they must become great, right? Well, we'll see. Other than the aforementioned Angry Birds-sequel, there are two video game films I want to highlight. First, SEGA's favorite blue hedgehog is getting ready to run onto the big screen in Jeff Fowler's Sonic the Hedgehog.
I'm not confident that film will be successful. However, the same cannot be said about Detective Pikachu. Are you ready to stand in line with your kid, your little sister, brother, nephew, or niece this May? Are you ready to hear "pika-pika" on your way into and out of the theater more times than Deadpool has ever addressed the audience on the big screen? Well, you are in luck, because Ryan Reynolds is playing the iconic electronic mouse Pikachu in a live-action adaptation of the video game Detective Pikachu. That's right. Deadpool is Pikachu.
But what about Disney? They always find some 'oldish' animated films to remake as live-action, or something similar, on the big screen. Next year, you can look forward to Tim Burton's Dumbo, Guy Ritchie's Aladdin, and, the big one, Jon Favreau's The Lion King. That last one is the big showstopper. Favreau did the amazing Disney remake of The Jungle Book, and, for The Lion King, he has teamed up with stars such as Beyonce and Donald Glover to breathe new life into the animated classic.
---
Sequels, Remakes, or Franchise Films
---
I want to start with a sequel that I wouldn't have cared about if I hadn't watched the original on a whim just a couple of months ago. Happy Death Day 2U is a brilliant sequel title to an unbelievably entertaining time-loop horror film. Is the premise for the sequel inventive enough for it to work? Well, who knows. But I'm giving it a chance based entirely on how much I enjoyed the first film. I want to talk about two other horror films in this section.
The first of the two is tentatively titled Annabelle 3. Though I disliked the first Annabelle solo film and only liked Annabelle: Creation, this is a movie I am super excited for. The doll-centered series will, in the third film, revolve around the Warren family. Wilson and Farmiga will make an appearance, and the protagonist in the film is supposedly their characters' daughter.
Night at the museum in the Conjuring universe sounds like a fun idea. But the most anticipated horror sequel of 2019 has to be IT: Chapter Two. This film is going to be huge, and for good reason. The scary clown is back to terrify the now adult Losers Club.
Other notable franchise sequels, prequels, or remakes include:
Angel Has Fallen, dir. Ric Roman Waugh, August 2019.
Charlie's Angels, dir. Elizabeth Banks, November 2019.
Child's Play, dir. Lars Klevberg, June 2019.
Godzilla: King of the Monsters, dir. Michael Dougherty, May 2019.
Grudge, dir. Nicolas Pesce, June 2019.
Hellboy, dir. Neil Marshall, April 2019.
Hobbs & Shaw, dir. David Leitch, August 2019.
John Wick 3: Parabellum, dir. Chad Stahelski, May 2019.
Untitled Jumanji: Welcome to the Jungle Sequel, dir. Jake Kasdan, December 2019.
Kingsman: The Great Game, November 2019.
Men in Black International, dir. F. Gary Gray, June 2019.
Pet Sematary, dir. Kevin Kölsch & Dennis Widmyer, April 2019.
Terminator 6, dir. Tim Miller, November 2019.
But, hey, didn't I forget about one last thing? You betcha!
---
One More Thing…
---
Get that negativity away from my website. I don't want to hear your conspiracy theories or wild accusations. I am, along with many other Star Wars fans, looking forward to the conclusion to Star Wars' sequel trilogy. I loved both The Force Awakens and The Last Jedi, and I am excited to see what J. J. Abrams has in store for us with Episode IX.
---
Part two, which is about original films and films with Oscar potential, will be released sometime next week.
---
– Jeffrey Rex Bertelsen.