When Marvel Studios gave us the excellent superhero team-up film The Avengers, the studio had already given us five different films that effectively introduced us to both the major and minor characters in the ginormous team-up film.
Warner Bros. followed a different formula. Before giving us the forthcoming Justice League team-up film, Warner Bros. rushed to introduce us to the team with these quick scenes in Batman v Superman: Dawn of Justice. So, is Justice League going to be a good movie or not? Let's look at the evidence.
---
TRACK RECORD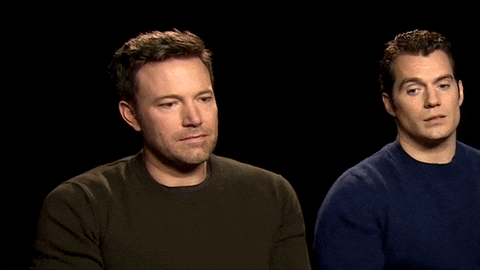 DC Films Cinematic Universe — Rotten Tomatoes — Metacritic:
Man of Steel, directed by Zack Snyder (2013) —

55%

—

55

Batman v Superman: Dawn of Justice, directed by Zack Snyder (2016) —

27%

—

44

Suicide Squad, directed by David Ayer (2016) —

26%

—

40

Wonder Woman, directed by Patty Jenkins (2017) —

92%

—

76
DC and Warner Bros. have been accused of rushing their cinematic universe. It is a criticism I agree with. They should've made more solo films, instead of Dawn of Justice — which is, essentially, a Justice League prequel. Wonder Woman was a huge step in the right direction, but now DC needs to keep going in that direction. With Justice League, DC and Warner Bros. have to prove that we should be excited for the entire cinematic universe.
---
DRAMA BEHIND THE SCENES
Zack Snyder — the filmmaker who is, essentially, the godfather of the DC cinematic universe — is the director of Justice League, but he, unfortunately, had to leave the project during post-production after the death of his daughter. On paper, DC and Warner Bros. probably made a smart decision by getting ahold of Joss Whedon to oversee post-production and what-has-been-rumored-to-be massive reshoots.
Whedon is the director of two superhero team-up films that Warner Bros. would want to, if not ape, then, at the very least, replicate their successes. Whedon's Avengers films were revolutionary superhero films, but they were nothing like the vision laid forth by Snyder in Man of Steel and Batman v Superman: Dawn of Justice.
Perhaps this melting of visions and directorial styles will work wonders for Warner Bros. But there certainly is a chance that the reshoots were so extensive that the film was almost made by two different directors. Is this Snyder's film, Whedon's, or perhaps a monstrous combination? Only time will tell.
In the midst of all that directorial drama, the status of two prominent actors in the DC cinematic universe were thrown into question. Ben Affleck keeps on being asked if he'll stay on as Batman, or if he'll leave the cinematic universe. And his answers aren't always convincing.
Meanwhile, Henry Cavill is the center of what-I-like-to-refer-to as mustache-gate. Seeing as another Cavill film — Mission: Impossible 6 — was shooting while Justice League was undergoing reshoots, Cavill would have to shoot his reshot scenes as Superman while he had a mustache. It's pretty funny actually.
---
MARKETING & EMBARGO
As I think I've mentioned time and time again online, I haven't really 'fallen for' any of the trailers, which isn't to say that none of the trailers have been good — they just haven't made me as excited for the movie as I'd like to be. I, personally, think some of the seemingly unfinished CGI is troubling.
The one scene that really got me invested in what's going to happen in this movie was a scene shown in one of the last full trailers. In the scene, you see Lois Lane (played by Amy Adams) staring out at someone in the cornfield. Who is that someone? Clark Kent (played by Henry Cavill). Kal-El. Superman, himself. It is revealed to be just a dream, but, of course, we all know Superman will be back — it is the worst kept secret in Hollywood. In fact, it isn't a secret, you could say they technically revealed it to us at the end of Batman v Superman: Dawn of Justice. Now, I haven't seen Justice League, but I don't see how they could make his return a genuine surprise.
Finally, everyone started to worry about this movie when it was revealed that Warner Bros. planned to lift the review embargo one day before the film's official release. That is almost always a bad sign. But in this case it may just have been a precaution. Because the social media embargo was lifted on Friday, and what did the selection of critics who have already seen it think? Well.
---
EARLY REACTIONS
As it turns out, despite all the behind-the-scenes drama Warner Bros. might have something quite good on their hands. In this section of the article, I won't list each and every social media reaction (there are other articles online for that). Instead, I'll show and discuss three reactions that are somewhat dissimilar.
"I am genuinely happy to report JUSTICE LEAGUE is a lot of fun. It's not perfect and has its problems, but does the job of making you care about these characters as a team by its end. It's also VERY funny, in lots of unexpected ways." — Terri Schwartz, IGN.
This is probably the best representation of the average social media reaction. It is a fun movie to watch, but it definitely has issues.
"JUSTICE LEAGUE! It's okay. Narratively it's a mess, the stakes don't work & the villain isn't great. HOWEVER, the heroes ARE great, it's funny, & there's some surprisingly effective character work. I didn't love it, but there are enough good pieces to excite me for the future." — Germain Lussier, Gizmodo & io9.
Now, this is much more mixed. He's still pretty happy with the film, even if he didn't love it. Look, it made him excited for the future of the cinematic universe.
"Nothing could save JUSTICE LEAGUE from its loud, ugly, tacky self. Not Wonder Woman, not wide-eyed Ezra Miller, not Joss Whedon's quippy teardown & rebuild. And Henry Cavill's mustache is an actual issue; they gave him Uncanny Valley Face. Oof, guys. It's a rough ride" — Josh L. Dickey, Mashable.
And then there's Dickey's reaction — easily the harshest and most negative reaction online. This is definitely the worst case scenario.
However, the vast majority of critics who have already seen the film – most of which seem to be fairly big fans of the genre – responded favorably to the film. Although it is supposedly uneven and messy, they say it is fun to watch. Imagine that — 'fun.' That's an adjective devoted and stuck-in-their-ways DC fanboys have used pejoratively to describe Marvel films.
I won't get to see the film until next week, but these reactions have made more excited for the film. Hopefully, Justice League will be a step in the right direction for DC Films. Also, if Dick Grayson shows up or is mentioned in the film, I'll scream of joy. I'll be so happy.
---
LAST WEEK: Wonder Woman at the Oscars – Special Features #9
NEXT WEEK: TBD
---
– Jeffrey Rex Bertelsen