Indiana Jones. I always knew someday he'd return to the big screen. I never doubted that. Something made it inevitable. In March 2016, The Walt Disney Company announced that Steven Spielberg was going to direct an untitled fifth Indiana Jones film starring Harrison Ford.
The new film is going to be released in the summer of 2020, and it will therefore be released twelve years after Indiana Jones and the Kingdom of the Crystall Skull opened in theaters. Today, I want to talk about the future of yet another beloved franchise that Harrison Ford is returning to.
---
WHAT IS HAPPENING?
So, what do we know so far? Well, really not all that much. Steven Spielberg is directing it, Kathleen Kennedy and Frank Marshall will produce, and Harrison Ford will star as everyone's famous archaeologist/adventurer. Access Hollywood reporter Scott Mantz – also known as the biggest La La Land fan in the entire world – last year tweeted that legendary composer John Williams would return to compose the music for the fifth film in the film series. Many happy returns, so to speak.
However, we, supposedly, won't be seeing Shia LaBeouf in the fifth film. LaBeouf played Indiana Jones' son in Kingdom of the Crystal Skull, but that may be the last we see of him. LaBeouf was very critical of the Jones-film that he appeared in, so it isn't all that surprising.
---
SHORT ROUND
At some point, Harrison Ford probably won't be the face of the franchise, which is a sad thought for sure. But for the future of the franchise, there are two directions to go in. They could either recast the character and reboot the universe, or they could just make a spin-off. If they are going to make a spin-off, then I'd really like to see one specific character make his return to bring the franchise in another direction.
I know that not everyone loves Short Round, but, even though he's not my favorite side kick in the movies, I always really liked him. Imagine how great it would be if Short Round became the star of a series of films either set after Indiana Jones 5 or a decade after Temple of Doom. You could go with someone like Harry Shum, Jr., Osric Chau, or maybe John Cho or Steven Yeun (even though I realize they are both South Korean-Americans and not Chinese). I don't know enough about Chinese cinema, so if you've got a great idea for this one, then please leave it in the comments.
---
RECAST INDIANA JONES
Disney CEO Bob Iger recently said that they'd probably eventually reboot the series, or something like that. So, over the last few days, I've thought about what youngish actors could become the new face of the franchise, once Ford is no longer wearing the fedora. I've decided not to include more established stars like Chris Pratt, Chris Pine, and Bradley Cooper, even though they'd probably be great. Here are my top five suggestions:
#5 — Richard Madden (b. 1986)
That's right. Prince Charming from Kenneth Branagh's Cinderella, also known as Robb Stark, the former King in the North in HBO's Game of Thrones. I don't know about you guys, but I really miss Madden, and I want to see him in a big franchise again. Come to think of it, maybe Madden could play Bond one day. Someone get Eon Productions on the phone!
#4 — Ansel Elgort (b. 1994)
The star of this year's most exciting summer movie – Edgar Wright's Baby Driver – is my next pick. He delivered a solid performance in that incredibly entertaining film.
#3 — Alden Ehrenreich (b. 1989)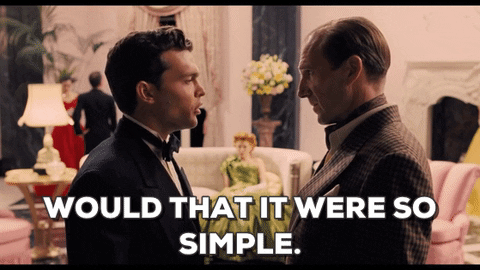 This is probably the least interesting pick on this list. You see, Alden is already playing a young Harrison Ford character in the Han Solo 'solo-movie' coming soon. If he does a great job, then, who knows, Disney may want him to become the 'new' Ford.
#2 — Taron Egerton (b. 1989)
Manners. Maketh. Man. — Taron Egerton is slowly becoming a reliable leading man. He's fantastic as Eggsy in both Kingsman-films, and he is also very good in Eddie the Eagle. I'd love to see him get a bigger role though.
#1 — Jack Reynor (b. 1992)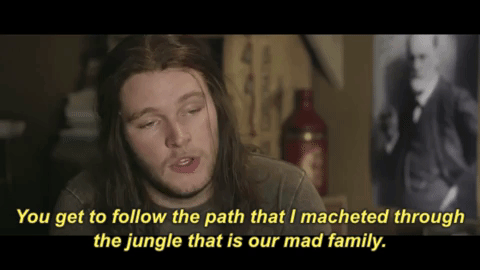 And my number one pick is the long-haired older brother from Sing Street. It's not as crazy as you may think. With a more neat and regular haircut, Reynor really looks like an action star. He is one of Hollywood's rising stars, and I think he'd be great as Indiana Jones.
But I want to know what you think. So, if you've got ideas, then please comment with your suggestions in the comment section below.
---
LAST FRIDAY: Valerian and the Terrible, Horrible, No Good, Very Bad Summer? – Special Features #2
NEXT FRIDAY: Early Best Actor Predictions – Special Features #4
– Jeffrey Rex