Suicide Squad is out. The Rotten Tomatoes-score doesn't look good, the film made a lot of money in its opening weekend, and I've written my review of the film. We've all been witness to exactly the same thing that happened after Batman v Superman: Dawn of Justice. People online are blaming Warner Bros., film critics, and Rotten Tomatoes. But there's really nothing we can do about how Suicide Squad was received, so let's talk about what has happened and what that means for the future of the DC Cinematic Universe.
THOUGHTS ON THE MOVIE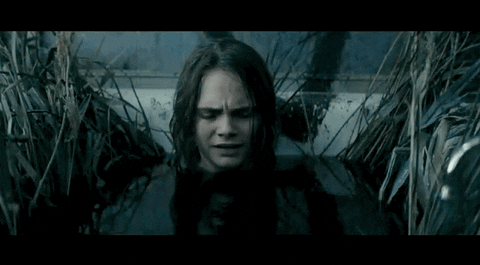 I didn't like it. And, surprisingly, I think it's the DC Cinematic Universe film that I like the least. My review is up on the blog, and you can check it out here. I had a lot of issues with it, but I get why some people may like it. One of the things I liked the best about the film was that it started to expand the universe a bit. There was the 'Remember Superman' T-shirt, the mid-credits scene, and the Flash cameo. Batman's scenes were pretty cool, for the most part.
I really feel like they tricked a lot of people in the marketing, and I don't think it was particularly fair. I figured out pretty early on that Enchantress was the villain and that Joker wasn't as big a 'player' in the film as the trailers wanted you to think. But the marketing has been Joker-heavy.
I think the one moment that shocked me was when you see the little note about Robin's death in Harley Quinn's introduction. I'm a big fan of the Robin title, and I'm a huge fan of Dick Grayson. And I'm telling you, if the dead Robin isn't Jason Todd, then I'm going to be pissed. We have to have a Nightwing movie, a Teen Titans film or something. I need Dick Grayson in this universe.
But really, how great was Will Smith in this film? I don't think I've been this happy with a Will Smith blockbuster character since the original Men in Black. I need more Deadshot. A solo film, a Suicide Squad sequel, or him as a villain in a Batfamily-film or something.
CRITICS, FANS, AND ROTTEN TOMATOES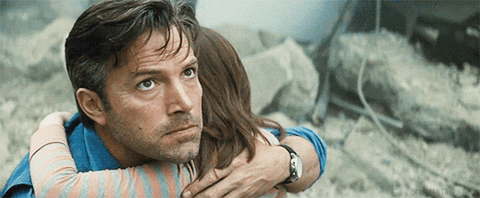 Yeah, so some DC fanboys and fangirls feel like the Joker right now. Some people really want to violently put smiles on the faces of critics. It's really disgusting to read what people tweet to critics that have disliked the film, or other DC films for that matter. I get it, it doesn't look good for the DC Cinematic Universe (current scores):
Man of Steel – CinemaScore: A- – Rotten Tomatoes: 55%
Batman v Superman: Dawn of Justice – CinemaScore: B – Rotten Tomatoes: 27%
Suicide Squad – CinemaScore: B+ – Rotten Tomatoes: 27%
It doesn't look good, and I don't like seeing it. It's sad and it's bad. But let's not give up or overestimate the problems that Warner Bros. and DC are facing. I know it hurts to be compared to the Marvel Cinematic Universe, but as a fan of both I feel that I need to, and you know what? It's not looking as bad as you think. Let's look at the three first films in the Marvel Cinematic Universe (current scores).
Iron Man – CinemaScore: A – Rotten Tomatoes: 94%
The Incredible Hulk – CinemaScore: A- – Rotten Tomatoes: 67%
Iron Man 2 – CinemaScore: A – Rotten Tomatoes: 72%
Iron Man was obviously a huge success, it is a great film. But The Incredible Hulk and Iron Man 2 aren't winning any major awards either, even though I really like the former. The point is that it isn't easy to kickstart a cinematic universe, and today people only ever talk about one of the three first Marvel Cinematic Universe films. But it is interesting to see that all of the opening three films in the Marvel Cinematic Universe got an A- or A score.
BOX OFFICE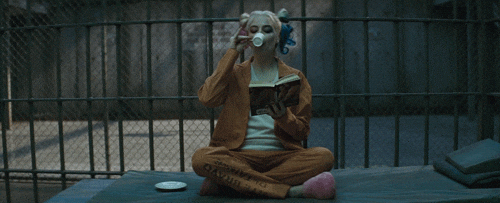 Suicide Squad – Opening Weekend: $133,682,248
That's great! It's much better to just read how well it did in its opening weekend and block everything else out. But it won't tell the entire story. Suicide Squad did really, really well in its opening weekend. It's the new August opening weekend champion (taking that 'title' from Guardians of the Galaxy). It also had a better opening weekend than both Deadpool and X-Men Apocalypse (Sorry, 20th Century Fox!).
But a cynic might say that the studio basically bought its own opening weekend through the marketing. Like Deadpool, Suicide Squad had a great marketing team behind it. They did everything they could to make you aware of the fact that the Joker was coming to a theater near you. But, in my opinion, Deadpool had better marketing, so to beat that film's opening weekend is pretty great!
But it won't be easy for Suicide Squad in the week's to come. Word of mouth, reviews, and competition will decide whether or not Suicide Squad makes a lot of money. Suicide Squad has been critically panned, its CinemaScore is solid, but its audience score on Rotten Tomatoes isn't great ('only' 70%, at the time of writing). This weekend it is competing with Sausage Party and Pete's Dragon, and it will probably still win its second weekend. But it will be interesting to see how much it'll drop from weekend to weekend.
THE FUTURE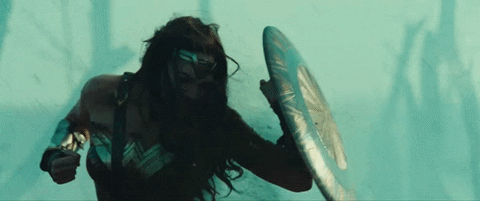 Three strikes and you are out…
Brace for impact! If Suicide Squad has a bad second weekend, then you'll see plenty more articles being written about it underperforming at the box office. Some people will call it a failure – actually – they'll probably call the DC Cinematic Universe a failure sooner rather than later. But it's all going to be okay. It's always darkest before the dawn.
And I hear what's being said about DC fans. It isn't pretty, and most of the fans don't deserve what they are getting. But having someone launch a petition to take down Rotten Tomatoes was an awful move. You are telling critics – who are hired to say whether or not a film is good – that they cannot do their job. It's basically the same thing as being angry with a newspaper for giving you news you don't like…
A lot of people are pretty upset about DC and Warner Bros. right now. But imagine if you disliked Man of Steel, Batman v Superman, AND Suicide Squad. You would be tired of it too. People outside of the fan community feel burned again. But the main characters in Suicide Squad all work: Amanda Waller, Harley Quinn, and, especially, Deadshot. So hopefully we see them again sooner rather than later.
I wouldn't be surprised to hear that maybe one or two DC films are delayed or dropped if Suicide Squad's 'hype train' starts to slow down more quickly than we'd all like. But we are getting a Wonder Woman film and a Justice League film next year. I didn't love the Justice League footage from Comic Con, but it proves that they're clearly trying to listen to what is problematic for the audience. As for Wonder Woman? That just looks so good. It has to work. It has to. Right?
– Jeffrey Rex