As inspired by other recommendation articles of the same kind, If You Liked …, Then Watch These Films hopes to guide you in your movie-watching. I suggest that you clean up your watchlist and redesign it with the recommendations listed in these posts. In this month's recommendation article, I give you four recommendations for films to watch if you liked the new reboot of the Tomb Raider-film franchise.
If you want to know what I thought of Roar Uthaug's Tomb Raider, then I have a review of the film ready for you right here! If, however, you are just interested in finding out whether there are other films with Lara Croft? Well, then I am here to tell you that absolutely there is.
Angelina Jolie played the titular tomb raider in two early 2000s films neither of which I can really recommend. Much has been said about the extent to which those films gave us both eye candy for fanboys and a feminist icon, but, to me, 2018's version is much more respectful to the character. But I digress, let's dive in and talk about the four films I think that you have to watch, if you liked Roar Uthaug's Tomb Raider.
---
#1 – The Better Version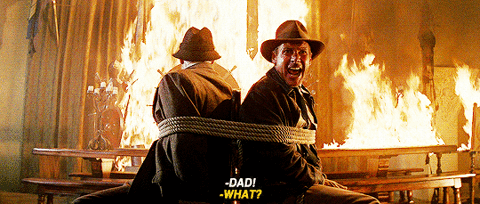 Indiana Jones and the Last Crusade (1989) — Directed by Steven Spielberg.
You don't need to be a film critic to be able to connect the dots between Indiana Jones and Lara Croft. Without this adventure film franchise, then Tomb Raider would not have been a thing — the games wouldn't have existed and the films certainly wouldn't either.
I've picked The Last Crusade here, but it isn't because it, genuinely, is my favorite Indiana Jones film. Actually, the real reason why The Last Crusade is the actual better version of Tomb Raider is because it is the one Indiana Jones film that it feels like Roar Uthaug and the writers steal the most from.
---
#2 – The Star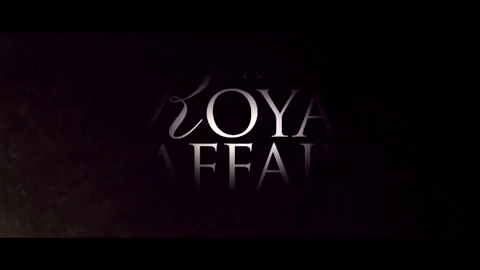 En Kongelig Affære (2012) — Directed by Nikolaj Arcel.
Alicia Vikander has already proven to us that she is a star, and with Tomb Raider she even became an action star. But while you may be well-versed in her English-language films like ex_machina, The Danish Girl, or maybe even The Light Between Oceans, I doubt that many of you have looked into some of her foreign films. En Kongelig Affære (also known as A Royal Affair) is a great historical drama about an 18th Century mentally ill Danish King (played by Mikkel Boe Følsgaard), his wife Caroline Matilda (played by Alicia Vikander), and the royal physician Johann Friedrich Struensee (played by Mads Mikkelsen).
---
#3 – Another Indy Clone
The Mummy (1999) — Directed by Stephen Sommers.
I love this movie so much. Sure, it's an Indiana Jones clone, but it is just so much fun to watch. It is such a quotable film. I wanted to put another one of the 'clones' on this list due to the fact that plenty of people will want to just watch something fun that they don't have to know a whole franchise to get. The Mummy is one of my favorite popcorn adventure films, even though it doesn't really hold a candle to the mostly great Indiana Jones films.
---
#4 – The Classic
Lawrence of Arabia (1962) — Directed by David Lean.
David Lean's great epic is a masterpiece, as many people have probably told you more times than you can count. But have you actually seen it? Don't worry, you can answer truthfully. This is a really long film, and I think that is the main reason why some people tend to just ignore it. But please don't. This is just as great as you have heard. And if that isn't enough to sway you, then here is a fun fact — I actually talked about this film at my 'Film and Media History' exam.
---
Here at the last minute, I should mention that there are many films that you could pair this one up with. Here I tried to take a classic, two films that you should be able to get ahold of pretty easily — The Mummy and The Last Crusade — and, finally, one foreign-language film that you may not have heard of. If you have any other suggestions, then please leave them in the comment section below.
– Jeffrey Rex Bertelsen