We've reached the end of this week's event series of posts: Harry Potter Week. I've reviewed every single Harry Potter film, and I'm now ready to watch Fantastic Beasts and Where to Find Them when it gets its theatrical release next month.
But before I do that, I want to end this Harry Potter Week with a solid series finale. Today, I'm ranking the top 10 characters from the Harry Potter series of films released between 2001 and 2011. Now, don't worry about the three protagonists finishing one, two, and three – that's not happening. So, without further ado, here are the top 10 characters from Harry Potter.
#10 – Molly Weasley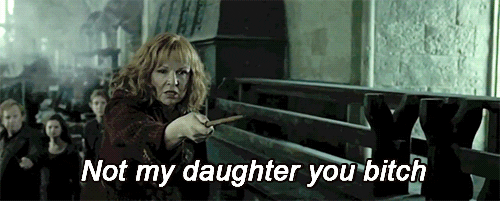 Played by: Julie Walters.
Hogwarts House: Gryffindor.
Solid Quote: "RONALD WEASLEY! How dare you steal that car? I am absolutely disgusted! Your father's facing an inquiry at work, and it's entirely your fault! If you put another toe out of line, we'll bring you straight home!"
It was really tough to find the right number ten on the list. I considered both McGonagall and Dobby, but, in the end, I feel that Harry's surrogate mother was the right choice.
#9 – Ron Weasley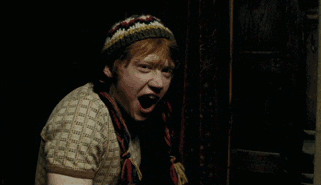 Played by: Rupert Grint.
Hogwarts House: Gryffindor.
Solid Quote: "The spiders… They want me to tap-dance. And I don't want to tap-dance!"
Ron is the second and final Weasley on this list. Ron is way more than just Harry's sidekick and the comic relief in the film series. He has a lot of courage, even if it doesn't always seem like it.
#8 – Neville Longbottom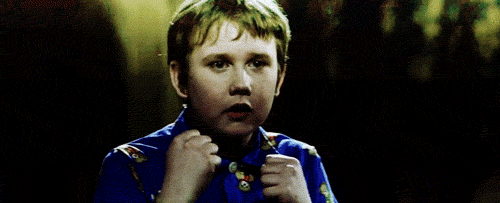 Played by: Matthew Lewis.
Hogwarts House: Gryffindor.
Solid Quote: "I'd like to say something…"
Neville is the beating heart of the franchise. His growth as a character is pretty amazing, and his big moments in Deathly Hallows – Part Two are so satisfying.
#7 – Lord Voldemort Played by: Richard Bremmer, Christian Coulson, Frank Dillane, Hero Fiennes-Tiffin, and Ralph Fiennes.
Hogwarts House: Slytherin.
Solid Quote: "Only I can live forever."
Voldemort could've easily been a disappointing villain. There's a lot of mystery around the character. So much so that you expect someone truly evil. When Ralph Fiennes finally got to play the character, he turned out to be exactly what the character needed.
#6 – Luna Lovegood

Played by: Evanna Lynch.
Hogwarts House: Ravenclaw.
Solid Quote: "I suspect the Nargles are behind it."
Luna is the most fun character in the film series, and it was really tough for me to not put her in the top five.
#5 – Remus Lupin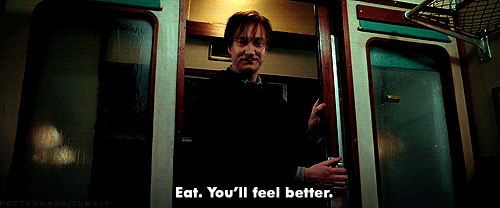 Played by: James Utechin and David Thewlis.
Hogwarts House: Gryffindor.
Solid Quote: "You're more like them than you know, Harry. In time you'll come to see just how much."
It is a shame that we didn't get more of Thewlis in these films. Lupin was, definitely, Harry's best teacher. Either you feel like you've known a teacher like him, or he represents the one teacher you've always wanted.
#4 – Hermione Granger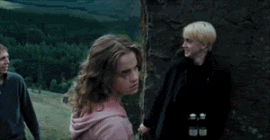 Played by: Emma Watson.
Hogwarts House: Gryffindor.
Solid Quote: "Stop, stop, stop! You're going to take someone's eye out. Besides, you're saying it wrong. It's LeviOsa, not LeviosAR!"
To some, she may be a know-it-all, but, to us, Hermione Granger is one of the truest heroes of the film series. She's almost always the smartest student in the room, but she always sees your true worth to the group. She is a fantastic friend, a good protagonist, and one of my favorite characters in the film series.
#3 – Harry Potter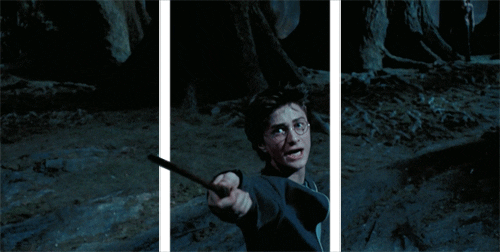 Played by: The Saunders Triplets and Daniel Radcliffe.
Hogwarts House: Gryffindor.
Solid Quote: "You were named for two Headmasters of Hogwarts. One of them was a Slytherin, and he was probably the bravest man I've ever known."
Harry Potter is a fantastic character. He's a solid role model, he isn't a perfect person, but he is a great hero. But no, sorry, the chosen one isn't the best character in the film series.
#2 – Sirius Black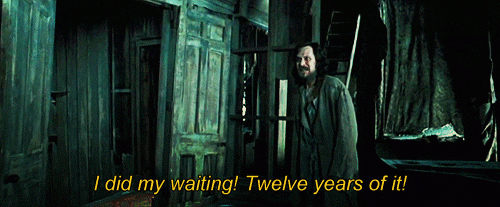 Played by: Rohan Gotobed, James Walters, and Gary Oldman.
Hogwarts House: Gryffindor.
Solid Quote: "It's cruel that I got to spend so much time with James and Lily, and you so little. But know this; the ones that love us never really leave us. And you can always find them in here."
Good old 'Padfoot' is easily one of the best characters in the franchise because of his role in Prisoner of Azkaban. Black would come to mean so much to Harry that you really get attached to the character, and when he's taken away from you it's one of the most painful moments in the film series.
#1 – Severus Snape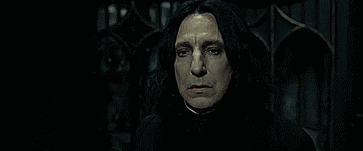 Played By: Alec Hopkins, Benedict Clarke, and, of course, the late, great Alan Rickman.
Hogwarts House: Slytherin.
Solid Quote: "Always."
The Half-Blood Prince is the best character in the Harry Potter film series. Snape used to be the most hated character in the franchise back when Voldemort hadn't arrived yet and Bellatrix Lestrange hadn't harmed anyone we knew of. But Snape turned out to be much more complicated, and his big twist may be the best moment in the entire franchise.
But what do you think? Who is your favorite character in the Harry Potter film series? Sound off in the comments below.
– Jeffrey Rex